Important communication about the Coronavirus for PM-Partners employees working at client sites
Latest update from the government: 18th March 2020, 10.45am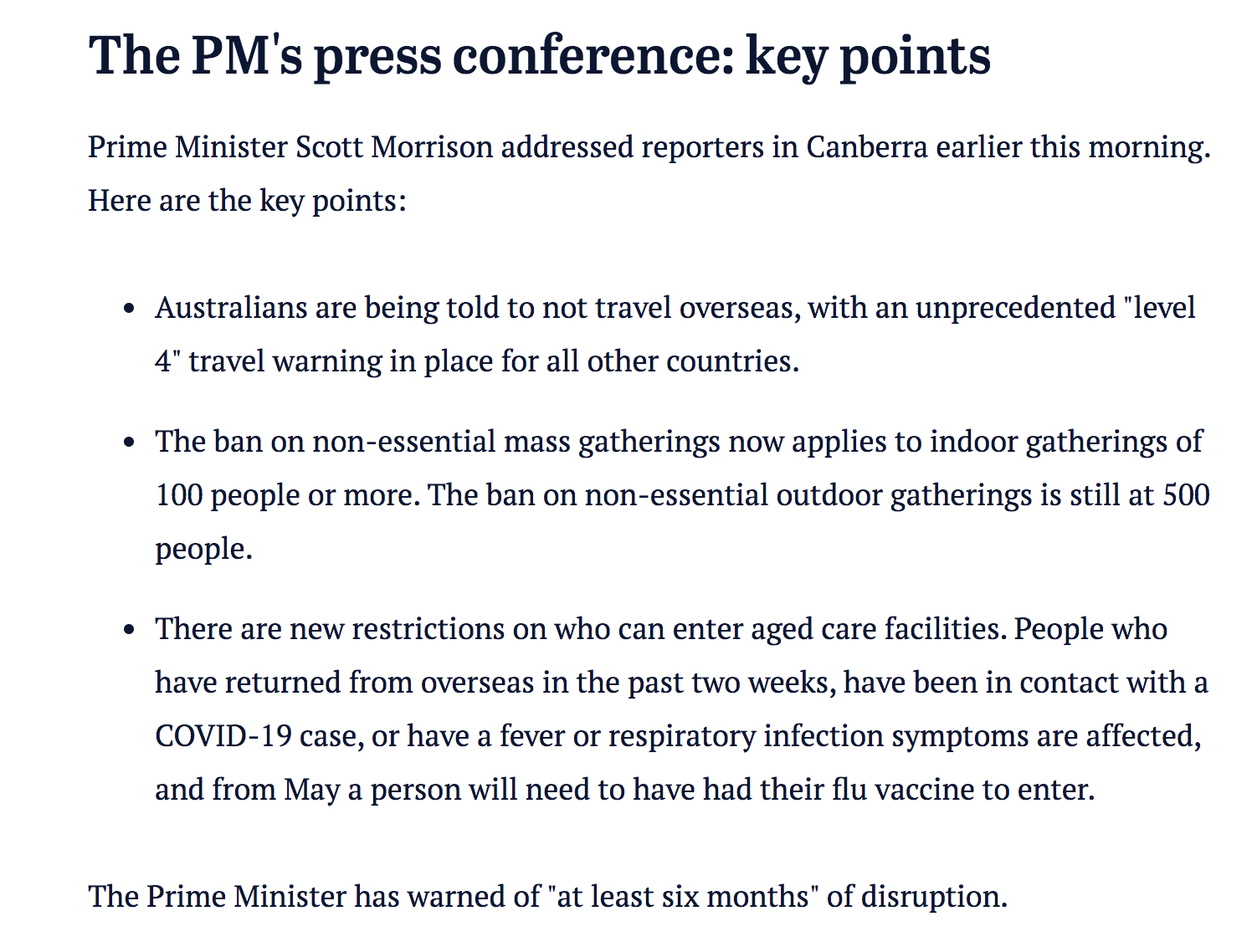 Last updated 17th March, 2020
When working onsite for one of our customers, employees should adhere to any work guidelines put in place by the client in regard to the Coronavirus. If you have any queries about ways of working, however, then please discuss this with your line manager.
How to prevent the spread of the Coronavirus
Practising good hand and sneeze/cough hygiene is the best defence against most viruses. The recommended advice from health.gov.au to help in preventing the spread of Coronavirus, is to:
Wash your hands frequently with soap and water, before and after eating, and after going to the toilet;
Cover your mouth when you cough and sneeze, dispose of tissues, and use alcohol-based hand sanitiser;
And if unwell, aim to avoid contact with others (stay more than 1.5 metres from people, where possible).
NSW Health's tips for social distancing include:
Attempt to keep a distance of 1.5 metres between yourself and others
Avoid crowds and mass gatherings where it is difficult to keep the appropriate distance away from others
Avoid small gatherings in enclosed spaces
Avoid shaking hands, hugging or kissing other people
Avoid visiting vulnerable people, such as those in aged care facilities or hospitals, infants or people with compromised immune systems.
Information from health.gov.au
While coronavirus is a concern, health.gov.au have advised that it is important to remember that most people displaying symptoms such as fever, cough, sore throat or tiredness are likely suffering from a cold or other respiratory illness—not coronavirus. However, if you or your family have any concerns about your health, you should speak to your health provider, and organise to be tested for the Coronavirus.
For the latest advice, information and resources, visit www.health.gov.au or call the National Coronavirus Health Information Line on 1800 020 080 24 hours a day, seven days a week.