Agile.
Everyone's talking about it.
If you're one of the few waiting for this 'trend' to pass, well you might need to change jobs.
In our twenty years', disruption has never been faster and change has never been surer. And that means extremely efficient methods of responding to this velocity, such as agile, are staying put.
And whilst we prefer to think about 'agile' as business agility, implementing Agile at an enterprise level needs to be sponsored from the top.

As all complex change does – especially if you are determined to avoid some of the cultural, structural and leadership barriers to successful adoption.
The good news is that as industry moves further along the journey of adoption and understanding of agile techniques, the turbulence of how to do what and when will become smoother because more knowledge and experience will be available.
The other side of this is that we're still relatively early in the journey. And legacy organisations may find it more challenging than adaptive businesses to change – and let's face it, the majority of more traditional businesses are the ones facing most competition and need to disrupt their own existing inefficiencies.

However, it's not 'all or nothing' with Agile…  Traditional and Agile techniques have their place, PMOs still have a vital role, Project and Programme managers are still needed – we just need to adapt to a new way of working.
There's never been a better time to focus on running the right things and delivering the most important benefits first, that's got to be a good thing.
PM-Partners can help you deliver your Agile Strategy with Agile Resourcing, Coaching, Advisory, Delivery and Training.
Agile Project Delivery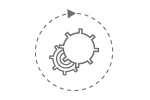 Accelerate results by delivering what's important first.
Agile is a way of thinking and working that challenges conventional process to accelerate delivery. Our focus is on helping you achieve rapid results with minimal disruption whilst reducing risk to your organisation.
Agile Framework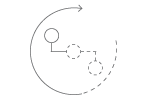 Business Agility steers competitive advantage.
A hybrid framework leveraging both Agile and traditional environments to help PMOs, Agile teams and organisations with their journey of adopting agile as a way of working.
Agile PMO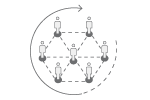 Enabling business agility through alignment and accelerated delivery.
The PMOs traditional role of providing consistency is now expected, the PMO must continuously be analysing and improving its ability to provide predictability of business outcomes and deliver value at an accelerated pace.
Agile Transformation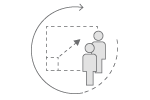 Accelerate performance and minimise disruption with a pragmatic strategy led Agile transformation.
As organisations face increasing levels of change and disruption, there is a growing emphasis placed on speed-to-market, the need to fail fast and accelerated delivery. Our Agile services are designed to help you achieve rapid results with minimal disruption whilst reducing risk of implementation.
Agile Coaching and Implementation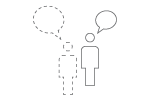 Proven accelerated adoption, ensuring your team is equipped to deliver business value faster.
Implementing Agile on one project or across an enterprise is a business change that not only impacts project and technical teams, it impacts the business (HR, Finance etc). This impact can be positive leading to accelerated delivery performance or negative leading to business misalignment. Experience makes a difference.
Agile Training and Certification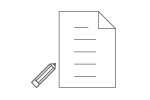 Equip your team to deliver business value faster.
We have been leaders in project management certification for over 20 years, training 9500+ industry professionals annually. Focusing on real-life scenarios and current methodologies, we run interactive and accredited agile project management and business analysis workshops.