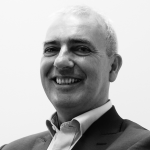 The Board of Outsourcing Oceania is pleased to announce the appointment of Derek Quayle as interim CEO of PM-Partners. Derek has an intimate knowledge of the business, its customers and the markets in which it operates. He has been Chief Operating Officer of PM-Partners for the past 2 years and has held various executive roles with the company for the past 6 years.
On his appointment Derek said: "I want to be able to contribute to PM-Partners continued success in any way I can. I recognise the need for us all to get even closer to our customers and help solve their most important delivery challenges. The team and Board are focussed on delivering the strategies that will make 2020 very successful for both our people and our customers".
Ken Sheargold (previous CEO) has decided to relocate to his home state of Queensland in mid-2020 and will support Derek and the broader business in the interim.
Outsourcing Oceania are part of OSI (Outsourcing Inc) a global company, listed on the Japanese stock exchange, with +83,000 employees and global revenues circa $5b AUD.