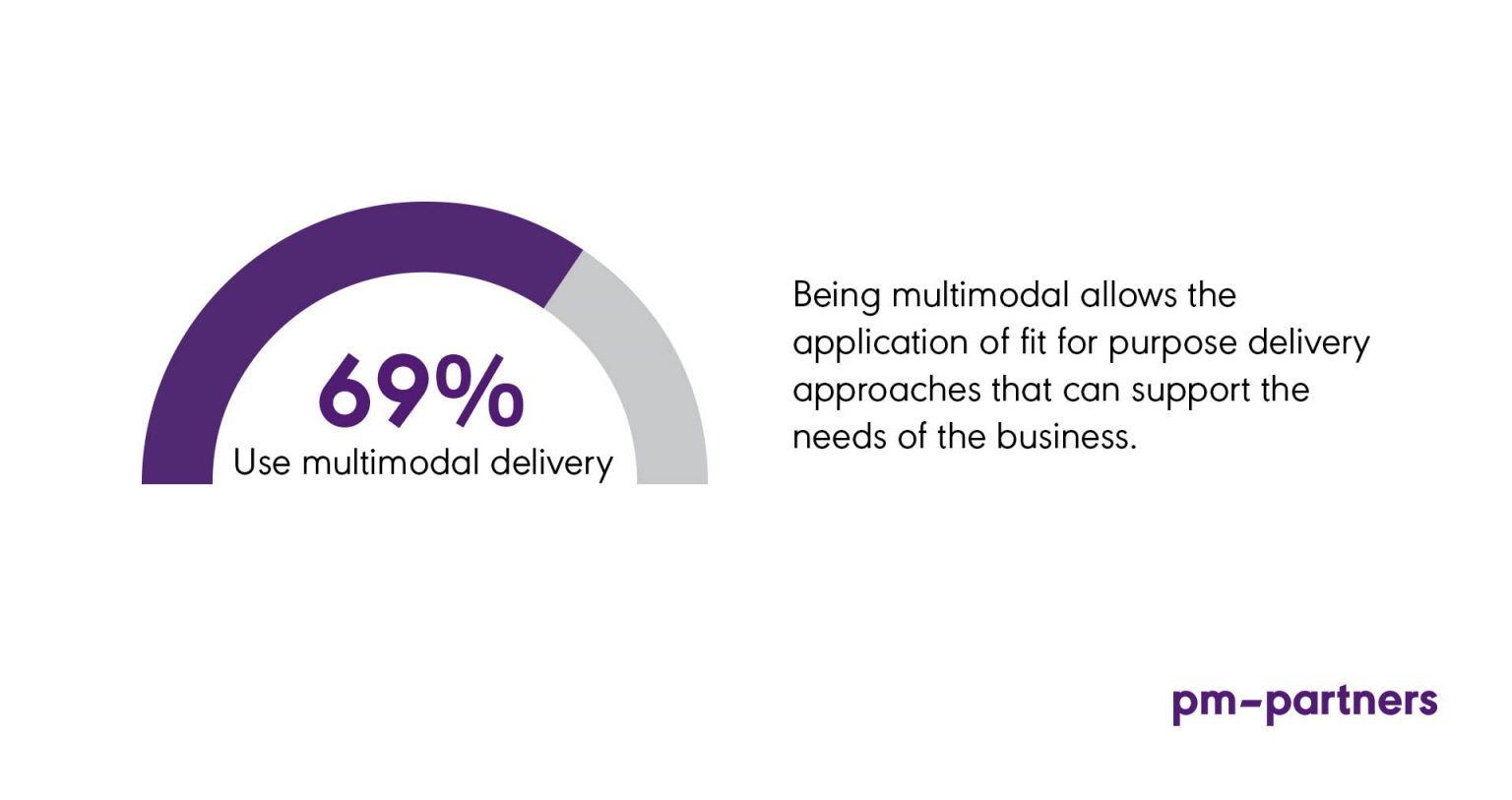 Digital technology is shaping how people, businesses and government departments interact. More than ever, the investment in large scale change initiatives is vital to remain competitive and meet the ever-changing expectation of customers.
The PM-Partners Digital Transformation Survey has captured data from hundreds of local and international companies and offers insight into the trends and challenges experienced by various organisations. It confirmed that the driving force behind transformation is to stay relevant and/or competitive.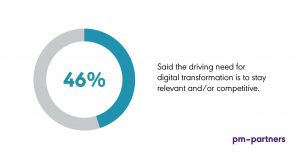 Overcoming blockers to transformation
The survey indicates that the top two barriers to transformation are obtaining talent/expertise and cultural resistance.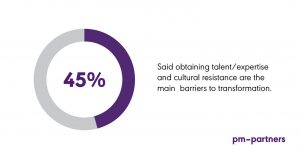 When discussing transformations, the 'how' is essential. Without the right people, any effort toward transformational change will surely fail. A key benefit to engaging external talent is the ability to view the business through a fresh lens and therefore make appropriate decisions to move the company forward.
Having the right talent with the right skills to lead teams can foster a culture where change is embraced, and employees feel safe to experiment with new ideas. Being able to flex your workforce in both size and capability means being able to deliver solutions at pace.
A safe environment for employees to challenge the status quo is essential for transformation success. There must be a focus on the people, not just the process. Customers, users and suppliers must work collaboratively to create value for all parties through improving or developing services or products.
Bringing it all together: Futureproof your transformation efforts
Value is formally defined through organisational strategies and objectives. Any transformational change must be strongly aligned to organisational and business goals to ensure it is delivering benefits to the organisation.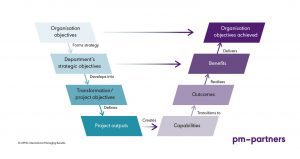 Multimodal delivery
69% of respondents indicated that they execute transformation using various methods and approaches. Multimodal delivery (the combination of traditional and Agile) allows the application of fit for purpose delivery approaches that can support the needs of the business.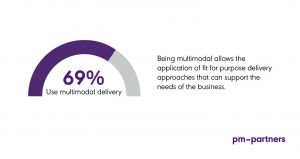 AgileSHIFT® from AXELOS facilitates all areas of an organisation to become more agile in the most appropriate way and paths the way to an optimised state which may include adopting multimodal ways of working. One of the challenges is how does the PMO adapt to support and govern different approaches.
McKinsey suggest less than 30% of digital transformations succeed.
In addition, the adoption of multimodal ways of working has highlighted the importance of an Agile Coach, a role often misunderstood, yet one that can prove extremely valuable in an organisation's move towards agility. Agile Coaches guide individuals and teams in clarifying the change they desire, identifying where current reality does not match desired reality, and facilitating closing the gap. All this with a focus on business results.
By ensuring the talent, culture and delivery method (the what and how of transformation) is working at scale, benefits and value will be realised. It is important to remember that once the initial change initiatives have been realised, the momentum does not stop.
Need help with your digital transformation?
For more information on how PM-Partners can help you with your digital transformation efforts, contact us at info@pm-partners.com.au or speak to your PM-Partners Account Manager.
AGILESHIFT®, PRINCE2® AND PRINCE2 AGILE® ARE REGISTERED TRADE MARKS OF AXELOS LIMITED, USED UNDER PERMISSION OF AXELOS LIMITED. ALL RIGHTS RESERVED.