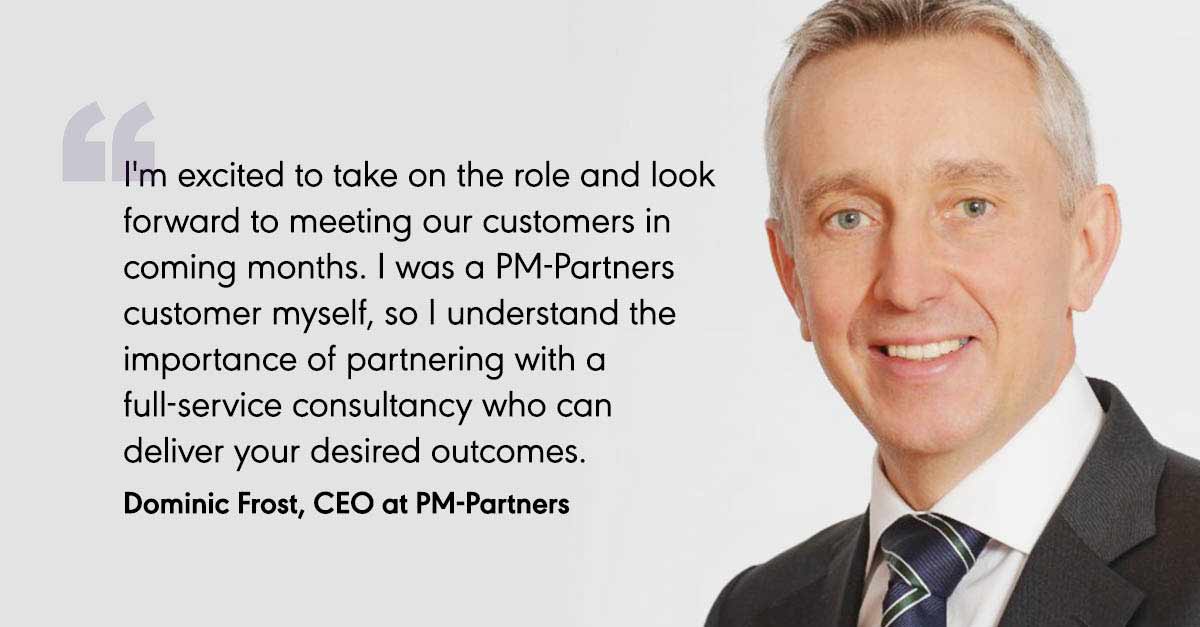 Outsourcing Oceania Inc. is pleased to welcome new Chief Executive Officer Dominic Frost who formally took the reins from interim CEO Derek Quayle this month.
Dominic brings extensive and varied experience to the role at PM-Partners. Combining a background in enterprise IT services and software with time in private equity, he has a proven track record in building, growing, and transforming organisations.
He is known for his customer-focused, results-driven approach and comes to PM-Partners via director-level positions in both the UK and Australia, including most recently with Oracle and SAS.
As a former client of PM-Partners, Dominic also has a deep understanding of the firm's strengths and service offerings and sees a fantastic opportunity for future growth.
Commenting on his appointment, Dominic said, "I'm excited to take on the role and I look forward to interacting with our customers and meeting many of them over the coming months. As a previous customer of PM-Partners, I understand the importance of partnering with a full-service consultancy who can deliver your desired outcomes."
In welcoming Dominic, the team at PM-Partners also extends its heartfelt gratitude to Derek Quayle for his dedication and contribution. During his time as Interim CEO, Derek successfully steered PM-Partners through the global pandemic with great leadership and compassion, and for that we all say thank you, you will be missed.
Outsourcing Oceania is part of OSI (Outsourcing Inc), a global company listed on the Japanese stock exchange with +83,000 employees and global revenues circa $5b AUD.