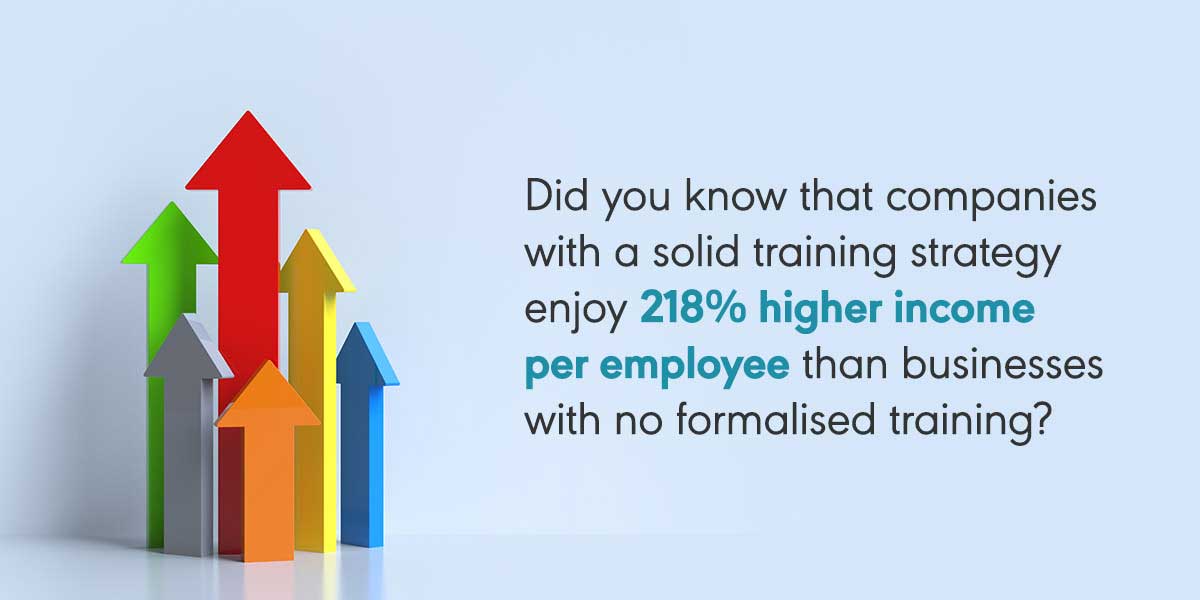 It's a challenging business environment out there – no matter what industry you're in. More competition, digitalisation, hyper-connectivity and a globalised marketplace have meant even the biggest players need to adapt to rapid changes.
An unfortunate truth is that the COVID-19 pandemic has only exacerbated these issues. Organisations need to reduce their outlays while still ensuring their talent are getting the training they need to stay competitive.
So what's the solution? A change in mindset and a more digital-first approach, for a start.
MONEY IS TIGHTER, COMPETITION IS TOUGHER
Globalisation and the ubiquity of our digital interconnectedness may offer a range of benefits for the individual, but for organisations it means tighter margins and more competition. That means cost-cutting wherever possible is integral for corporate survival.
That raises a serious question, though: how do you align your L&D strategy to current trends without spending money when you may not have it – particularly in the age of COVID? It pays to take a holistic view of the situation.
Training – whether face-to-face, remote or hybrid – is a way to retain top talent, reduce turnover and improve productivity. And while it requires a financial investment, the returns can more than make up for the initial outlay.
Did you know that companies with a solid training strategy enjoy 218% higher income per employee than businesses with no formalised training? They also see a 24% higher profit margin than organisations that don't spend enough on corporate training.
IS THERE LONG-TERM VALUE IN REMOTE UPSKILLING?
As we've seen from the coronavirus-enforced shutdowns, remote learning is a more-than-adequate training tool, and one we will likely see adopted more aggressively in the coming years. When employees are able to get training delivered to them remotely, it also reduces learning costs and the inherent disruptions of face-to-face L&D.
Think about it over the long term. Say you typically require your team to engage in industry-specific upskilling every quarter. By switching to remote learning, that means no travel costs, no room hires, no catering – times the number of employees who require training, times four, every year. In addition, you can 'bank' the learning content either on-site or in the cloud and reuse them for future hires.
THE END OF MANAGEMENT CONSULTING?
There's clear evidence to suggest that the age of management consulting is evolving. Factors like technology and cost-cutting have caused serious disruptions, so much so that companies are now contracting in experts to help their teams complete projects on an as-needed basis. This removes any costly retainer fees to consulting firms and ensures the organisation only pays for what it needs – in many cases, a single expert freelancer rather than a suite of consultants.
The result? Organisations still get the expertise they require, their employees are exposed to relevant insights and training models, they are free to access L&D anywhere, anytime, and the company's bottom line looks much healthier.
Learn more about how to upskill your people while cutting costs by downloading our eBook, L&D in the Remote Age: How to Transition to Real-time Digital Learning. You can also contact PM-Partners directly for capabilities training expertise, or call us on 1300 70 13 14 today.