On Friday, 8th May, Braian Szwarcberg-Poch, Account Director at PM-Partners, will host a private forum with industry experts to discuss market impacts and growing trends as a result of the global pandemic. This Q&A session will be recorded with the video being made available for public viewing by Thursday, 14th May.
The forum will focus on transformation decisions, what the future of organisations might look like, and industry leader views on the changes which will need to take place post COVID-19.
The panellists will cover:
Changes made to adapt to new working environments such as considering individual needs of employees working from home while also ensuring they align with the business strategy to maintain a strong work ethic and continuous productivity.
How COVID-19 has caused organisations to re-consider their overall strategy, what that new strategy may look like and changes in strategies and relationships with customers, vendors and partners.
Identifying the opportunities that have come out of this experience.
Meet Our Panel
Host
Braian Szwarcberg-Poch, Account Director at PM-Partners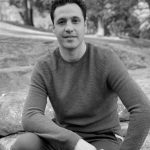 Braian is an Account Director at PM-Partners. He is the main touch point for key financial services and government clients applying an entrepreneurial approach towards helping executives solve complex business problems. Previously he co-founded Allie's Pressed Juices and during his tenure as Co-CEO was responsible for sales, operations and strategy, overseeing its significant growth Australia-wide. He has held leadership roles in professional services including head of capital markets advisory at EY and managing director of Australia for Greyspark Partners.
Marcus Ward, Principal Consultant at PM-Partners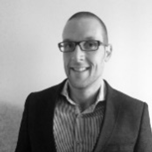 Marcus is a Principal Consultant at PM-Partners with over 15 years' experience and a background in Strategic Problem Definition and Solution Delivery through Agile/Waterfall Portfolio, Program and Change Management. Marcus has established and worked within multiple transformational initiatives with responsibility for facilitated problem definition, concept and business case development, planning, solution design and development and pragmatic governance techniques required for delivering outcomes and benefits. Marcus has experience engaging and managing a diverse demographic of stakeholders across multiple industries including, State and Federal Government, Financial Services, Natural Resources and Consumer Goods. Holding additional experience in outsourced services environments Marcus understands the importance of service delivery, relationship management and overachieving upon service level agreements. Marcus is also a certified Organisational Agile Change Facilitator and Accredited APMG Change and Program Management consultant.
Geoff Rooney, Partner – Financial Services and Audit at BDO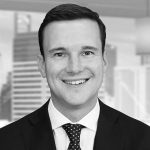 Geoff is a Partner at BDO Australia, providing audit and assurance services to the financial services industry. Geoff's experience on large complex control, risk assessment, and remediation programs require deep technical expertise and a commercial mindset; to effectively advise on organisational approaches, that meet the needs of the client's regulatory environment, technological influences, and people engagement. Geoff's dynamic approaches to complex organisations involve rich communication – driven by a 'show me and tell me' perspective – as well as establishing open feedback mechanisms across all levels.
Chris Moore, Program Office Manager and Change Lead at eHealth NSW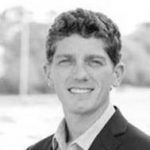 Chris manages the Service Delivery Portfolio Support team at eHealth NSW, part of NSW Health. The team includes communications and training professionals and Project Management Office. Chris has led several initiatives linked to the transformation of the 1300 strong Service Delivery team at eHealth NSW, including the adoption of Agile, Office 365, and activity-based working. He is currently focussed on the change management associated with increasing the adoption of Cloud services across the portfolio. He is passionate about delivering value to the clinicians and patients of NSW through the well-informed selection of initiatives and supporting teams to be able to rapidly adjust when things change.
If you would like more information regarding this session recording, please contact us.
View our Advisory, Delivery and Resourcing services for more information on how PM-Partners can help you and your organisation to transform to this new way of working.