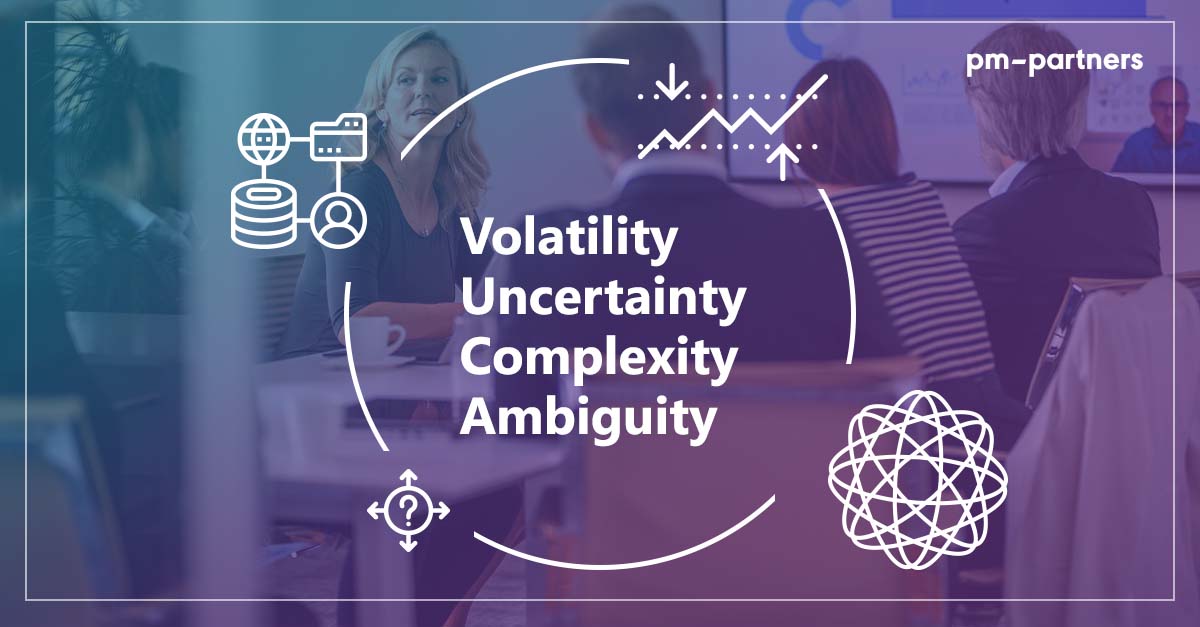 Effective judgement – aka the ability to make good decisions – is something we acquire over time and is essential to our everyday lives, both personal and professional. It's an important weapon in your arsenal during the 'normal' times, but it is particularly pertinent in times of crisis – such as the current COVID-19 pandemic.
Decisions must be made quickly and can have significant knock-on effects in people's lives, whether it's the government, policymakers, politicians, businesses, managers, stakeholders or employees doing the deciding. So how can you be better at decision-making?
THE BACKDROP: RECOGNISING OUR VUCA WORLD
There's a specific term that accurately describes our current environment: VUCA. That is, it's characterised by volatility, uncertainty, complexity and ambiguity (VUCA). Let's explore why.
We are almost immune to the word 'unprecedented' as we are bombarded daily with news about restrictions and disruption to our previously normal lives. The new norm involves everything from working from home to travel bans, videoconferencing, isolation, constant hand-washing and social distancing.
The reality is there's no playbook for the current pandemic. Decision-makers globally are facing a backdrop typified by rapidly changing circumstances, low predictability, fluctuations in financial markets, instability in trade, commerce and supply chain, and stifled economic activity – all of which come saddled with wide-reaching impacts on individuals, communities, businesses, governments and entire nations.
Given these so-called unprecedented and challenging times, leaders require many qualities to successfully lead. But underpinning all of them is good judgement.
You may not be navigating an entire country through a pandemic, but you are in many ways responsible for how your business comes out the other side. That's why we've compiled the five most important tools for successful decision-making:
1. START NOW: RESPOND IN A DECISIVE AND TIMELY MANNER
We have all been guilty of delaying a decision – perhaps for a good reason. But indecision, particularly in times of VUCA, can leave your people feeling insecure and no longer trusting in your ability to lead. After all, delaying a decision is often more detrimental than the benefits gained by committing to a course of action. Don't let the fear of making an incorrect decision stop you from making a decision entirely.
2. PRIORITISE: WHAT MATTERS RIGHT NOW?
Ever feel like you are facing a plethora of so-called urgent issues that all demand your attention at once? Prioritisation isn't about indecision – it's about understanding the value of a decision and dedicating your time to those with the greatest importance. Focus on what matters right now, and don't waste effort on unnecessary decisions. And wherever possible, delegate lower-value decisions to your team.
3. BE PRAGMATIC: THINK IN THE NOW, NOT IN THE PAST
Making a rational decision in a somewhat irrational world isn't easy. This is where pragmatic leaders really show their value. Ask yourself: what will work best given the current circumstances? It may involve a balancing act of pragmatism and process, where fast-tracked decisions are required. In all things, make sure you understand whether it's a case of 'doing what it takes right now', or 'we need to revert to more conventional, process-driven decision-making'.
4. BE ACCOUNTABLE: OWN YOUR DECISIONS
Good decision-making, especially in complex and volatile times, does not guarantee an outcome. Make the best decision you can right now with what you currently know – and take ownership of it. It's true that hindsight is a wonderful thing, and it can help inform your future organisational strategies. But decisions must be made in the here and now – and leaders have to own them.
5. PROVIDE CLARITY: CLEAR DECISIONS SAVE TIME
Once your decision is made, ensure that it is clearly and succinctly communicated to your entire team. You don't have to get immediate buy-in (although that's always a plus) but you do need to keep your people informed of crucial decisions. These should be delivered in a coherent, intelligent and unambiguous manner. When clear decisions are made and communicated, you'll reap the rewards of saved time, effort and money. Even better, eliminating unnecessary decisions frees up your team to focus on execution and effective implementation.
Good decision-making isn't an inherent trait, and it can be improved with the right training. Speak to the experts at PM-Partners today about how we can help your leadership team become better decision-makers – even during a crisis.