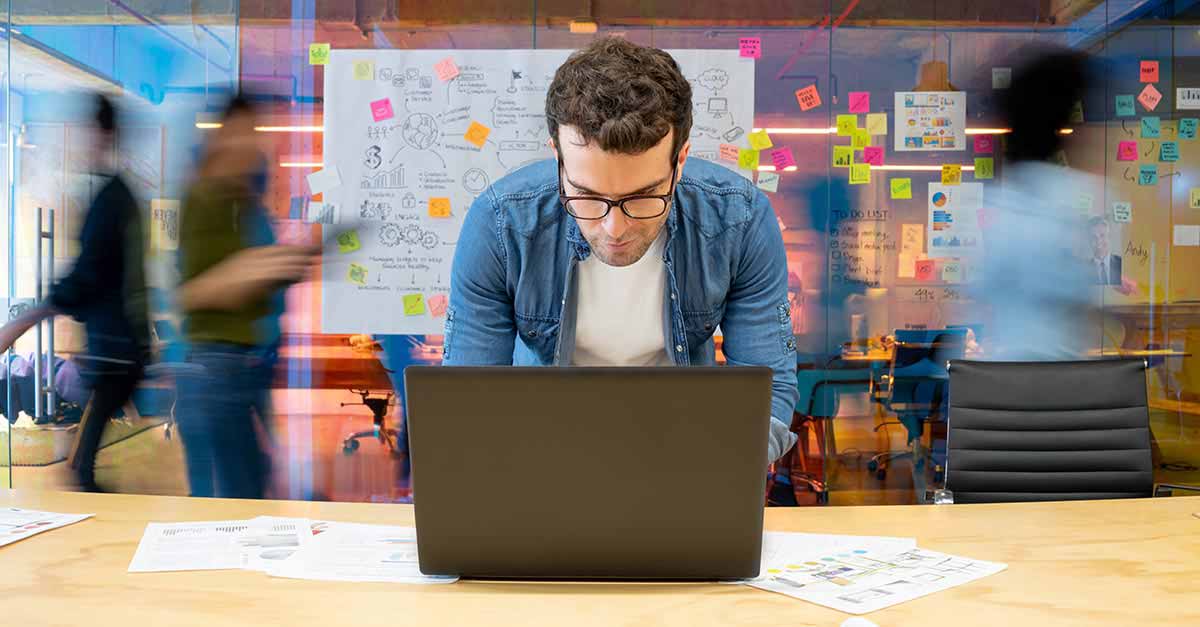 With hiring leaders reporting a steady uptick in staff turnover, what can you do to dissuade your project teams from seeking out greener pastures? Here, PM-Partners In-house Training Manager Nekta Vamvoukakis and Talent and Service Delivery Team Manager Joanne Ortiz consider some of the key reasons why employees are moving on, and some effective ways to improve churn and delivery?
According to newly released job market data, Australia's unemployment rate has fallen below 4 per cent for the first time since the mid-1970s. Meanwhile, the latest jobs vacancies release shows the rate of job opportunities increasing by more than 6.9 per cent since November.
Such a situation works well for employees who see the scenario as a sea of limitless options for better conditions and career advancement, making quitting attractive.
Staff turnover on the rise
In a recent global study of hiring leaders by HireVue, 55 per cent of respondents reported higher turnover in 2022, and one in four companies experienced turnover of at least 13 per cent of their employees. In addition, a survey by ELMO Software, whose poll data is weighted to the latest Australian Bureau of Statistics, found nearly one in three workers plan to quit their current job this year.
Unfortunately, any increase in employee churn, and the consequent impact on quality, timelines and costs, can negatively affect your organisation. Eventually, it reflects on delivery outcomes. A company with a high staff turnover additionally appears unstable to clients and a hostile employer to prospective staff.
At some point, organisations must grapple with the costs of enticing their staff to stay, while incurring more costs in hiring and onboarding replacement staff. On average it can cost 50-60 per cent of an employee's salary to replace an employee.
Outlined below are a few of the challenges organisations face when trying to keep staff, as well as key tips on how to improve churn and delivery.
Challenges organisations face in retaining staff
In a time when staff turnover is at an all-time high, organisation's face many challenges in keeping staff, particularly top talent with sought-after skills. Here are a few key reasons employees tend to give their resignation.
1. Unsatisfactory pay
Considering that most employees will desert their employers if offered a 10 per cent pay hike by another organisation, employers must be aware that their employees will remain on alert for better-paying placements. However, employees now look for other benefits beyond salary.
Employees rate a company's concern for its staff as high if it offers a package that includes paid sick leave, retirement benefits, and health insurance. However, such packages, as well as awards and bonus schemes, are now commonplace. An organisation must up its game with additional benefits, such as salary packaging opportunities, and ingenious incentives like pet insurance and onsite childcare to lure employees to stay. While grappling with overheads, some companies may find meeting such expectations unrealistic.
2. Insufficient opportunities for advancement
The desire for career development manifests when employees do not see a future that satisfies their ambitions in the organisation. They expect upward mobility in their workplace especially after being at the same post for years. An employee will leave a job if they feel their position is stagnated as they are constantly looking for ways to get ahead in their career. To work at new responsibilities, companies will need to invest in employee training to advance their skills and reduce the risk of losing employees to another organisation.
3. Lack of engaging projects
When an organisation hires diligent and high-performing talent, it must also constantly provide new and interesting challenges for them. Without that, boredom and restlessness can set in, and employees will feel like they have outgrown their current responsibilities. They seek higher positions or different tasks for new challenges where monotony and mundane tasks just won't do.
Organisations face the challenge of scalability or evolution of the company by expanding their operations to accommodate their employees' need for fresh experiences.
How to improve churn and delivery
Investing in employee satisfaction to improve churn needs a multifaceted approach that incorporates meeting the needs of individual employees, and developing team synergies as follows:
1. Enhancing learning pathways
According to research by Indeed, 48 per cent of Australian employees have been in their role for less than two years before moving on to a new opportunity – with many citing an unhappy workplace or the job falling short of expectations as their reason for quitting. Seeing that it takes about eight months for most workers to reach the prime of their productivity after being hired, employers must discern ways of avoiding such disruption in their human resource.
Companies should give employees a sense of belonging and inspire loyalty by facilitating the development of employees and creating a culture of improvement within the organisation. The company should invest in uplifting employee capabilities to retain its workers within the first year of employment.
By providing team training and professional development pathways, employees feel valued and invested in their position. In addition, training programs enhance the skills of workers to face emerging challenges in their responsibilities and give workers confidence in their abilities to perform their roles successfully.
2. A transparent payment and advancement program
It would be beneficial for the company to adopt a transparent program for remuneration and benefits to avoid frustrating employees. With a clear career progression and payment plan, employees are aware of their progress and expected outcomes on moving to the next career stage or meeting targets. These steps help workers to maintain focus and improve morale, as well as helping them set career goals to go up the company ladder.
3. Building a dream team
One characteristic of a robust and effective training and development program is that it exploits the expertise and skills of its senior members in mentoring junior and new members, or those lagging in their targets. It makes the senior members feel valued and trusted, and the junior members get skills and a boost of confidence in their capabilities.
Inducting team leaders into your training or mentorship program supports the company's vision and goals and helps reduce churn and improve delivery. It enhances the employees' skills and gives them guidance in anticipating and resolving challenges. Such a framework ensures that all the members of the team regardless of their ranks are on the same page.
It's also important to regularly assess and measure your team's performance against goals. This way the organisation can see the value of their training investment and employees can see the incremental improvements they're making, motivating them to remain loyal and continue their development journey.
Your organisation may want to look at an external mentor/consultant with expertise to help with ensuring the organisation's training is applied in the workplace, by doing so this will build your team's skills, lift staff confidence, and improve overall delivery.
4. Stepping up to the challenge
The departure of an employee has a direct impact on the productivity and welfare of other employees. It can lead to an increased workload and increased pressure to meet deadlines, which in the end become unrealistic and frustrating expectations for the remaining employees. Undoubtedly, it affects delivery and motivates other employees to quit in search of more reasonable and attractive terms, creating a dangerous domino effect.
A company's management should keep open channels of communication to be in touch with their employees' expectations and feelings about their jobs and performance. Even though some employees may make unreasonable demands, the employer has a greater role to play in improving employee churn and the organisation's productivity and getting through Australia's 'great resignation'.
Improve retention and churn. Start with employee training.
A great place to start improving retention and reducing churn is by providing your employees with a way to increase and improve their capabilities. Through PM-Partners' learning pathways and in-person or online courses, your staff will feel a sense of importance and accomplishment and will reduce the likelihood of them giving their notice.
To find out more about our individual and team training programs, contact the professional development experts at PM-Partners or call us on 1300 70 13 14 today.
---
As many of you know, we've reinvented training for the new world of work. In our latest video, we show you how we're doing it.