#IWD is a global day celebrating the social, economic, cultural and political achievements of women. In recognition of the day we asked two of our talented women, Megan Clarke, Executive Assistant and Tracey Copland, Head of Development, what it's like being a professional women in 2020. Here's what they had to say: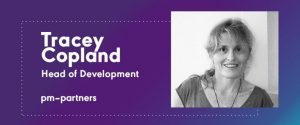 I was fortunate to be trusted early on at PM-Partners to literally "make things happen". Working here is peppered with excitement, uncertainty, a daring to do things differently and encouragement to discover strengths you didn't know you had. I do my best to ensure that we create a workplace that empowers others to achieve. 
As a woman in project management, I've definitely noticed changes in the project management world over time. Everything from more women being involved, to women actively choosing project management as a career path, to the recognition that women can be and are successful project managers. I have particularly noticed it in the learning environment, where we now see a balance of genders especially in advanced courses. Project management is an ideal field where women can achieve and succeed. 
While we are seeing things change, in 2020 we still are far from living in an equal and inclusive world. The statistics speak for themselves: women lead in only 14 of 195 countries, women are paid 23% less globally, only 7% of Fortune 500 companies are run by women… But we need to remember that we are all involved in making equality a reality, and we can all "make things happen".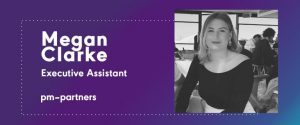 As an EA, I am probably in one of the most stereotypical female roles, so there have definitely been situations where I'm aware of the assumptions a person is making about my age, gender or profession.
I value myself, among other things, on how my work is and how I am perceived. I value my work ethic and consider my people skills to be my most valuable soft skill. I start each interaction respecting that people have been hired for a job that they are capable of, and would like the same respect back. I strive to be understood from a place of respect, because I don't want people to assume my capabilities without giving me the opportunity to prove myself.
I'm very fortunate to work with people who have empowered me with those opportunities. I'm proud when I look back on how far I've come, and I'm proud of all the opportunities that I have managed to take. In an ideal future, everyone would have opportunities to prove their skills without assumptions or judgement. I feel that the world is changing. Expectations are changing and my role is changing.
To me, gender equality in 2020 means equality for all and equal rights to opinion. I just want to be seen as a person. I would like to simply be respected for the value I bring, and not be labelled as a gender or generation. Sometimes I worry about the future, but I've learned not to be nervous anymore and instead I aim to embrace change and new challenges.