Until landing her current role as Head of Portfolio & Delivery Services with the ABC's Product & Content Technology team, Leslie Franchi has often been 'the only woman in the room'. In support of International Women's Day and this year's theme of #BreaktheBias, we talk with Leslie about her experience establishing herself as a leader in technology delivery and her advice for other women looking to pursue a similar path.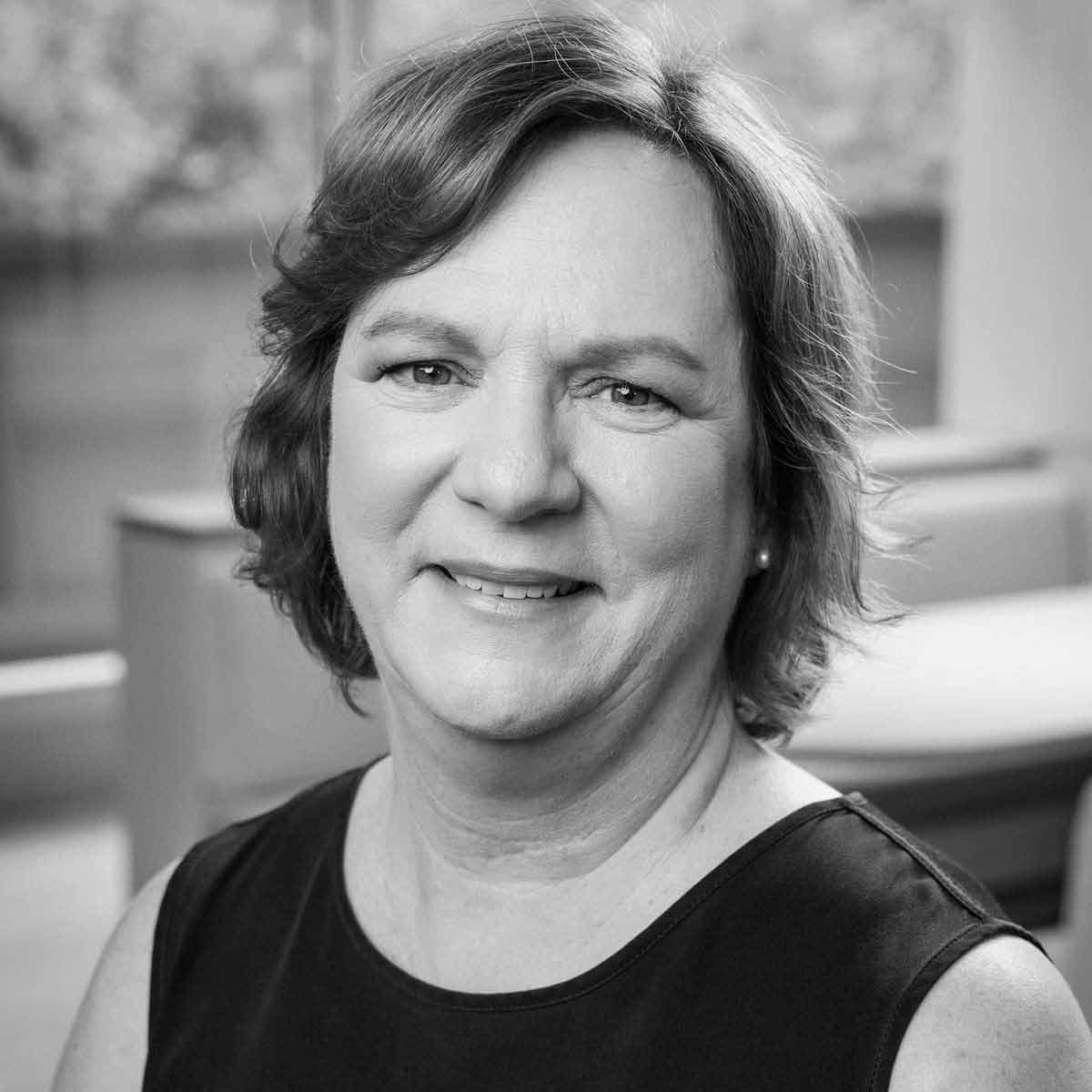 Leslie Franchi did not start her career in project management. The California-raised portfolio manager wanted to study chemical engineering but ended up selecting a business degree that led her to an accounting role after graduation.
Like many who fall into project management accidentally, her career path took a number of serendipitous twists and turns. The first chance came when her initial employer, a small property developer, having noticed she'd done a course in automated accounting systems at university, put her in charge of their accounting software implementation project. That nudged her towards system administration at a multinational pharmaceutical company that had begun to implement SAP globally.
"I always say that SAP changed my life because in that implementation I was working on the finance side from a business perspective. The company was doing a rollout across North America, which I worked on. And then I went to Europe to help them. And then they asked me to come to Australia."
Franchi met her husband in Australia and ended up staying. Fortuitously, SAP was just gaining traction here and she secured a role consulting on SAP implementations. Over the course of more than three decades, her career has given her the accumulated knowledge and experience to land her in her current role as Head of Portfolio & Delivery Services at the Australian Broadcasting Corporation (ABC), where she delivers its technology investment programme.
"We have a list of things that people want to do in order to keep us on air and online. My responsibility is to bring all the requests together, help people prioritise them. Once we have that we go and establish teams and work with the business to deliver them," she explains.
PM-Partners has collaborated on a delivery uplift program for the ABC's Technology portfolio and while Leslie has only been with the organisation for just over a year – during which time she secured her Agile Fundamentals certification – she has also used PM-Partners for project assurance and training in her previous roles. Here, she talks to us about being a woman in STEM and some of the ways in which she has worked to counter stereotypes and cement her place as a leader.
Accounting and technology are both male-dominated areas. Have you found that to be an issue?
For me, it's never been an issue. I attribute that to being in the US for the first part of my career where it was a bit more advanced when it came to promoting women. Both my CIO and my immediate manager at the pharmaceutical company were women and that was over 20 years ago.
When I came here, it was a very different place. Was it an issue for me? No. Did I see it? Yes. Until I joined the ABC – where there's a 50-50 mix in leadership – I have always been the one woman or one of two women on a leadership team.
There was a pivot point for me in my career as a technology executive. We'd gone on a trip to India where I was leading the company's delegation. In that room I was the only woman, yet everybody was looking to me for questions and I was the authority, and I was providing all the information. It was this lightbulb moment: I'm actually doing this now.
What's the secret to asserting yourself in a male-dominated environment?
Making sure that I lean in and [leveraging the attitude] 'You have to listen to me.'
Being able to speak up with confidence. If I don't understand, I ask questions. Many women might not feel comfortable doing that when they're in a group, but asking people to explain how that works, or explain why that is there, for me has been very successful.
Getting to know the people I'm working with regardless of gender. The more you share, the more other people share back, and you build a much better relationship.
A lot of female project managers find that they need to establish their credentials to secure authority. How have you dealt with that?
As a consultant, the very first project they put me on was at the New South Wales Police and I was the team lead from the consulting side. It was really challenging because I spent a lot of time giving them a lot of background on what I had done. No question that I've had to do that in every role.
Now I make sure that the bio that introduces me is something that I stand behind. I always do research on the person I'm going to meet with so that I can gear what I tell them about what I've done.
What are some of the structural barriers for women that you think the sector should address?
I don't have children, but I've seen women who do wanting or needing to work part-time or have flexible hours. [Post-pandemic] those barriers have lessened with remote working, which has offered a lot more flexibility to everyone, but it's still a barrier for a lot of people.
What changes have you seen with regard to women in technology over your career?
I've seen more women in leadership roles. The shift in the technology has meant it's not so important to have the deep technical skills as it is to have the deep business knowledge and the ability to bring those two things together. More women have stepped into technology delivery roles because they've got that.
And I think the other big shift is there's so much more concentration at schools and universities on getting women involved in technology disciplines. That was not a choice when I was starting out.
What do you like most about working in the technology sector?
It's always changing. There's a constant need to understand what's happening with technology because it's not standing still. And it's not just about what's happening with the technology; when a change happens in technology, there's a whole bunch of new skillsets that come in – people's roles need to be considered. We need to look at what that changes from a process and a workflow point of view. There's plenty of people who can think about just the technology. The challenge for me is that marrying of technology and process.
Any further career advice you'd like to impart?
For me, what's most important is being passionate about something. I'm really passionate about empowering and mentoring and inspiring teams to engage and make sound decisions – and all of that is shown by me leading by example.