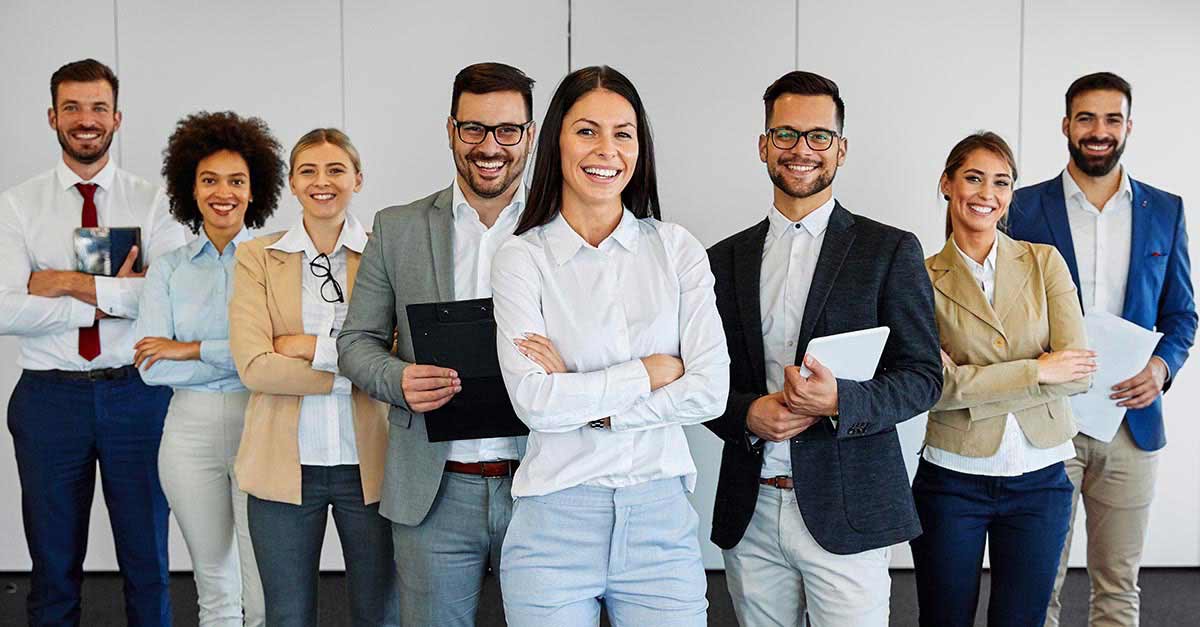 In this article we outline some key reasons why many PMOs fail and what we can learn from their mistakes. Discover what the PMO of the future will look like based on current trends and re-imagine your PMO for success.
PMO failure – what we've learned
When set up for success and run effectively, PMOs not only provide valuable oversight and control over an organisation's portfolio of projects, but they can ensure these projects are aligned with and feed into its strategic goals and outcomes.
It's therefore encouraging to learn that more Australian organisations are using PMOs to co-ordinate projects. According to a 2020 survey on project delivery performance conducted by the Australian Institute of Project Management (AIPM), 57 per cent of organisations use a PMO, which is 8 per cent more compared to 2018.
Unfortunately, however, not all PMOs are cut from the same cloth. In some cases they simply fail to live up to expectations and in others they've become both ineffective and a dangerous drain on resources. As a result, about one in five organisations have disbanded their PMOs in the past two years showing an increasing rate at which PMO failure occurs.
So why is it that so many PMOs are still struggling to hit the mark and what valuable insights can we draw from their mistakes? Here are five key lessons learned, which highlight the most important correlations between PMO functions and successful project delivery:
Lesson 1: PMOs with strategic oversight are more successful
PMOs that perform a largely administrative role, such as project status reporting and performance reporting, are less successful than those with a strategic role. In fact, an emerging reason for organisations to introduce PMOs, cited by AIPM's The Future of Project Management report, is to increase their strategic position.
The trend towards centralised PMOs – as opposed to departmental PMOs – is also likely to assist with success rates. Centralised PMOs tend to have an enterprise-wide scope and function to deliver a portfolio of key projects.
According to research conducted by the Project Management Institute (PMI), more than one in three organisations with a strategic PMO reported that their projects regularly achieved all of their business goals, compared with just 22 per cent of those without a strategic PMO.
Lesson 2: Resource management is an important function of the new PMO
Management of resources correlates very strongly to PMO effectiveness. Consider, for instance, results from PMI's State of the Modern PMO report, which showed a third of organisations felt their resource management was 'ineffective' or 'very ineffective'; while an equivalent figure (30 per cent) in the same cohort also rated their PMOs poorly.
Despite this, however, UK research by Wellingtone shows less than half of PMOs lead resource management initiatives for projects and less than a quarter use a project portfolio management or resource management software solution. Clearly this is an area worth focusing on in future to decrease the risk of PMO failure.
Lesson 3: PMOs need to move beyond governance and compliance
While governance is important, the role of the PMO is shifting beyond these limited confines. In fact, in a 2020 report, Gartner's PMO Research Team stated that those fulfilling a traditional enforcement role focused solely on governance and compliance would soon find themselves "increasingly obsolete and ineffective, as an organisation matures digitally".
PMOs are now expected to perform a support function to enable better agility, improved decision-making and faster resource deployment. This means a broader role that is more 'coach' and less 'cop'.
Lesson 4: A lack of visibility will undermine your PMO
Visibility has also been shown to correspond with the achievement of business goals. PMI's research reveals that about one in three organisations indicated that benefit performance was 'very visible'. In this segment, 44 per cent said their projects regularly achieved all business goals, compared with just 19 per cent of those whose projects had less visibility.
Lack of visibility can also lead to people in the organisation misunderstanding the purpose and function of the PMO, which has a number of negative follow-on effects. For instance, mistrust can take over making it difficult for the office to obtain information and manage resources effectively. Overall, a lack of visibility leads to the PMOs role being undermined and undervalued.
Lesson 5: Benefits management is critical to success
AIPM's 2020 survey says organisations with formal benefits management practices were more likely to deliver successful projects. Bafflingly, however, according to Wellingtone's research, less than 20 per cent of PMOs actually facilitate post-project benefits tracking.
Benefits tracking and management also enables PMOs to demonstrate value, which is the primary way a PMO can help to secure its longevity.
With the PMO taking a more strategic, enterprise-wide position in organisations, it is essential that PMO managers learn where their biggest challenges will be, both to avoid failure and forearm their organisations for the future.
How to avoid PMO failure
To strengthen your PMO/EPMO with the skills and knowledge required to navigate a dynamic business environment, contact the experts at PM-Partners. For 25 years we've helped our customers with the necessary experience, advice and tools for developing their PMOs/EPMOs to avoid PMO failure by delivering maximum value. Call us today on 1300 70 13 14 and chat with an expert consultant about your PMO maturity plan.