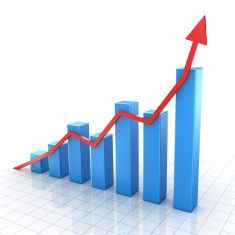 Focusing on growth, maturity and continuous improvement should be inherent in all aspects of an organisation. P3M3® from AXELOS provides a framework to benchmark maturity specifically in terms of portfolio, programme and project management practices.
The advantages of applying P3M3®
In order to improve the delivery of change via programmes and projects, current performance needs to be understood and realistic goals set for the future. A P3M3® assessment can assist in:
Understanding the key practices that are part of effective portfolio, programme and project management processes
Focusing organisations on specific areas of the business and assessing the relationships between their portfolios, programmes and projects in order to achieve strategic advantage
Identifying the key practices that must be embedded within the organisation to achieve the next maturity level
Understanding and improving capability to manage programmes and projects more effectively in the future
P3M3® is independent of your underlying methods and practices – whether based on the Project Management Institute (PMI)® guides such as the Project Management Body of Knowledge Guide (PMBOK® Guide) or PRINCE2®, MSP® and MoP®, P3M3® is valid for all environments.
The P3M3® Framework
P3M3® is based on five levels; each level identifies how well an organisation has embedded portfolio, programme and project management processes. The levels are:
Level 1: Awareness of process
Level 2: Repeatable process
Level 3: Defined process
Level 4: Managed process
Level 5: Optimised process
For example, a project management maturity assessment analyses how well an organisation manages its projects on a scale of 1 to 5, with 1 being the basic level and 5 being the most advanced level. Level 3 means that an organisation has well-defined processes and has evidenced good compliance to these.
There are no interdependencies between the assessment models for portfolio, programme and project management, so an organisation may be better at portfolio management than it is at programme management, for example.
The 7 Perspectives
Portfolio, programme and project management are all multi-faceted disciplines and maturity can differ within different aspects or perspectives. P3M3® assessments review 7 perspectives:
Organisational governance
Management control
Benefits management
Risk management
Stakeholder management
Finance management
Resource management
"P3M3® analyses the balance between the process, the competencies of the people who operate it, the tools that are deployed to support it, and the management information used to manage delivery and improvements."
AXELOS Limited.
Do you need to assess the current performance and maturity of your organisation?  PM-Partners are an AXELOS Consulting Partner, speak to us today about P3M3 Maturity Assessments.
1300 70 13 14


P3M3, PRINCE2, MSP and MoP are registered trademarks of AXELOS Limited.
PMI and PMBOK are registered marks of the Project Management Institute, Inc.