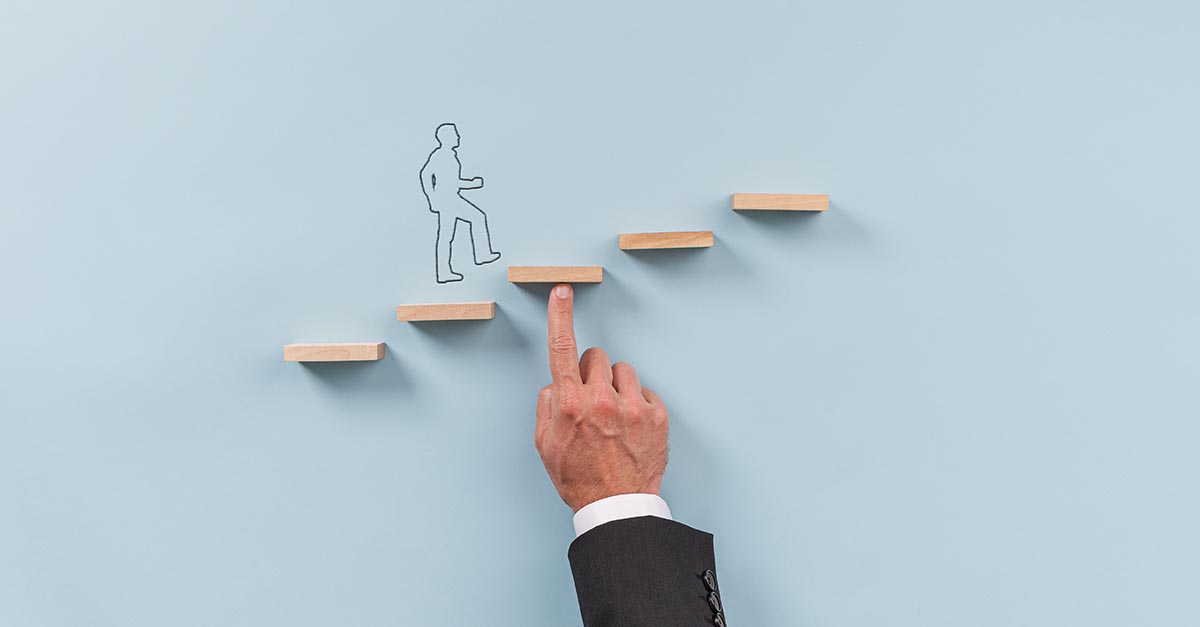 In order to move forward, change is essential. In the workplace, this means not resting on your laurels just because the current system is 'good enough'. The competition is constantly testing out new strategies in order to do something better, reach clients faster and complete tasks more efficiently.
So when it comes to learning, the traditional approach may no longer be the most effective. And this is increasingly true as we see the knock-on – and transformative – effects of this tumultuous year. That's why PM-Partners has developed a new training service that's tailored to your needs: a customised solution that combines best-in-class training with expert mentoring and advisory.
What is L&D with advisory?
Training provides crucial theoretical grounding, but in the workplace it often isn't applied in a way that delivers true capability uplift. Similarly, advisory can deliver effective project outcomes, but transformational change is rarely sustained once consultants leave.
The solution? Combine the two.
We're increasingly using a new blended approach where we combine the best of our in-house training alongside our experienced advisory consultants to deliver a far more effective agent of change. This flexible and accelerated methodology allows our consultants to assess exactly what is needed to achieve your desired results effectively but it also encourages your team to embrace change, and apply their learnings to current projects and those in the future. This is an approach that picks up where the training ends, and it's just the first step in the total transformation journey.
Why is this necessary today compared to the old way of doing things?
More often than not, we partner with an organisation that has the best intentions for investing in training and upskilling their people. The problem, however, is that there is typically no appreciable change in the very project outcomes they were hoping to improve.
A grievance we often hear from those who have gone through traditional training is that they aren't able to implement what they have learnt due to broader environmental constraints. These may include the company's culture, existing limitations or simply that the organisation is unwilling or unable to make the necessary changes.
When you combine learning with advisory you eliminate these common concerns and instead provide a holistic experience that allows both individuals and the organisation to tackle the required changes as a unit. It embeds a new approach to project delivery that motivates teams and helps delivery organisational goals.
What do you – the client – get out of it?
PM-Partners come with decades of experience in training and advisory services, and we will work closely with your organisation to develop a customised solution that's tailored to your unique objectives, challenges and competencies.
We also understand that leadership teams and the C-suite need actionable takeaways in order to invest in employee training, particularly a new way of learning, so you can expect:
Capability uplift and improved project outcomes
Accelerated transformation
Embedded learning
True ROI on L&D
As a direct result of drastic budget cuts due to COVID-19, management is expecting teams to do more with less. This makes it more important than ever to reconsider your L&D approach. On top of creating a more profitable delivery model, by investing in internal capacity you also:
Reduce your reliance – and thus expenditure – on outsourced talent.
Offer your people development and growth opportunities, leading to a happier, more loyal workforce. This is particularly important for Project Managers, where the demands for high-quality talent far outweighs the number of trained PMs available.
What else can you expect?
Every business environment presents a unique set of challenges, and as such there is no fixed approach – each capability uplift is customised to best suit your organisation. Here are a couple of example approaches where we have seen effective outcomes:
Capability assessment followed by a customised PM Fundamentals course split over 2 days, interlaced with team workshops, individual learning pathways, project set-up and a final retrospective.
Scrum Master Certified (SMC™) training followed by embedded agile coaching to help set up teams, facilitate ceremonies, create backlog and coach teams for continuous improvement.
Organisations that have already gone through their L&D Advisory journey have demonstrably shown a capability uplift and improved project outcomes far beyond what we would normally see when training or advisory are used in isolation.
While both of these investments deliver value independently, that value grows exponentially when the two work in tandem. This blended approach provides an altogether more effective and lower-risk strategy to deliver the outcomes that organisations truly need.