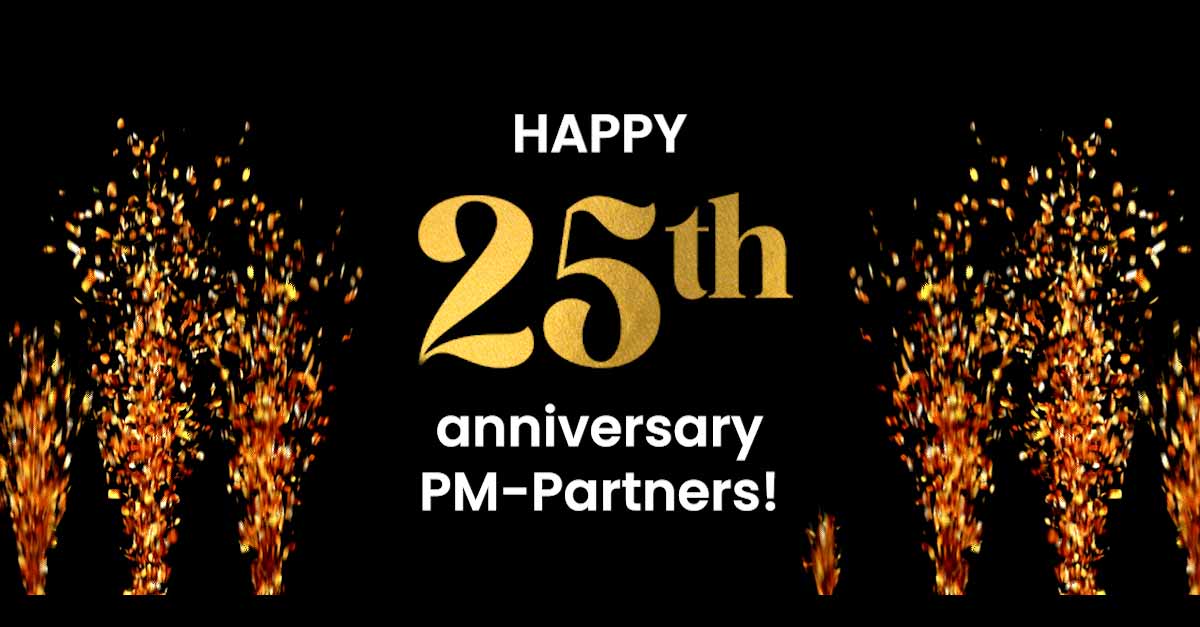 This month we are delighted to celebrate an important milestone: our 25-year anniversary! From the launch of PM-Partners in Sydney in 1998, to our expansion into the Singapore and Melbourne markets and the company's acquisition by Japanese multinational OUTSOURCING Inc (OSI), there has never been a dull moment (as our longstanding team members will attest)!
During that time, we have dramatically grown our training business from humble beginnings to train more than 12,000 people per year across Australia, New Zealand and South-East Asia to globally recognised standards. We've helped to deliver billions of dollars of projects and programmes annually for leading private and public sector organisations, including many of Australia's most important infrastructure initiatives.
This year alone, highlights include opening a new office and training centre in Brisbane, becoming a Scaled Agile (SAFe®) Gold Partner, and last week welcoming our 375th staff member!
We're immensely proud of the part we've played in shaping the project management and delivery sector in the Asia-Pacific region. We'd also like to take this opportunity to say a big 'THANK YOU' to our loyal, hardworking staff, our many important accreditation partners, and all our valued clients for their support over the last two and a half decades.
We're looking forward to the next chapter in PM-Partners' journey and we hope you will all continue to join us for the ride!