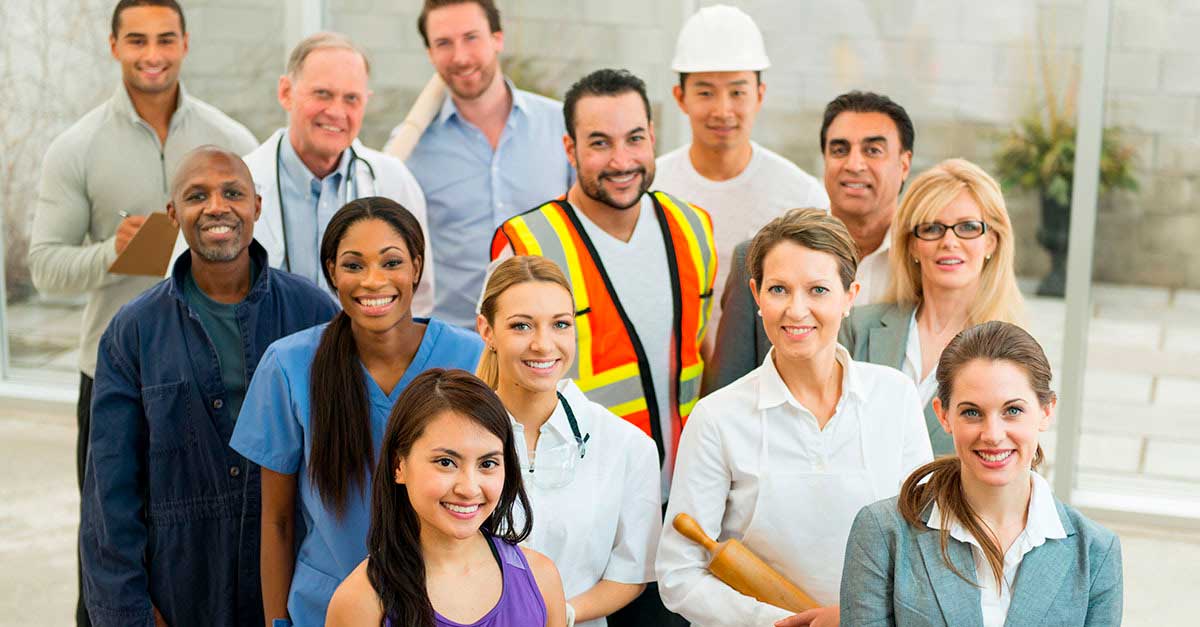 Project management has had a long history in sectors such as construction, IT, defence, mining and government, but career paths for those with project skills now stretch beyond traditional roles. Find out where new opportunities are opening up and how you can tap into them.
The value of project skills
Project management as a discipline is renowned for its breadth and versatility, sharpening skills from planning to organisation and delivery, as well as communication, collaboration and leadership. Many of these skills manifest on a more complex level in practice: think negotiation, conflict resolution and stakeholder engagement as a subset of communication; risk management under the umbrella of planning; and budgeting and scheduling in relation to organisation.
According to the 2021 Pulse of the Profession report by the Project Management Institute (PMI), future-focused enterprises in particular value:
Collaborative leadership
Adaptability
Innovative mindset
Empathy
In short, project managers are highly valued for their ability to manage change and bring people on board with it, whether that's delivering an output, shifting to a new system or creating a product.
New sectors embracing project skills
Project managers are typically found in industries such as construction/engineering, government, IT, defence, utilities and mining, but in recent years career pathways for those with project skills have expanded to include less traditional roles across banking and finance, law, healthcare and even agriculture.
Paul Taylor, Project Manager at Australian law firm MinterEllison, says outside of traditional IT projects, the rise in demand for project skills and project management professionals in the legal sector has been primarily in response to large legal project delivery.
"Yes, at the core of the work is legal work, such as property settlement, dispute resolution or financial advice remediation, but the project manager brings the required discipline, focus and capacity to professionally deliver the required outcomes."

– Paul Taylor, Project Manager, MinterEllison
"This is particularly important for projects that heavily rely on finance systems, operational process improvements or development of customised databases to store, process, and manage client data. These areas are outside the core expertise of the legal team, and the project manager can add tremendous value by managing these on their behalf."
He says professional project management skills will only be of further benefit to the sector as data grows in volume and importance as part of legal work. "Managing and delivering data-centred work, such as client remediation projects, requires the skills and capability to design, implement and manage changes to supporting delivery systems – this is very much a value add the project manager brings to the legal sector."
What's fuelling demand?
Overall, there are three main reasons why there is an increased demand for project skills:
We are experiencing an environment in which change and disruption are the norm. Because project managers are trained to anticipate and navigate change, this gives them an advantage over roles where the job is more predictable. Not only are project managers comfortable working in a dynamic environment, they also possess the exact skills needed to address the challenges, threats and opportunities inherent in disruption.Industries that are particularly interested in this trait tend to be future-focused, such as media, IT and other technology-based sectors, as well as departments within organisations that lead strategy or require a proactive approach, such as R&D and marketing.
 In an era where productivity is key, sound project management is essential to enable organisations to leverage the most from their talent. Project managers are not only organised, they are well versed at managing a range of people, which helps to optimise the capacity and capabilities within a team. PMI found that gymnastic enterprises – those that "empower their people to make change happen" – are more likely to have mature project management processes and higher productivity compared to traditional enterprises.Sectors that have a special interest in productivity are often labour intensive such as logistics, agriculture, mining and manufacturing, or service heavy, such as law, banking and finance. There is a trend towards using team members with project skills to enable others to excel at their specialty, as Tamlin mentions.
The biggest expenditure over the next decade is likely to come from government spending on infrastructure, directly or indirectly. The 2021 Federal Budget saw $110 billion pledged to infrastructure investment over the next 10 years. Project management is likely to contribute significantly to the service component of these investments, but importantly, project skills and knowledge are also highly regarded for sponsorship roles to ensure maximum benefits tracking and realisation, and a smooth handover after delivery to the asset management phase.
Boost your career prospects
According to a recent project management salary survey, the average project practitioner with fewer than three years' experience can expect an annual salary of $80K; those with the early career title of 'project officer' average $90K per annum. Moreover, the project practitioners with more experience, and those with niche technical skills, attract salaries of $250K and over.
While many skills can be acquired on the job, undertaking training through a formal accreditation program such as the popular PRINCE2® certification – well recognised and regarded, particularly in government roles – can give you the validation you need to apply for project and project-adjunct roles to advance.
For those who may already have a project management qualification, or work in a project role, consider up skilling in complementary areas, for example Agile or change management, two disciplines that have seen growing popularity in recent years, particularly as organisations undergo digital transformation and the rate of disruption accelerates.
The versatility of project management skills has always been a major aspect of its appeal as a career enhancement, but with a wider range of industries beginning to adopt project management as standard practice, the transferability and desirability of project management skills are clearly an asset for a spectrum of future careers.
To find out where project management skills can take you – and how to boost your career prospects with targeted training – try our Learning Pathways guided tour.