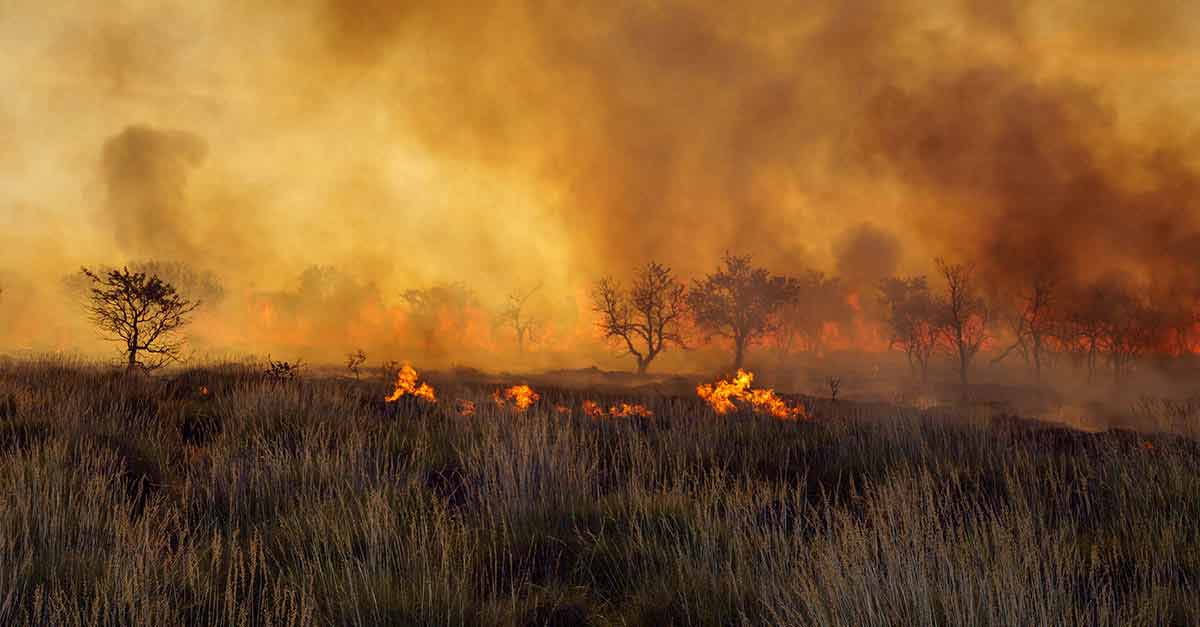 In an ideal world, local council would spend most of their time managing day-to-day community priorities. Unfortunately, the rising frequency of impactful emergencies – droughts, fires, storms, coastal erosion and now the COVID-19 pandemic – means councils must be able to react to new crises at a moments notice.
Near-perpetual crisis management means business-as-usual has fallen by the wayside, and councils must adopt an agile mindset in order to respond and pivot as needed. This is particularly true when you see how communities expect their local councils to respond to crises and refocus their priorities.
So what's the best way forward?
The current emergency relief landscape
Almost every council right across New South Wales is facing challenges unmatched in our lifetime. They've endured the most significant bushfire devastation in over a century, massive erosion on the Central Coast is threatening the livelihood of residents, and the Coronavirus pandemic is causing incredible economic disruption to both urban and regional areas.
But these natural disasters are only one part of the equation. There have also been major transformations within government that are forcing councils to rethink how they approach their role.
The implementation of Joint Organisations has shaken up how local council functions, there have been significant changes to their compliance and structural operating models, and digitalisation is changing customer expectations of how councils should be supporting them – which is presenting both opportunities and challenges.
Throughout all this disruption, the underlying funding model that supports local council's ability to address these changes has remained largely unchanged – as have the functional structures and protocols of how councils operate. But that can no longer be the case. Instead, council leadership must become proactive rather than reactive, and adopt an agile mindset that allows their team to be more resilient against the day-to-day challenges that arise.
Good crisis management is more critical now than ever
Change, however, always comes at a price. And in many cases, councils are being given neither the funding nor the autonomy to tackle these changes in the most appropriate way.
The issue is that councils are uniquely placed to provide critical frontline services that affect the lives of those in their communities: from childcare to road maintenance, water and waste management to aged care and disability services. These essentials must be managed effectively at all times – but especially during a crisis – so there is no time to waste on abstract policy arguments. Instead, it is time for change and there will be little tolerance from both the community and state governments for councils that fail to live up to their expectations.
For those on the outside looking in, the biggest roadblock to successful change within local council may seem like funding. But even more challenging are the people within council themselves. Committed staff with long tenure – while dedicated to their community and positive outcomes – can be resistant to change, feeling they are unheard or not sufficiently supported to do their best.
PM-Partners provides integrated and holistic workplace training and development to help eliminate these roadblocks to change, while also empowering council teams to pivot whenever needed. We've spent more than 20 years working with local council on exactly these issues, and with COVID-19 impacting almost every council across the state, there's never been a more important time to focus on internal training and development.
The way forward requires an Agile mindset
The bottom line is council leadership needs to focus all its efforts on supporting their teams to better manage the struggles of government – whether that's environmental issues, political demands, short-term funding cycles or an unpredictable pandemic.
Resilience is central to this, and with an experienced facilitator like PM-Partners, councils can expect a customised approach to change management that factors in their unique training needs.
The result? We're already helping area councils transform and improve their:
Integrated planning across functional lines (e.g. engineering, town planning, community engagement).
Integrated delivery across physical locations and functional areas that may intersect (e.g. water, roads, parks).
Customer-centricity, particularly the need to see ratepayers as customers with a stake in how their community is planned and developed.
Long-term, sustainable plans that communities can sign up to so electoral cycles don't interfere with the community's agreed strategic outcomes.
Being able to respond to change – however unexpected – is a critical component of good local governance. In times of crisis, the community looks to their council to be leaders. Their success will depend on their ability to be agile and respond to challenges in a resilient, community-focused way.
Does your local council need help with change management or in adopting an agile mindset? Contact the experts at PM-Partners or call 1300 70 13 14 today.