The last 12 months has seen an accelerated paradigm shift in the way that organisations view, respond to and implement Agile transformations. This is especially true for the organisations we are working with here in Australia. Agile as a project delivery framework (now well into its third decade) was traditionally technology-led but has now become commoditised. Despite all the fanfare, it hasn't all been roses with several well-publicised failures blamed on ineffective implementations of Agile. Analysis and introspection of 'failed' Agile implementations invariably point to a set of familiar issues, most commonly related to broader structural, cultural, mindset and leadership inhibitors that do not allow collaborative, incremental and value-driven workplaces to develop.
In response to this, thought leaders around the world have started to identify and coalesce around which set of patterns, predictors and organisational characteristics underpin successful Agile transformations. What has become clear is that for Agile to truly return the promised benefits, organisations need to take a much broader view of what changes are required. This is where we have started to see the rise of Business Agility as a concept take hold, with organisations such as the Business Agility Institute (BAI) carrying out detailed research in this space.
In a nutshell, Business Agility can be defined as "The Ability of a Business System to rapidly respond to change" – pragmatically, this is enabled through the restructuring of a business around value streams, the introduction of lean budgeting and the enablement of appropriate leadership and team structures. This maximises collaboration and encourages a culture of constant improvement.
The 2019 State of Business Agility Report, by the BAI has just been published and highlights, on a global scale, these same patterns and issues we have experienced in our local Agile transformations. This report backs up our experience of successful transformations, with three key predictors standing out: Funding models, value streams and relentless improvement.

Some of the key findings indicate that while most organisations are early on or immature in their journeys, most forward-thinking organisations are enthusiastic and have hope for the future. Most importantly, they are making strides towards true Business Agility. The main challenges that are currently inhibiting further maturity in this area were identified as leadership, change management, culture, agile mindset and alignment.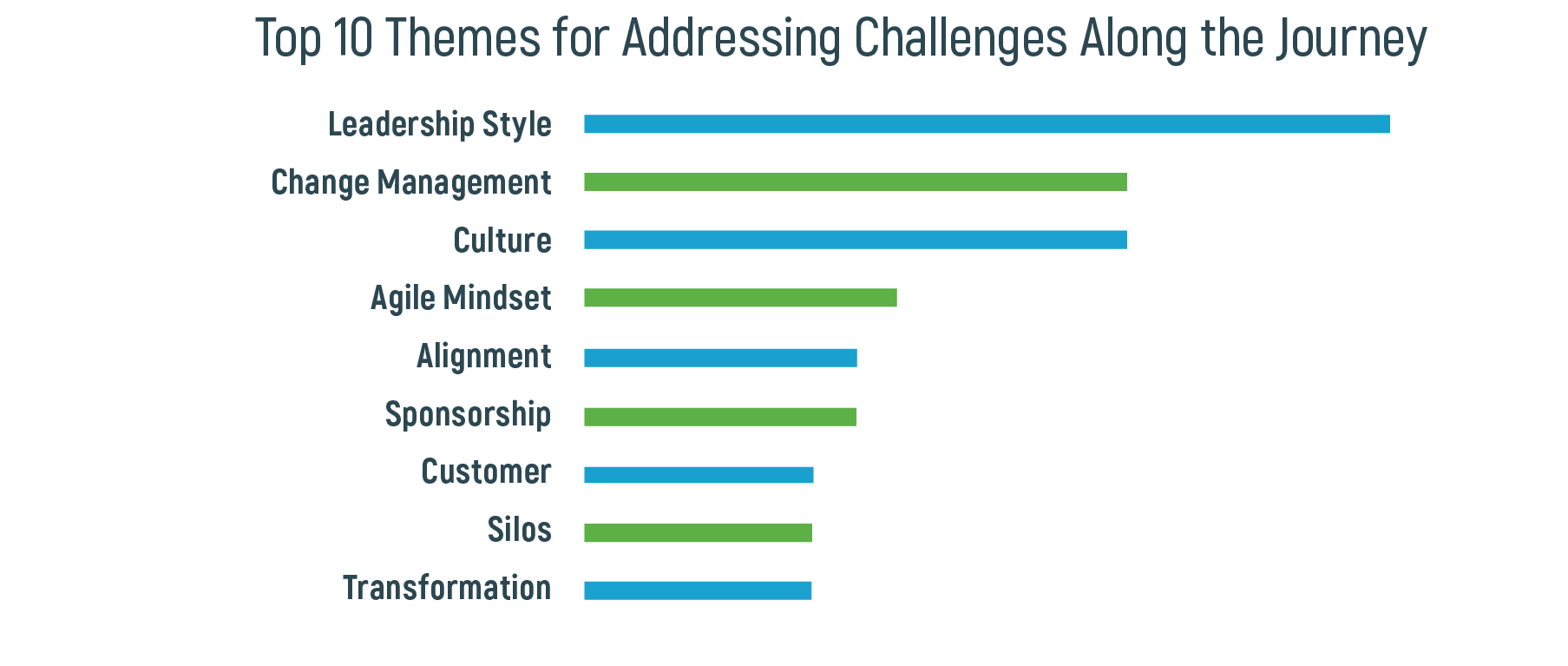 Happily, however, we have been seeing real progress against all these key challenges in the past 12 months. Senior leaders and executives are starting to identify Business Agility as a strategic enabler and understanding this as a company-wide cultural change, no longer a bottom-up technology-led framework. For those organisations already on the journey, the main benefits of this approach include customer satisfaction, employee satisfaction and market success.

Business Agility is not easy to attain and requires organisation-wide buy-in and ongoing support from the board down. Agile frameworks and project delivery are crucial but small elements of the overall changes required and can be piloted quickly. However, building a new culture, structuring around value streams, changing funding models and having the courage to relentlessly inspect, adapt and improve takes time.
Here a PM-Partners, we have recently announced our own best practice approach to Business Agility, which we call Planned Adaptability – this is based on our own research and surveys of hundreds of Australian organisations. For more details on our take on this new paradigm, you can read up on our approach here.
Whether you're mature or simply starting out on your agile journey, PM-Partners can help. Contact us today on 1300 70 13 14 or email info@pm-partners.com.au
Graphs and images from 2019 State of Business Agility Report.