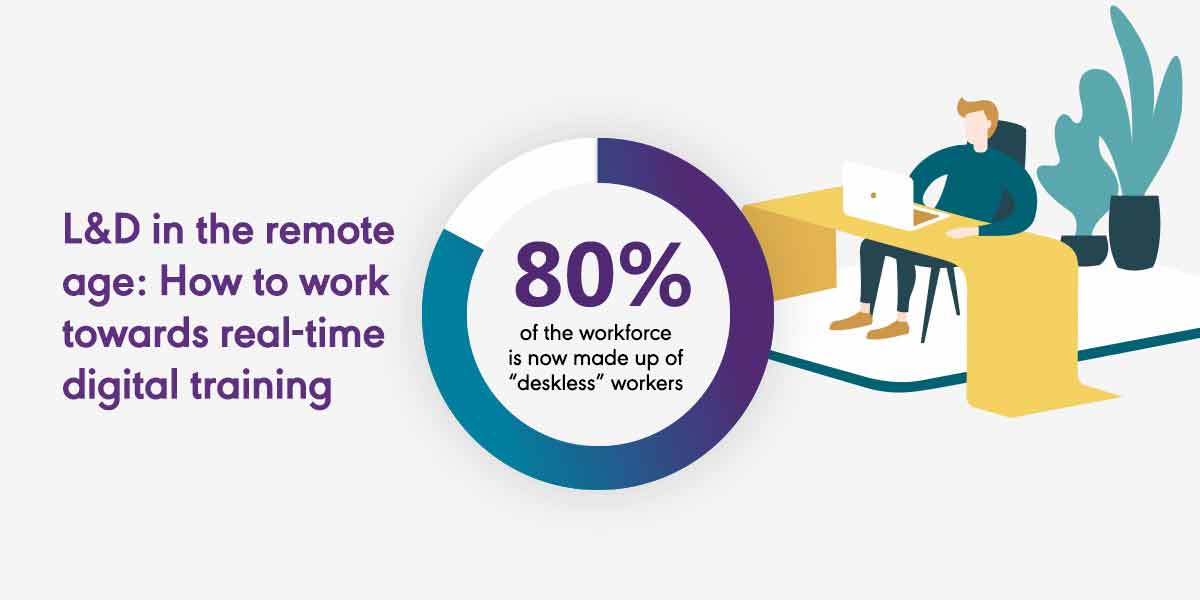 Why capabilities training is a step above upskilling
Enter any white-collar team meeting or brainstorming session and you'll be hard pressed not to hear buzzwords like "upskilling" and "reskilling". With the onset of COVID-19 and the drastic digital shift that most organisations have had to endure, we've even started hearing about "reskilling for the future of work" – namely, digital and remote operations.
In fact, this lust for skills is one of the C-suite's greatest concerns, with 34% of CEOs citing the "availability of key skills" as one of their top three threats to growth, according to PwC research.
But these leaders are looking in the wrong direction. Rather than blowing training budgets on swathes of learning-experience content and hoping for the best, they could be hiring expert educators who understand the capabilities needed to thrive in any particular role.
The modern L&D approach
We're already seeing this occur in schools. The general consensus is that a student-centred approach to teaching is the most appropriate strategy for long-term success. So why not in the workplace as well? Corporate trainers can ensure L&D is delivered in a way that helps staff become more proficient at their jobs, without the costly spending on generic upskilling services.
The crux of this shift from traditional to modern learning is in understanding what the learner needs to thrive in their specific work environment. Rather than an umbrella course that teaches everyone the same skill – a skill that may not even be necessary in their daily work routine, or may not be used to its full advantage – modern L&D demands that capabilities are the focus.
By helping learners understand the capabilities they need to perform at their optimal level, trainers can develop and deliver courses that offer tangible, long-term benefits rather than being reliant on a set-and-forget learning model.
Bridging the value gap
So what can decision-makers expect by shifting their training focus to capabilities, rather than just skills? First and foremost, this strategy has the capacity to bridge the gap between theoretical and practical knowledge – a valuable asset if achieved. What this means is that learners can recognise exactly what capability they need to apply, when to apply it and how to apply it in any given scenario. They become proactive to situations rather than reactive.
Learning this way also allows training to be delivered in bite-sized sessions, meaning employees can develop the required capabilities and get back to their tasks sooner. This eliminates the time wasted by undertaking an entire session to develop a particular skill – with many elements of that skill not relevant to the learner's job.
Technology is making training easier
Thanks to the power of technology and our hyper-connected world, mobile training content is an easy and cost-effective way of delivering capability training to your staff. They have the freedom to access the training they need, when they need it and from wherever they may be.
Let's put this into perspective: 80% of the workforce is made up of deskless workers. That means L&D providers must ensure their content is available to this deskless market. To achieve this, providers like PM-Partners are developing training platforms that are comprehensive and searchable, making content easy to find for users who are hungry to learn. There is also an argument that learning in a digital environment means the information is parsed in a more meaningful way.
It makes sense, right? When you're in a relaxed setting and actively seeking out new knowledge, of course you'll be more likely to grow your skill set than you would in a busy and distracting office environment.
Learn more about the power of capabilities by downloading our eBook, L&D in the Remote Age: How to Transition to Real-time Digital Learning. You can also contact PM-Partners directly for capabilities training expertise, or call us on 1300 70 13 14 today.