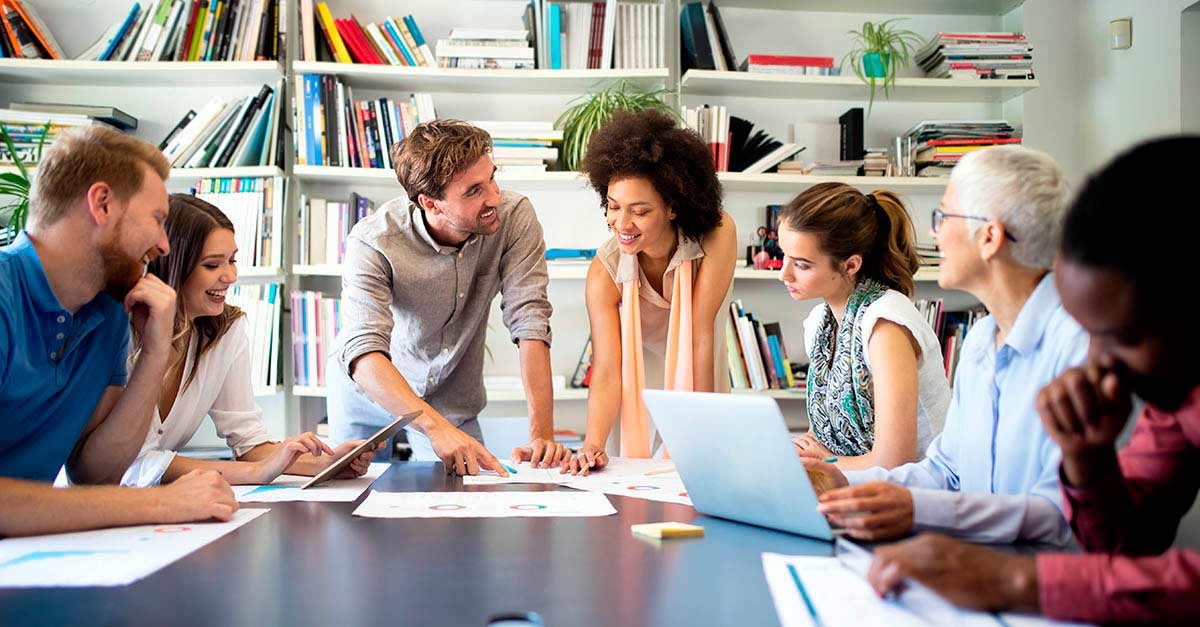 Project management skills were already in high demand, then the pandemic hit. The talent shortage, combined with a highly competitive job market, means that rather than defaulting to one-off training investments, organisations need to embrace a more long-term approach to career development – one that uplifts capabilities and job satisfaction.
According to a 2021 report by global recruitment agency Adecco, two-thirds of employees believe they need training to gain new skills to stay employable in the future. But only 37 per cent of workers in non-managerial roles believe their company is effectively investing in their skills development, and just 34 per cent are satisfied with career prospects at their organisation.
In project management, a survey by the Australian Institute of Project Management showed that just 36 per cent of respondents were satisfied that their organisation 'does enough to improve project management skills and capability' and more than a third (35 per cent) showed 'concern about the value of project management skills being eroded by inexperienced or unskilled people being appointed into the role'. Moreover, 40 per cent of respondents noted that one of the effects of COVID-19 on recruitment was that 'the quality of candidates was assessed as lower than expected'.
It's clear from employee feedback that organisations need to recognise the value of project management skills and step up their capability investment in the area, but how?
The right kind of training
Training is an investment in your people. Not only does this allow you to show your employees you have their best interests in mind, it opens a pathway to their future in your organisation. Additionally, it benefits you by shaping their skills, abilities and experiences to the business' needs.
In the past, training was a standalone mechanism to upskill staff with a qualification or certification specific to a methodology or competency; today, training must be tailored to the role requirements to give the individual confidence in their abilities and longevity in the organisation.
While tailored training typically includes specific methodologies or skills, for example Agile, in practice it's likely that an individual will benefit from a range of training beyond technical aspects that may include, for example, skills in leadership and management, digital transformation or interpersonal skills.
The value of capability uplift
Training is just one component of an organisation's capability uplift, however. Research shows that people typically forget what they have learned within days if they do not put it into practice. In other words, it's really about how the skills are applied on a day-to-day basis that matters.
A capability uplift process is an ongoing approach that offers a matrix of skills and experiences, followed by support including coaching, workshops, frameworks and toolkits. Regular check-ins to track behavioural and performance-related changes allow the organisation to identify gaps and adapt uplift programs, including providing refresher courses and micro-learning activities to enhance improvement.
The longer-term nature of capability uplift helps embed theoretical knowledge in practical experience. This means training is no longer a single point on the calendar but an ongoing learning pathway that continues to deliver value long after the initial learning has taken place.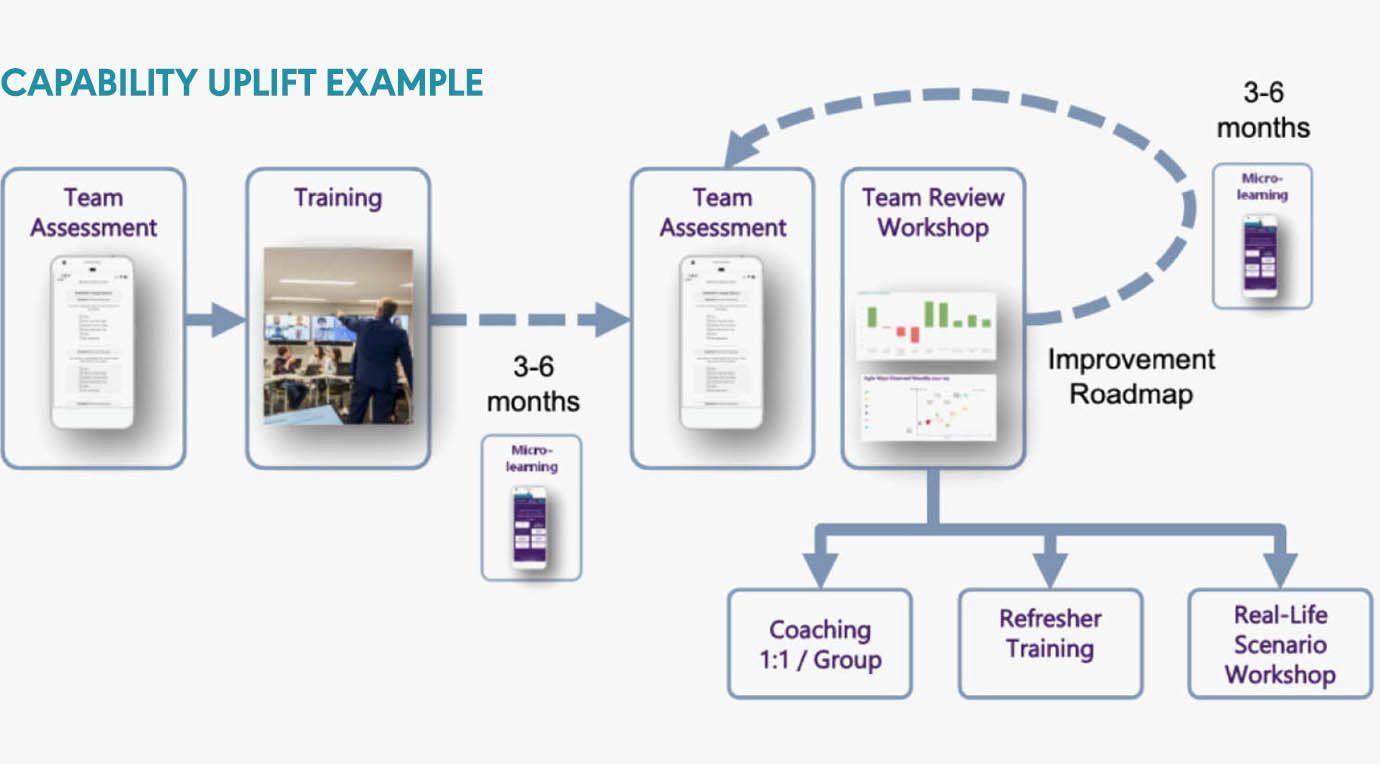 Not only does a capability uplift approach allow project practitioners to see their progress and give them focus and motivation, it gives the organisation opportunities to tailor people's abilities to fit project skill requirements and available roles – invaluable at a time when a competitive labour market makes finding the right people a difficult process.
Done correctly, capability uplift improves performance and reduces costs by increasing staff engagement and employee retention.
Effective career development
PwC's Future of Work report revealed that career development ranked in the top five of what workers value in an organisation. Furthermore, the report recognised that while executives see factors such as on-the-job learning and access to coaching and mentoring as "key attraction levers", these are "actually baseline expectations rather than differentiators". In short, if you're not offering training and career development, employees don't see a future at your organisation.
Effective career development therefore needs to encompass:
Training relevant to the role and targeted at outcomes
Experiences that embed the training
Organisational support, encouragement and investment
Opportunities to progress.
In practice, this means eschewing the traditional classroom model where you might send team members away on a course every few years and instead opt for student-centred learning, meeting the individual where they're likely to learn best: from multi-modal training delivered physically and virtually, to practical on-the-job learning, refresher training and coaching support, with check-ins and updates every quarter or six months.
The final leg of this journey is providing room for individuals to extend their abilities. Allowing them to grow in their role and then offering career progression with their next project, is a good strategy to show they have a future with the organisation long-term.
The project management talent shortage has forced organisations to reconsider the role of training and career development in their attraction and retention strategy. Instead of short-term courses, however, a longer-term capability uplift approach ensures improved performance and a more targeted approach to acquiring practical skills, which in turn reaffirms the organisation's investment in individual careers.
Looking to boost the capabilities of your delivery practitioners? PM-Partners works closely with you to deliver training and professional development that suits your staff and your organisation. Contact us or call 1300 70 13 14 to discuss your needs.