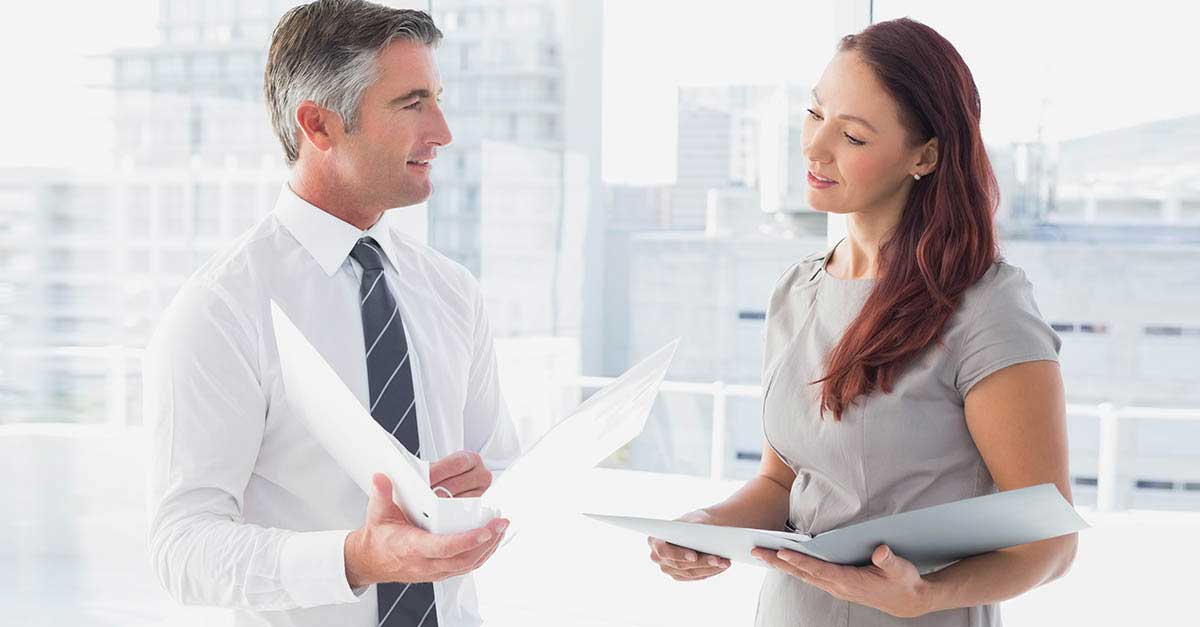 Rather than creating potential silos by enforcing an agile-only delivery approach, a hybrid PMO recognises the need for various delivery styles and gives delivery teams the option to choose the most appropriate approach for specific projects. Here's how to build your hybrid PMO.
There's no doubt that the continuing spread of Agile approaches/ methodologies in the workplace is a step in the right direction. After all, it's hard for executives to ignore research highlighting the significant boost to delivery speed and adaptability being realised by companies adopting Agile. However, for the majority of organisations, the concept of a purely 'Agile PMO' is flawed at best and downright damaging at worst.
The alternative – a hybrid PMO – is a far better solution that breaks down silos and synchronises your teams so they can always play to their strengths. Here's how to build your own hybrid PMO.
Why hybrid?
The hybrid model works so well simply because it doesn't confine itself to one delivery approach/methodology. Instead, it recognises the value in different delivery approaches – that both agile and waterfall have their strengths and their weaknesses. Whereas one methodology may be most convenient for a specific scenario, the other may be stronger for a different project. And sometimes, a combination of the two is best. For example, use of certain agile techniques can easily be applied to waterfall projects and achieve efficiency gains.
The bottom line is that hybrid does away with the antiquated notion that projects should only be conducted within an agile or waterfall environment, and instead embraces the power of both for their own particular purposes.
Waterfall versus agile
The overwhelming shift towards a more agile way of working – while positive overall – can and has created divisions within some organisations i.e. the agilists versus the traditionalists. While having a preference for one approach/methodology or the other isn't necessarily a bad thing, it does have the potential to create silos that can damage productivity and collaboration.
Another problem is that the agilists and the traditionalists typically speak different 'languages' – and if not managed, this can hamper communication. Whereas traditionalists might see their agile colleagues as unreliable operators who move too quickly, don't plan effectively and rarely do the required due diligence, agilists often see their traditional counterparts as dinosaurs who cause projects to stagnate over irrelevant minutiae.
The solution? Bringing the two together – rather than enabling silos – in a hybrid environment. But just how do you start transforming your PMO to a hybrid model? It begins with these key steps:
1. Recognise that the concept of an 'Agile PMO' might not be optimal
For most organisations, creating an agile-only PMO can be a flawed notion from the start. The result is an organisation where half the team buys in and works in agile mode while the other half prefer waterfall. This ends up creating a PMO that has to effectively deliver two portfolios for executives – slowing down even the smallest tasks.
What's required is a shift away from the siloed project management office to one that allows both agile and waterfall styles to coexist and ensures optimal delivery approaches are proactively selected based on specific criteria. The result is a hybrid PMO that acts as both 'translator' and 'enabler'.
2. Break down the silos
In any hybrid PMO, there must be agile veterans who understand how to eliminate the silos that have built up over time. Decision-makers need to hire people who can break down the walls while enabling collaboration between the different delivery approaches/ methodologies. They need to ensure there are consistent frameworks, controls and governance in place for both waterfall and agile.
The key here is to provide enough flexibility and responsiveness to support agile practices but enough structure to satisfy traditional methods, giving all project teams the tools and support they need to execute effectively.
3. Consult with the executive team
Understand the executive team's level of understanding and experience of agile ways of working and their appetite for different approaches.
It doesn't hurt to encourage senior leadership with a more traditional outlook, for example, to meet part way and become more agile in their thinking. Conversely, it does not hurt to point out the key risks if an agile-only approach is adopted.
4. Find a common language
There must also be agreeance on how reporting will be delivered up to executives in a way that's realistic for teams and satisfies leadership's requirements.
You don't want to send both an agile and waterfall report to senior management. Instead, ensure that all reporting rolls up into a single 'Enterprise Dashboard' without the need to teach the executive a new language, thereby slowing down progress and potentially missing project deadlines.
To ensure success on this front, your agile experts can help to translate necessary project information/metrics in a clear and concise way.
5. Adapt don't just adopt
Don't feel duty bound to simply adopt agile (or waterfall) methods – experience says that adapting methods to suit your environment works better than simply adopting.
Ensure the method types are agreed upfront (there are many types of both waterfall and agile methods) before adapting them to suit your organisation and its unique environment. Likewise, determine reporting metrics for each approach in advance. And make sure you have agreed criteria that can be used when selecting the execution approach for a project.
6. PMO leaders must delegate
Team leaders in a hybrid PMO need to master the fine art of delegation. Traditional approaches may have meant you had (perceived) control over every aspect of a project, but that typically creates bottlenecks and encourages micromanagement, which will not work well for agile teams.
So rather than handling those five individual tasks yourself, delegate them to different team members with the right skill. This gives PMO leaders greater strategic visibility, promotes higher morale and engagement, and helps a bottlenecked project flow freely under the autonomy of a self-organising team.
For more information on how your organisation can establish a PMO or transition to a hybrid model, contact the experts at PM-Partners or call us on 1300 70 13 14 today.