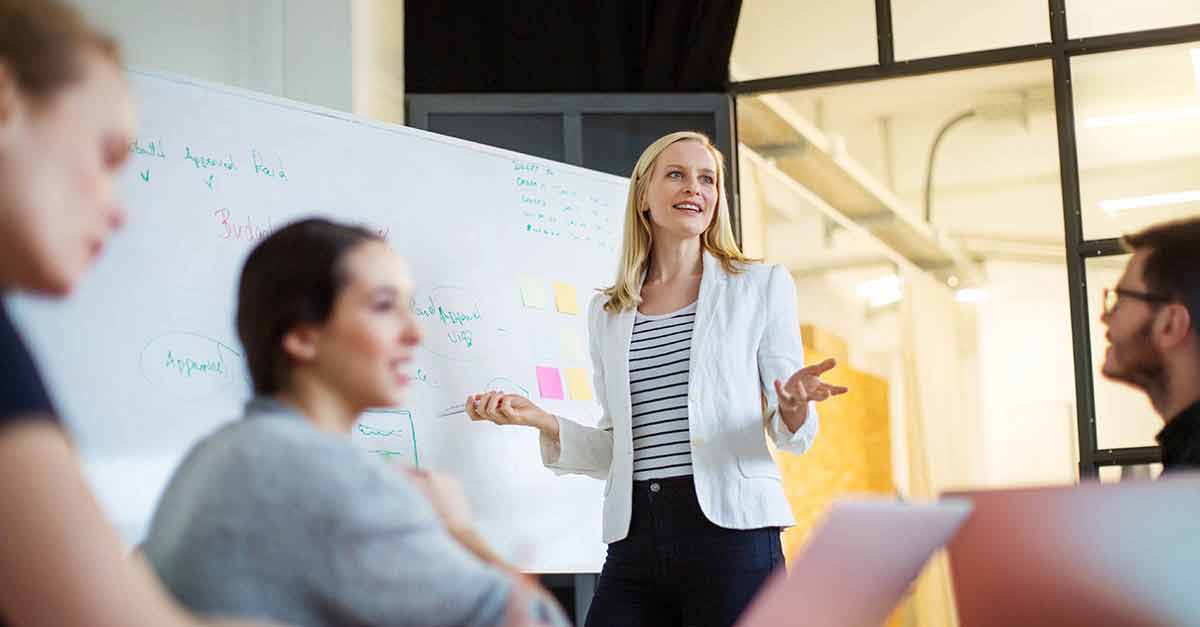 For many project-led or project-focused organisations, the project management office is synonymous with a centre of excellence (CoE). In reality, however, some organisations set up a standalone centre of excellence rather than having a full-service PMO, and some set up the CoE as a separate function to the PMO. Here we unravel what a CoE is and how you can benefit from one.
According to the AXELOS Portfolio, Programme and Project Offices (P3O®) Certification, the only globally recognised standard for project management offices (PMOs), the three functional groupings of a typical PMO are:
governance and portfolio management services,
delivery services, and
centre of excellence services.
Of these functional groupings, maintaining a centre of excellence is, perhaps, the least well-understood. This is in large part because the term 'centre of excellence' is commonly used across different sectors and in other disciplines, such as risk. Sometimes this function goes by other names, for instance capability centre or competency centre, when applied to specific areas of expertise such as the use of a particular software or methodology. The Lean-Agile Centre of Excellence (LACE) model is, for example, primarily concerned with the application of Lean and Agile practices.
In the P3O context, a centre of excellence (CoE) as a PMO functional grouping of services has a specific role and purpose, and affords many benefits for those organisations mature enough to start and maintain one.
What is a project centre of excellence?
A centre of excellence is, at its simplest, a function that defines best practice and supports project practitioners within the business to implement best practice and ensure consistency.
Its remit typically includes:
defining, maintaining and improving best practice for project processes, methods and tools (this is often contextual to the organisation and the industry in which it operates and often follows on from the development of a project management framework)
training and coaching staff in the agreed methods and processes
supporting tool use and overseeing consistency of use
enterprise risk and issue management support
supporting enterprise scheduling and other business methods/standards
leading project management, business analysis and change management practice in the organisation
championing continuous improvement and ensuring the organisation keeps up to date with relevant industry innovations.
Maintaining a project CoE is an active role; it is not just a matter of defining best practice and then policing the implementation of those best practice processes going forward. Organisations with a project CoE should allow the PMO to continually update and refine its support role in this regard.
The PMO's role in initiating a centre of excellence
It is rare that a nascent PMO adopts a centre of excellence at start up; it is far more common to see a mature PMO include one as part of its responsibilities. The reason for this is twofold: resourcing constraints, and time required to determine best practice in the context of the organisation.
Smaller organisations with just one or two people in a PMO role, generally divide the functional groupings defined by P3O across team members. Some CoE activities may fall to a team member but there will rarely be resources available for a dedicated centre. In larger and mid-sized organisations where there might be five or more team members in a PMO, we generally see a more formal uptake of the three P3O pillars, in which case a CoE might have specifically allocated resources.
A centre of excellence also takes time to develop. PMOs need to establish both their charter of services and responsibilities before defining best practice, making recommendations and guiding project teams. A well-functioning PMO knows it has a successful CoE if its project teams consistently come to it for advice and support on processes, practices, methods and tools.
Benefits of maintaining a centre of excellence
 According to the 2021 AIPM and KPMG Project Management Survey, of the respondents who had an established PMO in their organisation, 59 per cent used it as a 'centre of expertise', which helps to "contribute to the consistent success and business benefits of projects and programs".
The three key benefits of maintaining a centre of excellence are: consistency, efficiency, and effectiveness – in project delivery, tracking and reporting; relevant training aligned with the organisation's project processes and goals; and support for governance functions.
When clients come to us for help, it's often because their projects are failing or their PMO is ineffective. Once we review their situation and propose an improvement program, the next step is to apply a CoE model so they can deliver in a more predictable way, optimise their operations, and preserve value by reducing benefits loss. We know it's working when the cost of projects goes down and/or the value of project outcomes goes up, and we have better stakeholder engagement in the project and less staff turnover.
The next level is having the CoE support the project teams to apply best practice consistently, thus freeing the PMO to apply focus to only the issues that need the PMO's direct attention, also known as 'managing by exception'.
As its title would suggest, a centre of excellence needs experienced and mature people within it. The typical resource profile for a CoE, therefore, must contain people with good delivery experience if they are to be successful in providing advice to experienced practitioners. A CoE might also contain people with specialist skills along with experienced analysts, although the final make-up should always be defined based on the given organisations needs and strategic direction.
Maintaining a centre of excellence is a strong indication that the organisation is serious about identifying and implementing best practice. Of the three main PMO functions, establishing a project CoE is the area that will be of greatest benefit to mature project-led organisations and marks superior project management capability.
Learn more about how to optimise your project management office, enrol in PM-Partner's Portfolio, Programme and Project Offices (P3O®) course today, or contact us for more information on 1300 70 13 14.
P3O® is a registered trade mark of AXELOS Limited, used under permission of AXELOS Limited. All rights reserved.