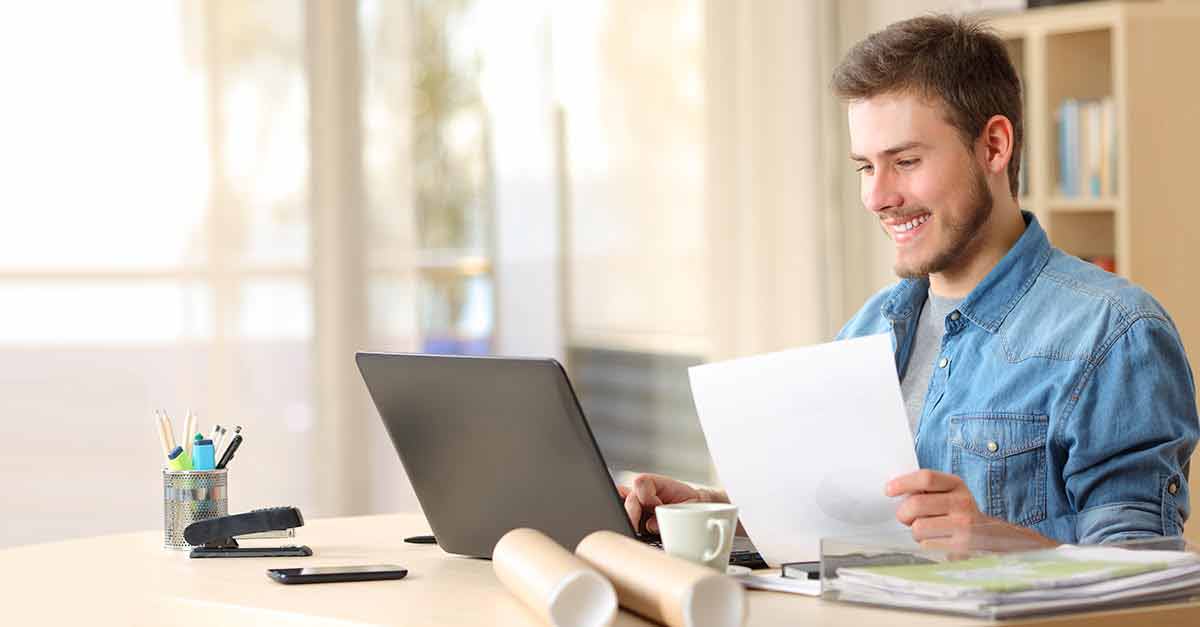 Developing an effective business case doesn't have to be a case of trial and error. Whatever the project, a strong business cases typically reflects a number of common characteristics. Here we share six key traits to bear in mind when building a business case to get your project over the line and achieve desired business results.
In generic terms, a business case is a recommendation to decision makers to take a particular course of action to the benefit of the organisation. It's not only a vehicle to secure initial funding but a tool to achieve intended outcomes and drive business results.
Given this, vague rationales and selectively presented data lacking in critical analysis – even if they somehow pass muster – will most likely lead to problems with implementation and the rate of return down the track.
In contrast, the following are all traits of a strong business case. Keep these in mind when building a business case to ensure it gets that tick of approval and helps your organisation gain maximum value from its investment.
Audience point of view
When building a business case it's vital to take into account the perspective of the audience it's addressing, in other words the reviewer/approver. You may think you have a solid rationale for the project but who are the people you need to convince? What are they concerned with?
Your business case needs to justify to them why this project should receive resourcing over other projects. And remember that what might appear compelling at a divisional/departmental level may not necessary reflect current strategic objectives.
It's also important to use the right language, tone and style.
Avoid: jargon, clichés, overly technical terms, and excessive detail – you don't want to bore or alienate the reviewer.
Embrace: plain business language, consistency, and formats your audience understands and can easily digest.
Honest and accurate
It's one thing having enthusiasm for your proposal but it needs to have integrity at a deeper level. This means it's important not to:
overinflate benefits
under-estimate costs
downplay risks, or
fudge timescales.
All the above will likely result in poor decision-making, delays, and potential project failure. Likewise, presenting only unrealistic alternatives ('straw men') may show the preferred option in a more favourable light, but to ensure it stands up it needs to be properly tested against reasonable, viable competitors.
When building a business case, all components should be accurately represented and based on the information to hand at that time. There's no room for hidden agendas. It's important to be transparent and realistic to enable decision-makers to reliably evaluate the business case on its merits.
Broadly considered
Before actually writing your business case it's vital to identify those stakeholders who carry the most influence and/or are most likely to be affected by decisions. While some may be business case reviewers/approvers, others could be customers, or teams who'll be doing the work, or those who will be most impacted by the change.
Talk to them and make them a part of the journey from day one. This approach will help to build buy-in and momentum for action, and hopefully turn them into active project advocates.
Engaging this group from the outset could also uncover other problems that could be addressed or potential opportunities that could be realised through the same project. Identifying additional savings or benefits will maximise the returns to your organisation by the proposed investment and could be the tipping point for business case approval.
Clear value
In order to convince decision-makers that your proposed project is worth the investment you're seeking, you need to clearly define and articulate its value. This means detailing both the hard (tangible) and soft (intangible) benefits.
Hard benefits – examples include increased sales revenue, lower labour costs, reduced hardware/software expenses.
These are generally the easiest to identify and quantify in measurable terms.
Soft benefits – examples include increased brand awareness, improved customer experience, greater productivity.
They often provide the most significant long-term rewards. It's therefore worth spending the time and effort on finding ways to provide demonstrable and measurable soft benefits, as it's these benefits that may help you get your business case approved.
When building a business case, it's also important to include dis-benefits. These are actual consequences of an activity perceived as negative by one or more stakeholders. For reviewers to make a truly informed decision, all outcomes need to be considered and valued as part of the investment appraisal.
Well supported
It doesn't matter how well you make a case for change unless you provide facts and supporting evidence that the project is a worthwhile proposition. A good business case substantiates any material that supports implementing the change and includes quantitative, accurate information on one-off project costs, on-going operational costs, and immediate and long-term benefits.
Given the long-term value that's often derived from soft benefits (as mentioned earlier) these should be translated into a financial figure where possible. Before you write your business case, identify a financial expert who can help quantify intangible benefits where required.
Having your data independently critiqued and validated by relevant SMEs such as a finance or risk representative adds weight when building your business case. Likewise, to further substantiate the information you're presenting, you will need to provide the assumptions on which your costs and benefits are based.
Dynamic
A final consideration is to ensure the business case is not just filed away once funding is secured. To help the organisation gain the most return from its investment it should be referenced in any approval process or change management discussions.
To this end regular updates are essential, for instance to reflect changing customer requirements, completing a project phase, an increase in the cost of goods, or market fluctuations. Ultimately, the business case drives the project – it must be complete and accurate so the best decisions for the organisation can be made.
To learn more about building a business case sign up for our one-day Developing an Effective Business Case course. Book online today or call one of our professional development consultants on 1300 70 13 14 to discuss your training needs in more detail.