How an Agile PMO and framework helped Bulletproof standardise their processes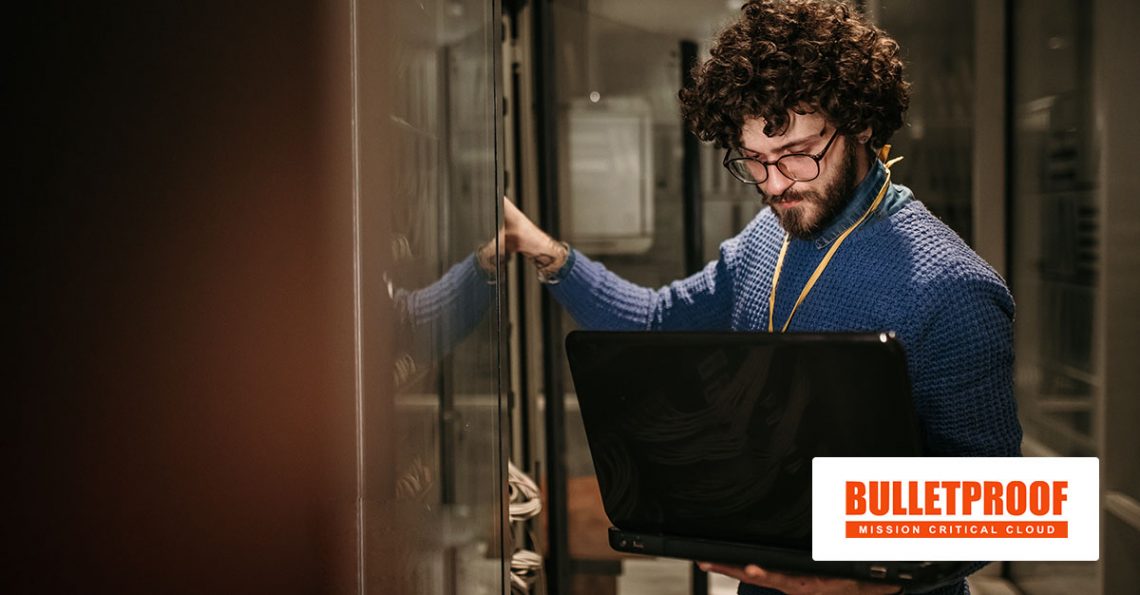 Despite a high degree of employee capability, Bulletproof's rapid growth meant they needed a review and recommendations of improvements of their project and portfolio management processes.
Here's how PM-Partners established an Agile PMO and flexible framework to help Bulletproof scale and meet their unique requirements
Highlights
Bulletproof expanded beyond its ability to scale its project and portfolio management processes.
PM-Partners conducted a thorough review, held an insightful workshop and delivered a flexible framework that adhered to Bulletproof's unique 'way of working'.
Bulletproof were able to mitigate previous cost overruns, improve their standardised processes for delivering projects, and more.
Customer background
Bulletproof is a leading end-to-end cloud services provider across Australia and New Zealand, providing solutions such as Amazon Web Services (AWS), Azure, VMWare Hosting, and Hybrid Cloud, including DevOps and Agile implementation.
The challenge
After a period of rapid growth, senior management recognised the need to review and improve the team's project and portfolio management processes to enable them to scale up as required. PM-Partners was brought on board to assess and provide recommendations for improved approaches based on both agile thinking and traditional project management methods.
How PM-Partners helped
To meet this challenge PM-Partners took a two-fold approach. First, they set up a high-level design workshop. Then, they conducted a series of interviews with key stakeholders and team members from across various departments: product development, internal projects, service delivery, leadership, and support.
The workshop allowed stakeholders to provide insight on their way of working, from both a 'thinking' and process perspective. An impact assessment then factored in profitability, risk of brand damage, and potential impact to customers.
Based on this holistic assessment, the following issues were detected:
No end-to-end visibility of work currently in the pipeline and undertaken.
Inconsistency in processes across different areas (product management, project management, and service delivery).
Benefits unknown for internal project investments.
With these issues in mind and the objective of creating speed-to-market visibility, PM-Partners established an Agile PMO and built a flexible, scalable framework that accommodated Bulletproof's specific requirements. This framework was applied to new product developments and client engagements. PMO objectives were agreed and measurements for success documented and applied.
Change management was a critical component to the success of this strategy. PM-Partners developed a change management and implementation plan, and identified a 'change champion' to drive and embed the framework into Bulletproof's 'way of working'.
Outcomes delivered
PM-Partners provided an actionable report that identified key issues and prioritised the following recommendations:
Establish a Kanban portfolio board to enable visibility of work and progress.
Establish a common product and a flexible project management framework that caters for small and larger 'activities' and supports both agile and traditional project management.
Introduce lean business cases so Bulletproof can track and measure ROI of their project and product investments.
These recommendations were then implemented with PM-Partners' support.
The Agile PMO and framework established for Bulletproof led to a number of positive impacts for the business. It has allowed for mitigation of previous cost overruns, strong resource management and has given Bulletproof a consistent way of working, with improved standardised processes for delivering external client and internal projects.
To find out more about improving your organisation's project management capability contact us on 1300 70 13 14 today.
CLIENT

Bulletproof

WE DID

Change management, PMO services, Frameworks and methodologies, Framework and methodologies, Agile PMO

CATEGORY

We deliver for you