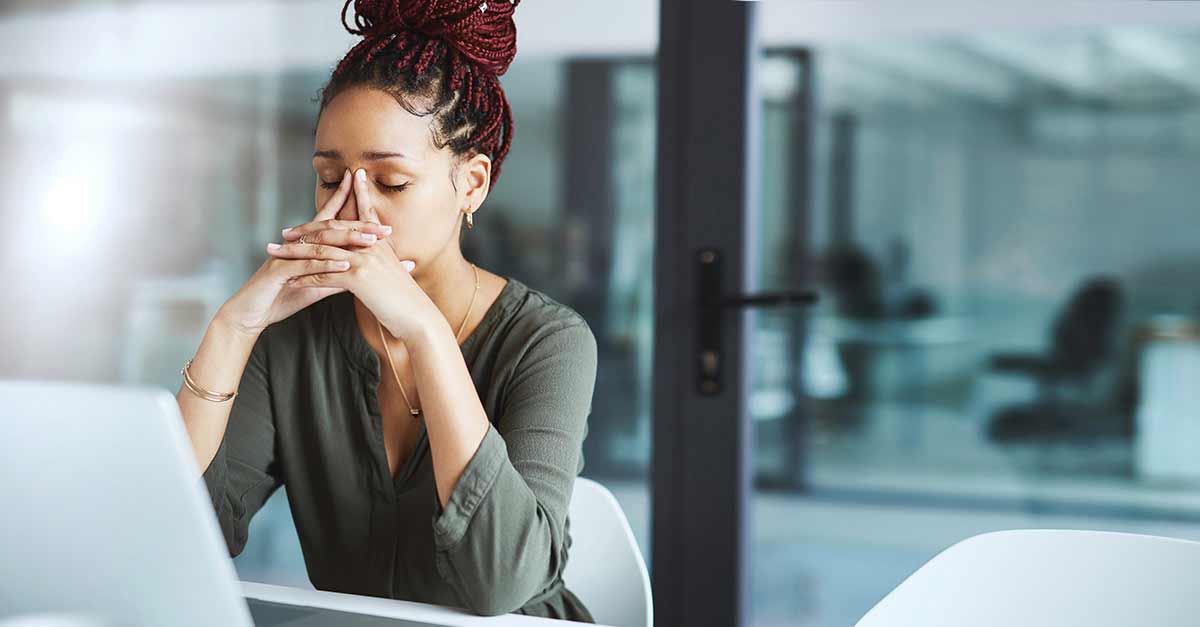 Agility and adaptability have always been a savvy project manager's best friend. And after a year in which the coronavirus pandemic decimated many best-laid plans, flexibility and the ability to create and sustain value in a challenging environment is vital. This is where change management comes in.
'Stop. We have another new priority.' Sound familiar? If 2020 taught project managers anything, it's that the project roadmap may need to be drawn in pencil – reviewed and re-prioritised – and not inked in with certainty.
Problem is, when the roadmap is sketched out, amended, updated and extended due to a recent coronavirus-related announcement, the paper it's drawn on starts to wear out. Worse, your people, spinning from one priority to the next, also begin to wear out, the threat of burnout building with every fresh pivot.
It might be a passing cynical comment on Zoom or in the corridor. Or maybe it's an increasing personal leave day count that sets alarm bells ringing – or even extended working hours by some of your team, as they struggle to get through jammed-up to-do lists.
In one study, 27 per cent of surveyed project managers identified "leading change in the organisation" as a key area for improvement. (2020 AIPM/KPMG Project Management Survey)
Yet change fatigue – a general sense of apathy or passive resignation towards organisational changes (Forbes, 2020) – is often a key blocker. And it's never been more prevalent than during the coronavirus crisis.
Following a year of unprecedented upheaval, it's more important than ever to accept that we can't control everything, that we exist in an unpredictable environment. But our resilience has taken a hit, and our appetite for more change is at an all-time low.
According to research specialists Gartner, the amount of change employees can deal with without becoming fatigued is about half of what it was in 2019.
"Employees' ability to absorb change has plummeted precisely at the time when more organisations need change to reset,"
Jessica Knight, Vice President, Gartner
So how can project managers insulate their teams against change apathy?
Heading off burnout
First, you need to be able to spot the warning signs of resistance. Sometimes they're obvious – rising absences, louder complaints. But it's the less recognisable traits that, left unchecked, may lead to burnout. Presenteeism, for instance, where team members, anxious to be seen to be effective are actually the opposite because they're clocking up so many hours. Silence, too, from some teams, when in healthier times there'd be noisy communication and collaboration.
Burnout can take a variety of forms. One team member may flame out as too much change starts to take a toll, while another may see their resilience slowly, almost imperceptibly decline. Watchfulness is key.
Elise Olding, an organisational change expert at Gartner, says that checking for healthy bodies and minds starts with project managers themselves. By doing so, Olding reasons, they'll be better placed to build team meetings around personal check-ins: on how people are feeling, on what they've done for themselves.
"It starts to put the radar on the importance of taking care of ourselves."
Elise Olding, Organisational Change Expert, Gartner
Recognise to react
Putting the topic of burnout front and centre is key – we need to set clear work and home boundaries for our people and even re-assess deadlines in order to balance team wellbeing.
Dr Shari Read specialises in human-centred transformation at Queensland University of Technology. She believes there's much to unpack at the root causes of change fatigue. For example, what are people actually resisting? And what sort of support can we give during periods of constant change?
"It is essential that we accept that change is happening – there are so many reasons that things can't go 'back'," Dr Read tells us, "but before we find a 'new normal', we find ourselves in a period of transition and liminality – a nowhere kind of place. So rather than countering resistance to further change we need to look at how we adapt to this new environment of constant change."
One example of this is that it may not be so much the steps you take but the timing of them. Change sponsors need to be actively involved early in projects and change management needs to be integral from project initiation.
Building trust
Making change open-sourced can help to build trust in the process. By giving everyone a stake rather than filtering messages through from senior leadership, your team will more readily believe that you have their best interests front of mind. They'll be able to track promises from their suggestion through to delivery.
"Trust needs to be demonstrated and earned through direct and explicit actions, like authentic conversations and transparent communication," Dr Read says. "Without trust a leader has no way of influencing people to follow them, they will question your sense of direction, your judgment and your fairness. And if no-one is following, you aren't really a leader. Start with developing self-awareness. Particularly in understanding how other people perceive you."
Meanwhile, team cohesion can provide the solidarity needed to ride out change fatigue. It can give a sense of shared commitment and accountability for a set of common aims.
Key to this, Dr Read says, is learning to really listen. "Most people listen to respond but when you listen to understand and the other person feels heard and not judged, they are more likely to feel they can trust you."
Trust and team cohesion are especially significant given the virtually dispersed nature of so many project, product and delivery teams in the immediate aftermath of the coronavirus pandemic.
Your team will respond more positively to change – even if they don't necessarily agree with it – if they understand where it's coming from and why it needs to happen. Openness, clarity and honest consideration of personal circumstances are the foundations upon which successful change management can be built.
To discover more about successfully selling in change to your project teams, contact the experts at PM-Partners or call us on 1300 70 13 14 today.