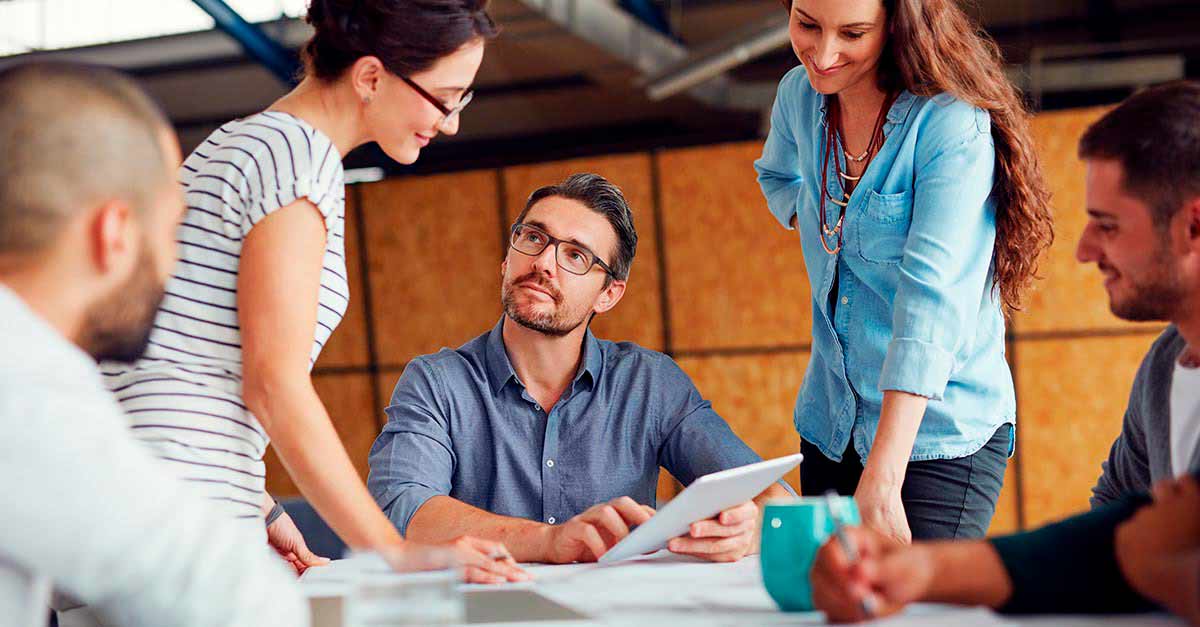 While organisations acknowledge the importance of culture to business success, it's often ignored as an enabler of change. Here Senior Consultant Salleh Anuar discusses why and how culture should take the lead in your next transformation effort.
Organisations are now experiencing greater pressure to transform and adopt new digital ways of working to remain relevant and ahead of their competitors. COVID, of course, has only served to exacerbate the situation. Unfortunately, in their haste to overhaul operating models and develop new systems, many leaders are failing to address a key lever in driving change: organisational culture.
Research shows that putting culture front and centre in our transformation efforts is integral to success. Here we consider the role culture plays in change, and how we can leverage culture to achieve the outcomes we want.
The role of culture in a change initiative
Culture is essentially what people do and how they do it. It should embody the mission and values of an organisation and shape the attitudes and behaviours of its employees. In companies in similar industries, culture is often the most critical differentiator.
Most of us would have come across business management guru Peter Drucker's quote: "Culture eats strategy for breakfast". This implies that the effectiveness of any change strategy is determined by the culture of your organisation.
Even the most well thought out change plans will fail if the people tasked with implementing the strategy are not aligned with and in support of the change, or at worse, apathetic about their organisation's success.
Perceptions of culture's role vs. reality
In theory, research shows that most senior leaders would agree with Peter Drucker's perception of culture and its role in change. In practice, however, it's a different story.
According to a survey by the Katzenbach Center, 84 per cent of respondents said their organisation's culture was critical to business success – and 60 per cent saw it as more critical than strategy or operating model. Despite this, culture doesn't seem to be a priority when companies are trying to drive change. Among those whose companies failed to adopt and sustain change, 76 per cent said executives didn't take account of the existing company culture when designing the transformation effort.
Culture as an enabler of change remains largely underutilised. When leaders are drawing up their transformation strategies little to no consideration is given to harnessing cultural support or overcoming cultural resistance by shifting mindsets, beliefs and behaviours.
Why culture is often overlooked
So why is it that leaders fail to address culture when planning change despite knowing the importance of it? Common reasons we hear – and the implicit beliefs behind them, include: "Culture is difficult to deal with because dealing with people is difficult," "What is not seen and measured is best ignored" and "Best to avoid an area of work if we have no knowledge or experience of it".
A narrative starts to form among some leaders that nothing can be done about the people aspect of change – COVID and the work-from-home shift has further widened this disconnect. Instead, leaders focus their attention on the structure and process side and hope that with a few token gestures the human-side of change will take care of itself: that culture will bend and flex and people will just accept and absorb their 'new ways of working'.
If your organisation is in the process of driving change, take a look at its change strategy. How are the leaders intending to gain buy-in of their change initiatives: a single town hall announcement or an email from the CEO announcing the changes? What then is the likelihood of success?
Tapping into culture to lead change
 It's clear that making culture more of a priority when planning transformation initiatives will only give change programs a greater chance of success. But if like many others you've consigned the people and culture component to the 'too hard' basket, where do you start?
Drawing on our experience journeying with clients, we've identified three critical steps with the potential to harness culture to create a 'movement' for change.
Step 1: Mapping current culture
It's critical to map the existing culture and identify its strengths, weaknesses and areas of opportunity. This should include more than just a SWOT analysis, however. It's also important to map key influencers or change advocates within the organisation. Who can you subsequently tap into to help motivate others and drive momentum? Having a peer communicate the benefits of change and how a new way of doing things connects to broader goals is often more effective and helps to seed and embed new behaviours.
Step 2: Reviewing strategies against culture
Having mapped your existing culture, you need to consider which aspects are aligned to the change and will support it. What positive culture attributes can the change draw upon as a source of energy to give your change initiative momentum? For instance, employee pride, emotional commitment? Likewise, can you identify how/where the organisation needs to change and any blockers that will need to be removed? At times, capabilities must be built in order to ensure the successful implementation of the change initiatives.
Step 3: Ensuring change sustainability
This third step is about identifying cultural levers beyond just artifacts. This is critical to reinforce and sustain the change that has been implemented. Typically this involves setting and incentivising a number of key behavioural change goals to demonstrate to employees what you want them to do differently. This may include refining the performance management framework to reinforce new attitudes and ways of working.
Of course, these are just summaries. Each step requires careful and diligent work done by the right people in order to develop the change management strategies to support the overall transformation effort.
Leaders who actively strategise and work on the organisation's culture as a lever for change are far more likely to succeed than those who continue to stick their head in the sand. Now is the time for leaders to place culture at the heart of any change strategy, particularly as the need and speed of change accelerates.
Find out more about getting advisory support for driving change and building capabilities across your team/s to help them deal with change in the workplace. Contact the experts at PM-Partners, or call 1300 70 13 14 today.