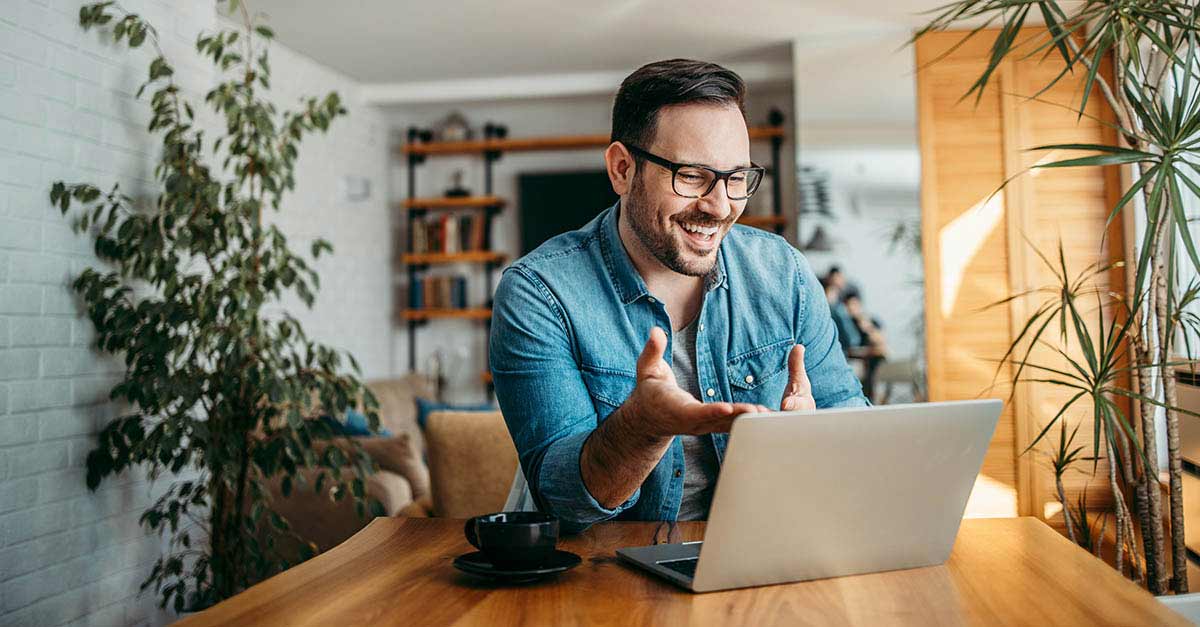 With the latest COVID outbreak in NSW forcing project managers back to a remote-only work environment, it's a perfect time to review what works and what doesn't when managing projects from home.
For many project managers, running teams remotely is still a pretty alien concept. Others, meanwhile, embraced the global shift to workplace flexibility and the work/life balance this typically brings, long before COVID reared its head.
But whichever camp you belong to, there's no denying the challenges involved when your team members and business stakeholders are scattered – and never more so than when this shift is unexpected.
As the latest COVID-outbreaks in both Victoria and NSW have shown, we are now in a state of unpredictability and flux moving from hybrid face-to-face and remote office days, to sudden lockdowns that force us back into working remotely full-time. The added responsibility of supervising home schooling in some cases, adds a further burden to productivity.
Based on our own experiences and feedback from clients – particularly managing the COVID-shift last year – we share some of the most effective ways to keep everyone informed, engaged and working towards the right outcomes when delivering projects from home.
1. Set clear, manageable expectations
When teams are still new to remote working you should expect some drop in productivity so it's important to be flexible and realistic. At the same time, be clear what the goals and expectations are to help team members stay focused. They need to know what they're accountable for and when, but have the autonomy to achieve those outcomes in a way that works best for them. Instead of micromanaging, trust they will deliver because the lived experience and data around remote working says they will.
Being realistic is especially critical if dealing with a sudden, unplanned move to home working. If you're mid-way through a project and the sponsor wants it to continue, you'll need to reconsider what can be achieved over the projected time period and how. This involves reviewing resources, planning out a strategy for completion and providing confidence on how it will be achieved (or even whether it can be achieved).
2. Hold regular check-ins
To counter the physical divide, it's good advice to increase the number of connection points and make team meetings shorter and more frequent – this helps with morale and motivation and ensures everyone is kept informed. Scrum practitioners would already be advocates of this approach, so take their lead and try a daily standup where you just ask a few open-ended questions, such as:
What did you do yesterday?
What are you working on today?
Anything blocking you?
One-on-ones are equally important, especially when adjusting to remote work and/or in a time of stress when your team may need more clarity and structure. A regular call is typically better than email but find out how each team member prefers to communicate – everyone's different.
The same also goes for business stakeholders too, as it's vital to stay across their needs and concerns to guide your project decisions. To ask someone how their day is going at the beginning of a call helps with setting a relational tone for the meeting.
3. Find the right tools
While the value of human interactions can't be underestimated, having the right technology in place can make remote working easier and more productive. For instance, a digital project set-up that leverages tools like Microsoft Teams, Jira and other collaborative tools means everyday work as a unified project team has already been established – no matter where people are working from.
It's a good idea to set up a 'communication charter' that covers meetings and tools to use, such as:
Trello boards or Microsoft Teams Planner to track activities
Zoom or Microsoft Teams for videoconferencing
Microsoft Teams or Slack for chat
Innovative cloud products like Miro for whiteboarding, as well as team planning and progress tracking.
Make sure everyone has the training they need and that processes are clear. And be open to trying new methods and technologies to engage and collaborate with team members and stakeholders more effectively.
4. Focus on transparency
Without face-to-face contact it's more crucial than ever to have a common vision and to share plans, especially if, like many project managers, you're adapting to pivots and changes in business strategy.
Have a central repository for key project documentation, files and resources – better yet, ask your team what shared resources they need most. Keep all team members up to date with news and information. This includes what's happening in other teams, as well as what their colleagues are working on and what the priorities are – and take every opportunity to celebrate wins. To perform effectively and stay motivated, they need to know what's going on, what's next, and how they fit into the bigger picture.
5. Be genuinely empathetic
Of course your team needs to feel supported, so it's important to ask them what they need from you in order to deliver on their responsibilities. This could be anything from equipment to make their work-from-home set up more ergonomic, an adjustment to deadlines, or the right training and guidelines to help them work more independently. If the struggle is with productivity and focus, then have a think about ways that could help them set priorities and have regular breaks, or shift their load where required.
There are obviously personal factors to consider too, especially if COVID-stressors are at play. Show compassion and use one-on-ones to find out how each team member is faring on a mental and emotional level. This doesn't mean you need to pry; one simple tactic is to ask them to rate how they're feeling from one to 10 so you know when you might need to step in and offer to take some pressure off. On this front, it's useful to have at least one other person they can go to for additional support, ideally someone outside of their team. They can be a real advocate and can help facilitate difficult conversations.
6. Take time to reflect
You should obviously be taking stock of how things are progressing through the course of a project and fine-tuning as necessary. But a retrospective at the end of a large task or project is particularly important to highlight where improvements could be made, especially for those who are adjusting to a new way of working.
Ask your team open-ended questions such as:
What went well during this project?
What didn't go so well?
What could have been improved?
How well did your deliverables reflect your strengths?
How can we improve communication?
What roadblocks/challenges did you experience?
How do you feel about the tools and technologies we're using?
How can we make things smoother next time?
For any large initiatives, it's also well worth considering an independent post-implementation review. This will draw out invaluable lessons and insights that can be shared and applied across the organisation to help boost project success in the future.
Regardless of whether remote working represents a temporary or permanent shift for you, success in this environment as a project manager depends on adaptability. One of your core objectives is to keep all stakeholders aligned with the project objectives and to improve your team's effectiveness, which means understanding how everyone works, being self-aware and being receptive (and willing) to change what isn't working. To this end, take the time to assess and revise how you and your team are doing, and tailor your strategy according to what works best.
To find out more about adapting to different ways of working and improving your team's effectiveness, contact the experts at PM-Partners, or call us on 1300 70 13 14 today.