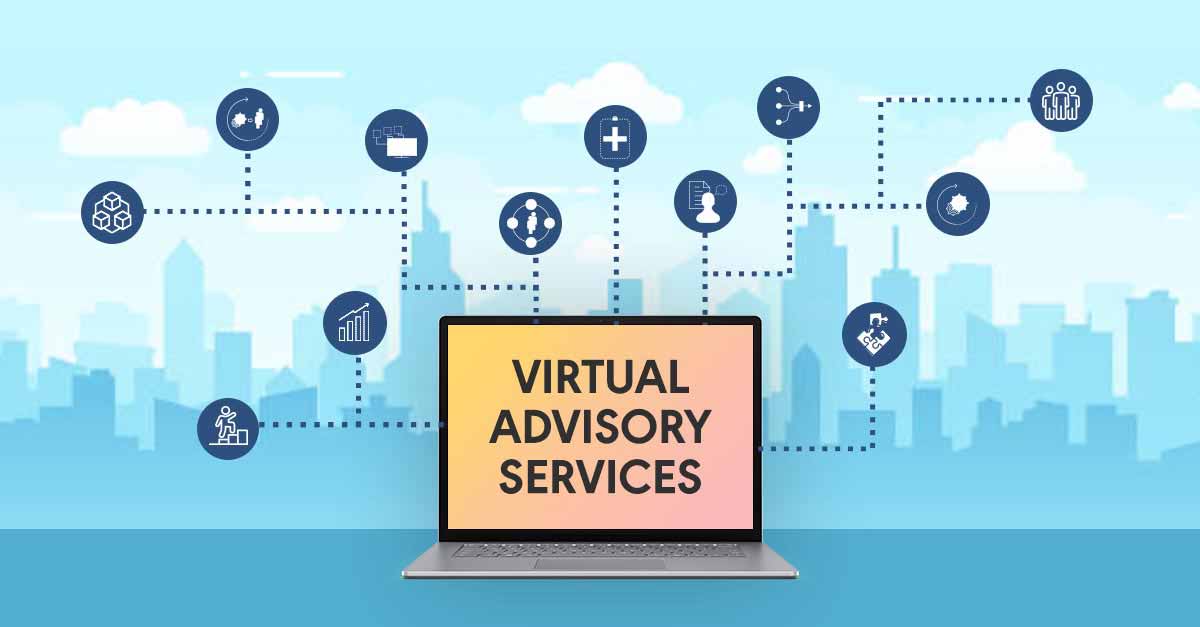 Navigating the COVID crisis has required organisations across the globe to re-imagine their future, often at lightning speed. Rethinking how we deliver our expertise to clients, including offering our advisory services virtually, is part of PM-Partners' efforts to help you leverage opportunities and stay one step ahead.
The past year and a half has seen unprecedented change and disruption across every sector. The economy itself has transformed in ways that nobody could have anticipated at the end of 2019.
Entire industries have been disrupted. Business leaders have accelerated their digital transformations. The ways in which employees and customers interact with organisations has completely and irrevocably changed. We are, undoubtedly, a far cry from normalcy.
So, with the threat of COVID-19 likely to remain for at least the foreseeable future, what can organisations do right now to deal with this unpredictability and come out the other side a more efficient and profitable unit?
The fastest responders reap the greatest rewards
As with any dramatic change, organisations that are able to quickly respond, pivot their operating model and alter how their products and services are delivered are the ones that emerge the strongest – and this is certainly true during the Coronavirus crisis.
Just think about some of the most iconic companies around today: Microsoft, Apple, Netflix, Airbnb. All have strong reputations for being disruptive in nature, with each one demonstrably deploying these adaptive approaches to pivot their businesses during previous economic crises. Companies that demonstrate these characteristics, like these past examples, are likely to be the ones that emerge from the COVID crisis fitter and stronger than ever.
Now is the time to consider how your organisation can do the same. Now is the time to embrace the disruptor mentality. Now is the time to look to alternative strategies, such as leveraging the power of agility, technology and the virtual world, approaches that can not only protect you now, but potentially set you up for greater profits into the future. It is certainly not the time to take a wait-and-see approach – lest your projects, programs and portfolios sit dormant until they are no longer relevant. Do so and you'll be watching your competitors use this as an opportunity to reinvent, reprioritise and pursue a relentless approach to delivering their customers real value.
How PM-Partners is taking change management to the virtual realm
What do people want during times of great uncertainty? An experienced and safe pair of hands – particularly for organisations that need to placate clients and customers to ensure their bottom line remains stable.
Recognising that experience can make all the difference between success and failure, PM-Partners decided to take the leap and make our biggest pivot yet. All of our tried-and-tested training, delivery and advisory services are now offered virtually, on-site or a combination of both – depending on what is most appropriate and safe for our clients (and as COVID restrictions dictate). These changes were part of a holistic revision of how we can provide the best possible services to organisations.
Our training capabilities, for example, went through a similar pivot to virtual instructor-led training, and over the past year or so many of our clients have taken advantage of the exciting opportunities to upskill their employees during the COVID-19 disruption. In our advisory space, all of our consultants have been selected based on their deep understanding and expertise in managing complex projects and programs. These invariably involve the management of uncertainty and risk, along with knowing when, where and how to leverage agile ways of working to respond to change. The past 18 months have shown just how valuable these skills really are.
Virtual advisory services during COVID-19
The advisory services you can take advantage of virtually include our entire portfolio of services and solutions:
To ensure PM-Partners continues to provide excellent value to all our clientele, we have also trained our consultants in a range of best-practice technologies so we can meet virtually, collaborate and share information seamlessly. These technologies include but are not limited to:
While we have demonstrable experience and understanding of which programs are most fit-for-purpose according to the services required, we are also flexible and will adapt to your needs. We are focused on connecting with our customers and facilitating every step as efficiently and collaboratively as possible. So you can rest, assured that our consultants will take a pragmatic approach to which tools we use, and we will work in partnership with you to create the best possible working environment and ensure we work within the parameters of your security protocols and procedures.
Connecting despite COVID-19
Being able to deliver our services virtually has allowed us to connect with so many more stakeholders than we ever thought possible, and it's adding instrumental value to our efforts and outputs.
Distance is no longer a barrier to making connections and helping organisations achieve great results. And if the past 18 months or so have demonstrated anything, it's that maintaining a collaborative approach today will ensure you survive this crisis and emerge stronger, fitter and leaner on the other side as a result.
To find out more about how our expert project management consultants can help you emerge even stronger post-pandemic, contact the experts at PM-Partners or call 1300 70 13 14 today.