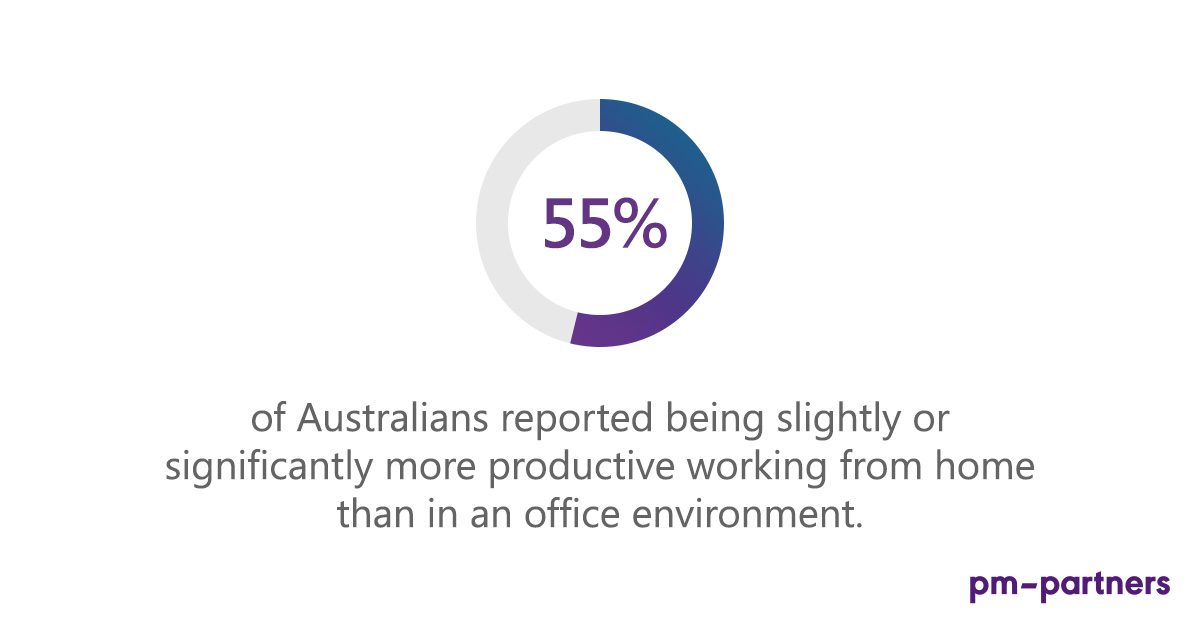 We are living in the new 'virtual' norm: virtual conferencing, virtual meetings, virtual happy hours. Even our children are virtual learning at the dining room table.
Well before the current coronavirus pandemic, Australian employers were encouraging their teams to take a flexible approach to their work – for the benefit of staff wellbeing, as well as greater productivity and an increased bottom line.
More than two-thirds (68%) of employers already allowed remote working before COVID-19 dramatically altered our workforce, and now millions of people around the world are participating in the largest working-from-home experiment of all time.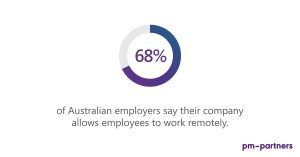 Yes, there will be challenges, such as social isolation, the need to invest in new technology to enable long-term remote working, and a mindset shift from business leadership. But it's also the ideal opportunity to grow as an organisation. Why not use this time to gain new accreditations and upskill your team? It can help you remain competitive and ensure business resilience – all within the comfort of your own home.
PIVOTING THE LEARNING MINDSET
If you've never previously considered virtual training for your people, now is the time to conduct your due diligence. After all, alternative ways of working should never be to the exclusion of opportunities for growth.
The good news is that remote, distance or virtual training are nothing new. The technology has been available, tested and used by a significant portion of the population for years prior to COVID-19. And while it's not our mainstream approach, virtual training has always been an integral part of the PM-Partners strategy.
It's time to flip our resentment of self-isolation and embrace it as a great catalyst for change! For PM-Partners, this is something we exude in our day-to-day operations. From our previous norm of 100 face-to-face workshops every month, we have now pivoted to virtual (live) training in addition to our online offerings.
WHAT DO WE MEAN BY VIRTUAL (CLASSROOM) TRAINING?
It's important to understand the terminology around virtual learning. People talk about everything from digital training and e-learning to webinars, remote learning, distance education and even virtual instructional-led training.
When we refer to our virtual (classroom) training, we mean exactly that: we deliver live training (not pre-recorded) with an educator to wherever you are in the world in real-time. This is also known as virtual instructor-led training (VILT). Our trainers are based in actual classrooms complete with training and AV equipment.
In addition, we offer a variety of online (e-learning) courses for those who want to learn at their own pace and in their own time. It's a flexible and convenient way to get certified in everything from AgilePM® to ITIL® to PRINCE2 Agile®.
ADAPTING TO A CHALLENGING ENVIRONMENT
Like any drastic and rapid change, our virtual training project has not been without its stumbling blocks. Yes, we've heard cries of everything from "I can't see you!" and "Shut everything else down!" to "Is that your son?" Distractions do indeed come in all shapes and sizes!
We have learnt from these challenges and adapted our approach to ensure you can achieve learning outcomes and engagement at pace. It's been a dedicated team approach by committed and passionate individuals. Every one of us is focused on planning, practice and preparation, and recognising that successful virtual training is not just about replicating physical training.
We believe we have found the ideal balance between offering quality virtual training and doing so in a time-constrained environment. Our virtual training is brought to you by accredited and experienced trainers based on our market-leading materials and content, and it incorporates a modular approach with more frequent activities, visual engagement, appropriate pace and relevant dynamic learning to add value.
WHAT CAN I EXPECT FROM VIRTUAL CLASSROOM TRAINING?
There's no one-size-fits-all approach to training. Everyone learns differently – whether the mode is face-to-face, online or in a virtual classroom. Our goal is to ensure virtual training is enjoyable, interactive, rewarding and even fun.
Your virtual classroom trainer has access to a variety of tools to guarantee effective communication and learning, both individually and as a group, including:
●       How webcams are viewed.
●       Screen sharing to display a document, presentation or other training content.
●       Changing the view to make an attendee the presenter.
●       Conducting polls and tests.
●       Uploading materials.
Collaboration, interactivity and participation are essential to effective e-learning. Options for the virtual classroom include the ability to:
●       Raise and submit questions/comments to the trainer or other attendees via the chat panel.
●       Raise your hand to ask a question or comment.
●       Use drawing tools to draw on the shared screen visible to all attendees.
●       Participate in 'breakout' rooms for activities/small group discussions.
●       Jamboard (digital whiteboard) sessions.
The new age of learning is here, and virtual classroom training is the best way to upskill from the comfort of your own home – have you booked a session yet?
View our virtual training courses or contact us about how you can leverage the digital world to stay ahead of the competition.