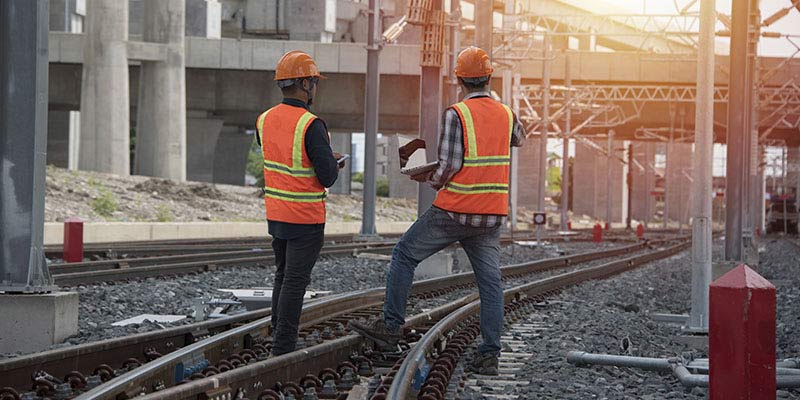 The New South Wales Government is splashing cash on infrastructure in the hopes of stimulating the economy and increasing the number of skilled workers right across the State. New jobs, wider skill sets and a more diverse workforce are at the heart of their ambitions. However, as of 2019, only 53% of all project management vacancies were filled. That means a significant portion of infrastructure projects aren't being adequately managed, which will be made even tougher with the State government's push for more job creation.
Project Management in Construction. NSW's $90b opportunity.
So, what's really going on within the rigid Infrastructure Skills Legacy Program (ISLP)?
Effective 1 July 2020, the ISLP will focus on skills, training and diversity in construction. It's part of the NSW Government's 10-point action plan, which is also reviewing risk allocation, procurement methods, bidding costs and much more.
What is most significant about the ISLP is its lofty goals for major construction projects worth over $100 million. Here are some of the key targets and what they mean for organisations in the sector:
A new 'learning' workforce
Major construction jobs will need to ensure 20% of their total project workforce is made up of 'learning workers'. These learning workers may be defined as trainees or other employees who need to update their current qualifications in order to meet the needs of the infrastructure project.
Greater focus on trade apprentices
Another 20% of all trade positions on a project must be made up of apprentices. This will increase the amount of opportunities for apprentices on large job sites, while paving the way for a future of skilled construction workers for decades to come.
Doubling the participation of women
Greater gender diversity is also an important bullet point of the ISLP. The program expects to double the current 1% figure to 2% women in trade-related roles.
Youth is also a key concern, with hopes these changes will increase the number of people aged under 25 to 8% of the total project workforce.
What are the implications of these targets?
While these are indeed positive ambitions and necessary to futureproof the construction sector, there are a number of implications that decision-makers will need to address. These include:
The ISLP will undoubtedly create more administrative work for learning and development (L&D) which will fall to the HR department.
Project costs may rise as there will be enforced downtime when training is undertaken. This may also lead to less-effective on-site workers who are learning on the job and require mentoring.
Determining which individuals – or entire teams – should be used to meet the ISLP quotas could be time-consuming and expensive.
As these targets are for the entire life cycle of a project, constant monitoring and management will be needed to ensure training is carried out effectively.
Invest in training
The headline of the ISLP is that it will create jobs. However, as of 2019, just over half of all project management vacancies were actually filled, meaning a significant portion of infrastructure projects aren't being adequately managed.
NSW is investing billions of dollars into infrastructure over the next 12 months, and while key for economic recovery in the wake of COVID-19, decision-makers will need reinvest in their own people in order to meet these new requirements.
The good news is that there are government rebates available for organisations who invest in training. The funding will cover some of the training costs as well as provide compensation, as the company will need to sacrifice some of its man-hours in order to support staff who are training.
Construction needs more project managers
Whether it's onboarding new staff to meet the ISLP quota, or managing workers who are undergoing on-the-job training, major projects need good PMs now more than ever.
Giving your people the opportunity to gain a nationally recognised qualification in project management shows that your organisation views the expansion of PM disciplines and capability across the business as a priority.
Many organisations are unaware that a Certificate IV in Project Management BSB41515 is a traineeship and contributes towards compliance of the mandate
Over 12 months, participants will learn the principles of project management, join in on high-impact workshops, form their own project teams, check in via webinars, and develop the skill set they need to take your projects to the next level.
Related Courses
PM-Partners can deliver these courses on-site (in person or virtually) or in one of our training facilities.
Project Management Fundamentals
Project Management in Practice
The related courses can be taken separately or they can be added to your certification.