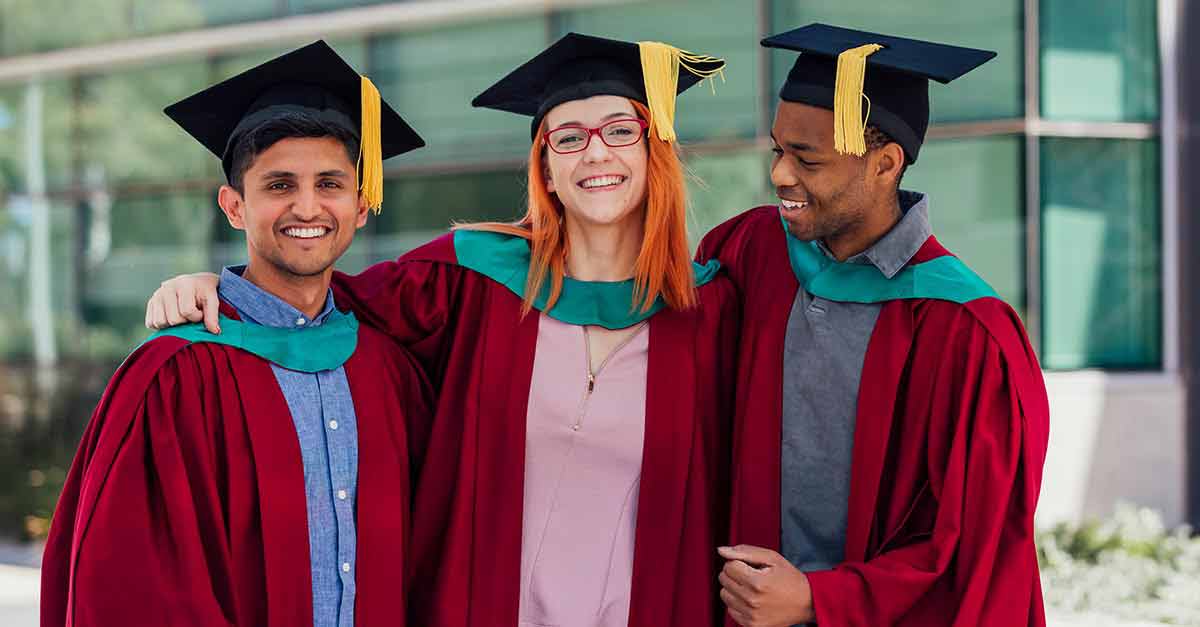 Now Australia is on the other side of the COVID pandemic and firmly in recovery mode, we look at where opportunities are opening up for new entrants to the project management sector and the industries and roles primed for growth over the next decade.
The impacts of COVID-19 over the past year, from budget cuts, business closures and stalled projects to broader economic uncertainty, has left many project management graduates feeling anxious about their future.
Fortunately, things are picking up: the economy is bouncing back faster than expected and government spending across key industries is set to boost project-orientated employment growth.
Pre-COVID, research predicted that Australia would see an additional 100,000 project manager roles by 2027 and that PM positions would grow by 33 per cent, or nearly 22 million jobs, across the globe. While international figures may have been negatively impacted by the pandemic, Australia's swift recovery means our growth expectations are likely to hold firm, and perhaps even outperform statistics in sectors fortified by government stimulus.
So what does this mean for graduates and aspiring PMs keen to break in to the sector today? Here we take an in-depth look at the state of the market in Australia, including the roles and industries tipped to absorb the most growth, and a few smart career paths you may like to consider.
The impact of government spending
The federal and state/territory governments have poured billions of dollars into the economy during and post-COVID to boost public confidence and create jobs. As a consequence, we're seeing a raft of new projects and programmes, which in turn are opening up opportunities for the people who manage, administer and deliver them.
Particularly notable investments are in sectors such as infrastructure, with an expected flow on effect of creating hundreds of thousands of jobs, long-term improvements to transport, health and security, and positively impacting other related areas.
In the 2020-2021 budget, the Federal Government has allocated a record $100 billion over 10 years for a land transport infrastructure programme supporting 100,000 jobs. The NSW government, meanwhile, is committing only a fraction less: $107.1 billion in infrastructure projects over the four years to 2023-24. While in other states, similar multi-billion dollar pipelines are also being rolled out.
Key industries primed for job growth
Some sectors weathered the COVID storm better than others, particularly those that were on a strong growth trajectory before the pandemic hit, and those defined as 'essential' industries.
Looking at statistics in conjunction with COVID-related impacts, there are key three areas of the Australian economy where job growth and demand for skilled workers is expected to grow significantly over the next five to 10 years:
Healthcare and social assistance
Professional, scientific and technical services
Infrastructure and construction.
When it comes to project management career prospects, these industries are frontrunners. They offer a multitude of PM positions from entry-level up, and many are interchangeable across sectors.
Here's the outlook for each sector, potential PM roles available, average salaries and projected job growth:
Healthcare and social assistance
Employing more than 1.5 million people, this is Australia's largest and fastest growing industry. COVID has highlighted the need for excellent quality healthcare systems and, today, the sector is under mounting pressure to save money and increase efficiencies while improving the standard of patient care.
As a result, there is an abundance of project management roles available supporting health services, health infrastructure and social services, many of which involve complex stakeholder relationships and high-value components.
It's also worth noting that healthcare is essentially people focused. Key project management skills such as communication and conflict management are particularly helpful in this sector.
Keen to break in? The role of project coordinator/administrator is a good starting point for graduates.
Project Coordinators or Administrators typically plan, organise and undertake the administration and day-to-day tasks of programs, special projects and support services within an organisation. They can work in any large organisation and across all industries.
Weekly pay: $1,660
Future growth: stable
Professional, scientific and technical services
There are over one million Australian workers in professional, scientific and technical services professions and many of these services support other industries.
Pre-COVID, these jobs were typically full-time and located in capital cities. However, the pandemic changed worker and employee expectations and technical capabilities and many of these roles are now more flexible, and employ younger, skilled workers too.
With a bachelor degree in a relevant field and/or recognised training/certification, you could set your sights on an ICT Project Manager or Analyst role.
ICT Business Analysts are responsible for developing and implementing technology systems and solutions to improve an organisation's business processes and profits. They typically work with users to formulate and produce requirements, review and evaluate current systems, and design and optimise systems to meet users' business needs. Problem solving skills are a key attribute.
Weekly pay: $2,274
Future growth: strong
ICT Project Managers plan, organise, direct, control and coordinate quality accredited ICT (Information and Communication Technology) projects. They are accountable for day-to-day operations of resourcing, scheduling, prioritisation and task coordination, and meeting project milestones, objectives and deliverables within agreed timeframes and budgets.
Weekly pay: $2,766
Future growth: stable
Infrastructure and construction
The construction and infrastructure industry in Australia currently employs around 1.18 million people. It's also a major source of project management roles, with more than half – 53 per cent – of all projects delivered in 2019 showing a strong focus on this space.
Spurred on by government spending, there is a strong pipeline of infrastructure and construction projects scheduled over the next decade fuelling job growth and career opportunities.
A formal qualification in building or construction management, or around five years trade experience, complemented by quality training, can open the door to a career as a construction project manager. To be successful in this type of role, you'd need excellent planning and risk management skills, as well as a solid understanding of building legislation.
Construction Project Managers plan, organise and oversee the construction of civil engineering projects and buildings, as well as the physical and human resources involved. They typically work with everyone from architects and engineers through to subcontractors and public administrators.
Weekly pay: $3,450
Future growth: strong
Learning pathways for career progression
COVID has shown us that the world is rapidly changing, and we need to adapt and be flexible to move with it. For those graduates wishing to lead the charge, the project management sector offers a variety of potential career pathways.
As organisations increasingly look to new ways to stay ahead, developing your skills outside of traditional project management practices – in areas such as change management and agile project management – will help to ensure you're well placed to capitalise on opportunities.
Likewise, specialising in a particular sector is also a good way to develop a niche and increase your prospects. While PMs on general projects can earn, on average, $1,880 a week, those working on large-scale, multi-million dollar infrastructure, mining or oil and gas projects can earn double that figure.
Project management opens the door to a diverse and absorbing career. And as Australia's recovery gathers pace, graduates and new entrants to the sector will increasingly find they have a choice of opportunities across sectors.
Considering those roles and industries with solid prospects for future growth and choosing a pathway that suits your skills and interests, will potentially lead to increased job satisfaction and greater security in a changing world
Find out where a career in project management can take you with our new Learning Pathways tool. Alternatively, get in touch with one of our expert training consultants, or call us on 1300 70 13 14 today.
References