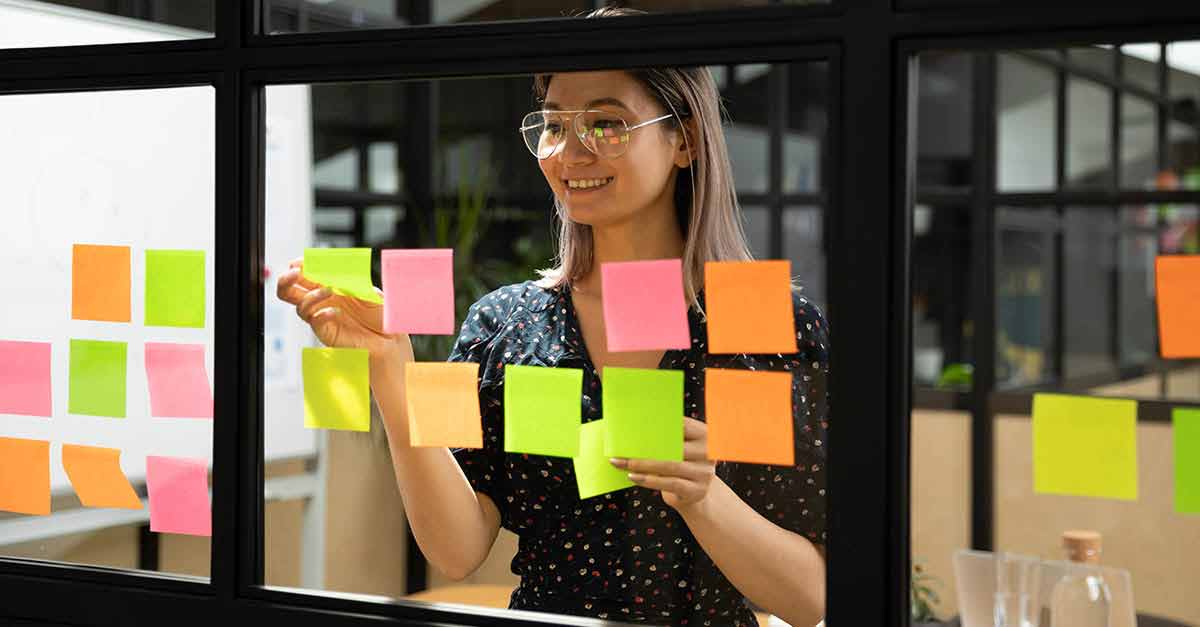 Terms such as agile, agility, lean, Kanban, Scrum, Scrumban, 'just enough', responsive, adaptive, iterative and incremental have infiltrated our project and BAU environments, regardless of industry and type of organisation.
Agile is no longer just for IT; Lean is no longer just for manufacturing. But what do these terms mean? How do they fit together? How do they differ? Are they just a passing fad or here to stay? It seems more and more executives are demanding agility, flexibility and 'more for less'.
Let's start with Lean
Lean thinking has its origins in manufacturing, dating back to 1900 with Ford, and Toyota in the 1980s. Lean is focussed on eliminating waste and ensuring processes are efficient and sustainable.
The Lean Principles embody a way of 'thinking', with a focus on value to the customer, mapping the value stream, creating flow by eliminating waste, incorporating demand (pull) based approaches and continuously striving for perfection.
What about Kanban?
The Kanban Method evolved from lean manufacturing and reflects this relationship by focusing on flow, visual management, value, people and continuously improving. Essentially the Kanban method seeks to improve delivery times, reducing inefficiencies and responding quickly to changing environments.
A 'kanban board', typically with columns of 'to do', 'in progress' and 'done', along with sticky notes has become the widespread understanding of Kanban, but there is more to the Kanban Method. Implemented appropriately, the Kanban Method manages flow by limiting work in progress (WIP), incorporating a 'pull' as opposed to 'push' system. It is not a project management method but can be used for projects and operational work to manage flow and reduce bottlenecks.
Now to Agile
Agile is a often referred to as an 'umbrella' term which covers numerous agile methods and approaches such as Scrum and DSDM®. In effect, agile is a generic description of a style of working, incorporating flexibility, working closely with the customer throughout, deferring decisions about detail until the last responsible moment and delivering in increments using an iterative approach.
Increments versus Iterations
Many agile practices incorporate incremental delivery using iterations. An increment is a partial delivery of an outcome; think for example in terms of a subset of functionality of the final product, a 'first version' that doesn't have full functionality.
Using iterations or applying an iterative approach refers to working in a cyclic way that allows feedback in order to get a more accurate result.
Where does Scrum and Scrumban fit in?
Scrum is an agile method which uses an iterative, incremental approach when delivering products to optimise predictability and control risk, and is built on the theory of empiricism (Scrum Guide, Schwaber K and Sutherland J. 2016). Empiricism uses actual experience and experimentation.
Scrum uses sprints (fixed-length iterations of 2-4weeks) to deliver a working product increment on a regular basis. Roles include Scrum Master and Product Owner; events include daily scrum/standup, sprint review (demo) and retrospectives.
Scrumban has emerged whereby teams practice Scrum and use Kanban for flow and continuous improvement.
So what's next?
It's really a case of understanding what methods, approaches and practices are best for your project, not just a 'blanket' decision to be 'agile'.  More traditional project management approaches still have a place alongside agile and lean thinking.
Accelerate results by delivering what's important first.
Speak to us to find out how we can help you on your Agile journey.
1300 70 13 14
Useful Links:
Agile Project Management (AgilePM®) Foundation and Practitioner Certificate Course
Agile Programme Management (AgilePgM®) Foundation Certificate Course
Scrum Master Certified (SMC™) Course
Scrum Product Owner Certified (SPOC™) Course
Leading SAFe® 4.5 Certificate Course
Kanban in Practice
DSDM® is registered trademarks of Agile Business Consortium Limited.