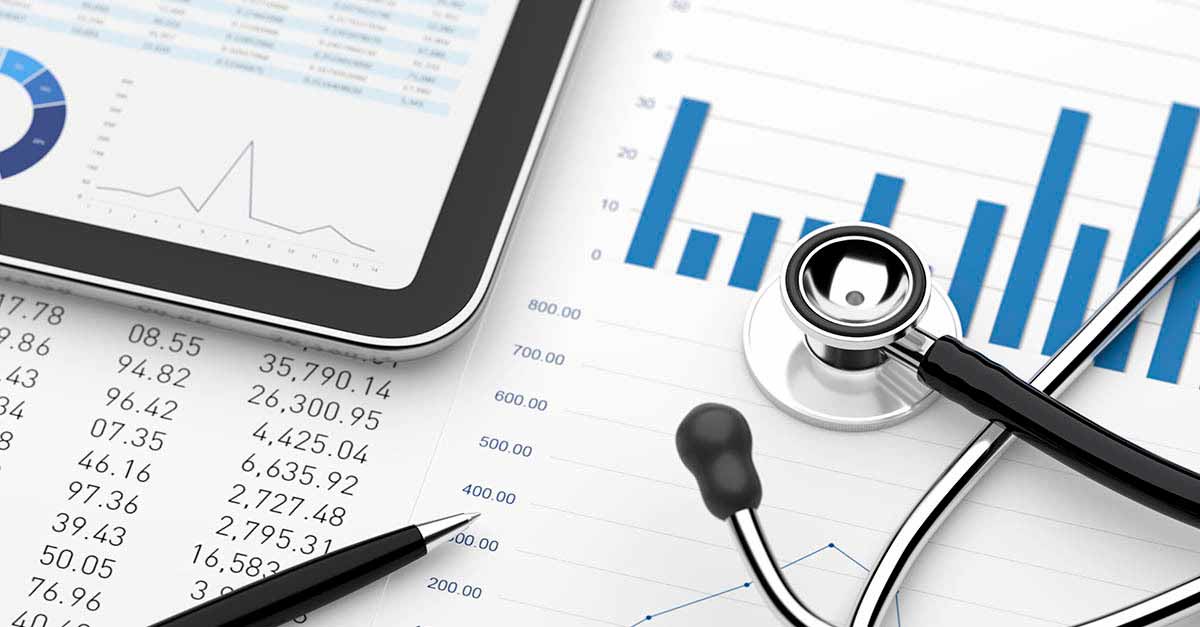 We know what keeps a body healthy – nutritious food, exercise and good sleep, but what are the secrets to project health? Here we share our 10-step project health check to help keep your projects in top shape from start to finish.
When it comes to project health, there is no scale or stethoscope for the job. Getting off on the right track and keeping everything ticking, relies on best practice, professional intuition and attention to detail. First, however, you need to be aware of the most critical contributors to success and ensure no corners are being cut.
In this regard, a project health check is a tried and tested assurance tool, providing a thorough overview of the status of your project and any aspects needing attention. Here are our 10 steps to taking the 'pulse' of your project and keeping it on track.
1. Plan the plan
Although it sounds strange, these are wise words. The following questions will help measure the health of your project from the start and ensure it's set up for success:
Has a useful plan been agreed upon with the necessary stakeholders?
Is it broken down into manageable pieces, allowing the organisation to commit to one stage at a time?
Is it realistic in relation to current organisational constraints (people/time/budget/feasibility)?
Does it align with the business case and current requirements?
Have key risks been identified that may impact the success of the project?
2. Set the communication tone
The kick-off meeting is crucial to a project's success, it should never be overlooked or rushed. When conducting a project health check, consider if relationships are being managed properly. Do stakeholders want frequent but short updates? Or regular in-depth reports? Communication should identify risks, define problems and offer resolutions, not just share information. Ask the following:
Does communication promote realistic expectations?
Is adequate notice provided?
Are communications events planned or do they occur in reaction to complaints?
3. Right-size your resourcing
Are the right people working on the project or just the available people? Take the time to map the skill sets required to complete the task. Are they aligned? Or should alternate resources be considered? Bring in the necessary people/skills to close any gaps. This also includes equipment and software – essentially anything needed to get the job done.
4. Check (and re-check) the business plan
Even the most well-planned project can go off the rails if not aligned to a larger business case. All involved need to understand not just the how, but the why and the why now. Business context can change rapidly as today's organisations chase greater agility. When performing a project health check assess and reassess things such as executive sponsorship (have their goals changed?) or major organisational announcements (does this have an impact on the project?).
5. Review critical context
A key consideration with project health is understanding whether a situation is reactive or proactive. When the goal is to get things back on track, the situation is reactive. On the other hand, a proactive situation is getting ahead of problems. If a project is significantly off track or needs to restart, be prepared to go back to the beginning. It's important to ask: did circumstances change or was the project flawed from the beginning?
6. Ensure accountability
Clear ownership is essential. Any project health check will need to double (and triple) check that all parties understand exactly what needs to be accomplished. Proper accountability is an active conversation, this includes face-to-face conversations and 1:1 syncs. These conversations are time to discover more than if the project is on track. Ask what is going well and what is not? Invite feedback on how the project is being managed and most importantly, actively listen to the responses being received.
7. Initiate active governance
Active governance supports corporate controls. It also harnesses the backing of management, steers the project, removes obstacles, and remediates project or benefit-realisation shortfalls. Are support structures in place for defining problems and solutions with options for clear and swift decision-making?
8. Define project control
Project control ensures that all tasks are on track to be completed without deviating from the project plan. This includes manageable time frames for tasks to be completed within. Periodic reviews and progress updates will keep the project running to schedule and help to prevent cost overruns. During your project health check, ensure the following has been addressed:
Is there a simple and effective method for escalating problems?
Are effective change, issues and risk management strategies in place to safeguard the investment?
Have the key risks that may impact the success of the project been mitigated?
Are you looking to reduce complexity at every opportunity?
9. Establish impact and benefits management
There needs to be a clear understanding of how the organisation will accommodate changes that result from the project. If there is significant organisational resistance, how will this be managed by the executive team? How will the benefits be measured?
10. Consider the executive view
Is there a high-level map of all major initiatives, how they benefit the organisation and impact each other? Each project should be reviewed as the strategy changes. Are the organisation's project and programme skills evolving into a mature core capability?
In the end, a successful project is not about the heroic efforts of one individual. It's the determined work of a team that is focused and supported at every stage. Be that connector who brings people together to work towards a common goal and take advantage of expert, independent advice.
In addition to standard assurance activities, PM-Partners provides an ongoing and impartial review of project, programme and agile delivery practices via our Continuous Assurance package. Unlike spot-checks and one-off engagements, Continuous Assurance creates a culture of continual improvement inside your organisation, and offers the potential to fill the capability gaps that contribute to poor delivery performance.
For more information on how our experts harness best practice assurance methods to improve outcomes, and to hear about the added benefits of our new Continuous Assurance package, contact us today on 1300 70 13 14.