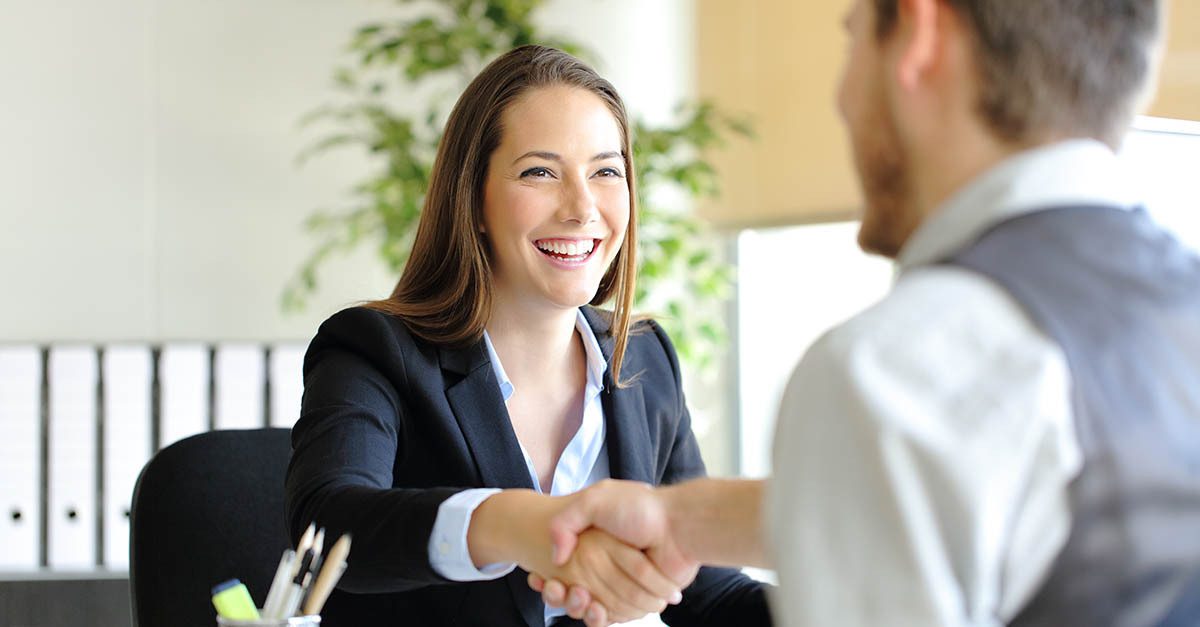 As more organisations embrace new ways of working to solve problems, project managers need a suitcase of soft skills to swiftly pivot, drive change and maintain momentum. Arm yourself for the future and make sure your resume has these top three soft skills for project management success.
So you've got some hands-on experience and a certification or two under your belt, but have you thought about essential soft skills for project management success? According to PMI's Pulse of the Profession 2021, the organisations that were able to deliver change and even overachieve despite a tumultuous year, all championed their employees to elevate their people skills.
The Flex to the Future report highlighted the link between what PMI calls 'power skills' – like empathetic leadership and adaptability – and better project performance. It even goes so far as to say these skills represent 'the new face of project talent' for future-focused enterprises.
These findings are supported by a wealth of other research pointing to the relationship between social and emotional abilities and professional success – in fact, one study conducted over a forty-year period found them to be four times more important than IQ (Feist and Barron, 1996).
Looking to future-proof your career? Here are our top three soft skills for project management success.
Developing emotional intelligence
Emotional intelligence – also known as the emotional quotient (EQ) – is an individual's capacity to recognise and manage their own and others' emotions in a positive way. EQ is also about having the innate sense to adjust your thinking and behaviour to suit a particular environment and the personalities involved.
In a project management context, well-developed EQ means being able to:
engage effectively
manage external (e.g stakeholder) conflict, and
overcome challenges – all skills that can help project managers succeed and get the best out of their people.
With this in mind, it's no wonder emotional intelligence is increasingly sought after by employers as one of the most critical soft skills for project managers today.
While EQ encompasses a variety of soft skills from active listening to facilitation and conflict resolution, one trait in particular – empathy – is particularly valuable. In stressful situations, of which there are many over the lifecycle of a project, a good project manager needs to be able to compassionately put themselves in another person's shoes in order to understand and address their concerns, their stresses and their overall goals.
Leading with empathy is especially critical in today's context with escalating mental health issues and burnout. It's about seeing your team and your co-workers as human beings first and valuing their personal and mental wellbeing as part and parcel of their ability to drive results.
Calling effective communicators
As the linchpin between everyone involved in a project, the ability of a project manager to relay the right information to the right people, at the right time, and via the right channels, is vital. So much so, that research has found that 80 per cent of projects with highly effective communicators met their goals (compared to just 52 per cent with minimally effective communicators). In addition, far more of those projects came within budget, met quality standards and were delivered on time.
As one of the top soft skills for project managers looking to get ahead, the key is to focus on communicating with the appropriate clarity and detail. This means:
not over-using project management jargon
speaking in the language of the recipient, and
sticking to the information they need.
For sponsors and decision makers, for example, PMs should avoid project minutiae and focus instead on how the project will deliver value and what's required to progress.
Grasping the greater context, distilling complex information and being able to collaborate with and rally people around a common goal, is what's required to build and maintain trust and move change forward. To this end, work with your team to define an effective communications strategy from the outset and make use of available tools and methods to keep everyone aligned.
Adapt to survive, and thrive
As Charles Darwin famously never said (although it sums up many of his ideas), "It is not the strongest of the species that survives, nor the most intelligent, it is the one that is most adaptable to change."
For project managers today, being flexible and agile are increasingly important attributes. With most industries in a state of flux, unexpected issues are pretty much to be expected and the ability to quickly respond to a change in deadline, new priorities, or an additional requirement, is a must-have skill.
Adaptability has become especially crucial with the advent of new ways of working. As PMI's report shows, future-focused enterprises are less focused on process and more on customising their approach to deliver the desired outcome. Sometimes that's Agile, or waterfall, or – increasingly – a combination of the two in the same project.
This new environment requires a change of mindset for project managers with an emphasis on innovation, experimentation and creative problem solving, particularly when it comes to figuring out what works best for the initiative at hand. More than ever, the new global dynamic also entails a commitment to continual learning. Consider how you can bolster your skill set with relevant training and best practice certifications to ensure you have the necessary know-how to pivot on demand.
The upshot is that getting further faster means tapping into all the resources at your disposal to continue to develop as a well-rounded professional. Whether it's taking a course covering a specific project delivery method or approach; finding and connecting with a mentor or role model to help you hone essential skills; or diving into the plethora of authentic, endorsed publications and books, it's about identifying capabilities gaps and finding ways to fill them.
Having the right mix of both hard and soft skills at your disposal will help you stay ahead of the competition, step up to new challenges, and work successfully with others to overcome them.
Keen to learn about the best training and certifications to tap into to boost your career? Download our new career guide today or call one of our professional development consultants on 1300 70 13 14.