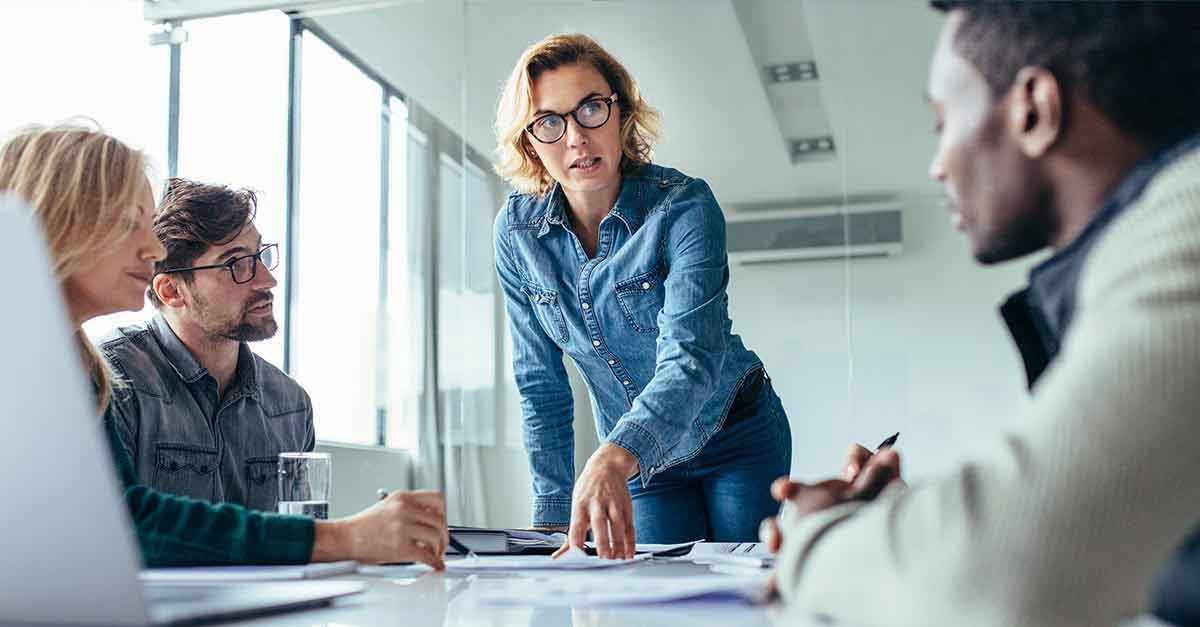 For organisations to survive they must keep evolving and maturing according to market demands. In many cases this has led to a concerted shift towards agile business practices – whether that's through an Agile delivery approach or embracing an agile culture. The result of this shift is that many roles need to change in order to remain relevant.
We often hear business experts talk of changing job titles without altering the core requirements of a role. But is that actually possible, particularly in the context of agile?
Typically, when you're undergoing an agile transformation you are fundamentally altering the framework of your organisation. So how can you implement such drastic changes while ensuring certain roles survive intact? And if the role is unchanged, that begs a worrying question: has the transformation achieved what it intended to?
With this in mind, let's look at how the shift to agile may impact the role of the Business Analyst (or BA). Is it a case of new name, same role? Or, will we see a more radical reimagining for the profession?
Defining the role of Business Analyst
The role of the business analyst (BA) has traditionally revolved around IT-oriented organisations, although not exclusively. Broadly speaking, they are responsible for analysing the organisation and making informed recommendations. Their role may encompass:
Analysing and detailing challenges, opportunities, improvements and solutions for the organisation.
Budgeting and forecasting.
Variance analysis from plans or operational norms.
Defining business requirements and reporting performance to stakeholders.
Despite the myriad variations on what a business analyst position encompasses, what is most interesting is the consistency of the job title: the 'business analyst' is a clearly defined and understood role.
The Agile organisational structure
When it comes to agile organisations and how the business analyst (BA) fits into that role, it must be looked at from two perspectives. First, from an organisation that employs an Agile delivery approach, such as Scrum. Second, from an organisation that is focused on developing an agile culture.
Agile delivery approach
The Scrum team has only three defined roles: the development team, the scrum master and the product owner. Looking at the responsibilities of each, it could be argued that the BA aligns most naturally with the product owner. But do they really fulfil the role of product owner?
In the Scrum Guide, the product owner is described as being "responsible for maximising the value of the product resulting from work of the development team". This marries somewhat with our definition of a BA above. In short, the traditional BA is looking to increase the value that the organisation generates.
But delve a little deeper and doubt begins to creep in. The product owner is solely responsible for managing the product backlog, and is also ultimately accountable. This would suggest a role shift: from analyst and key advisor to business leader.
Is this what a BA should become in the future? Will – or even should – it evolve into a crucial decision-maker within the business?
Agile organisation
For the purposes of this article, an agile organisation is one with a flat business structure. It embraces change and flexibility and is very delivery focused.
To steal some of the principles from AgileSHIFT®, individuals in this organisation regularly challenge the status quo. They also look to co-create value with customers and readily embrace change.
Considering the typical roles of the BA, it could be argued that individuals who would excel in those roles would flourish in an agile organisation. They would look to make improvements on what currently exists, and analyse performance based on results and customer engagement.
So in an agile organisation, would the role of BA be elevated? Or should businesses look to increase the number of BAs they hire – spreading them across various positions?
Revising what it means to be a Business Analyst
Of course, organisations that adopt an Agile delivery approach shouldn't avoid hiring BAs because they don't fit neatly into a Scrum team. And neither should agile organisations seek to only employ business analysts.
What is important is finding balance within this change. As with all transformational efforts, organisations should not throw the baby out with the bathwater and dismiss pre-existing job functions and roles.
To this end, it's critical to understand the purpose and strength of each role. When considering how someone's job title may change from one thing to another, the danger is that they are shoehorned into a role with a very different purpose, priority and objective. You cannot simply rename a project manager to, say, a scrum master and expect them to fulfil this role, let alone flourish.
It's no different with business analysts. While undoubtedly they will need to evolve, it shouldn't be at the expense of their function. BAs should not simply be renamed as a result of some perceived overlap of skill set with a product owner, or any other position.
It is the evolution that is most critical for BAs going forward. As an example of financial management – a key element of any BA role – it should now come with the consideration of budgeting in an agile delivery-focused business. Whereas previously that team may have been able to accurately forecast expenditure six or 12 months into the future, much more flexibility is now required.
It may sound like a simple point, but it's a mistake committed time and time again by organisations. Assigning new titles or combining contradictory roles can broaden skills gaps and undermine internal capability, causing serious damage to an organisation.
Instead, key decision-makers must firmly understand their new agile structure and how BAs and their skill set should fit into it, whether that's by becoming an Agile business analyst or product owner, providing specialised knowledge as/when needed, or something else. Then, through due diligence, capabilities training and generating new outcomes together, the business analyst can evolve into their new role and truly thrive.
Looking to train your people to be a successful agile team? Or are you a project manager or traditional BA keen to reposition yourself as an agile business analyst? Contact the agile experts at PM-Partners today or call us on 1300 70 13 14.