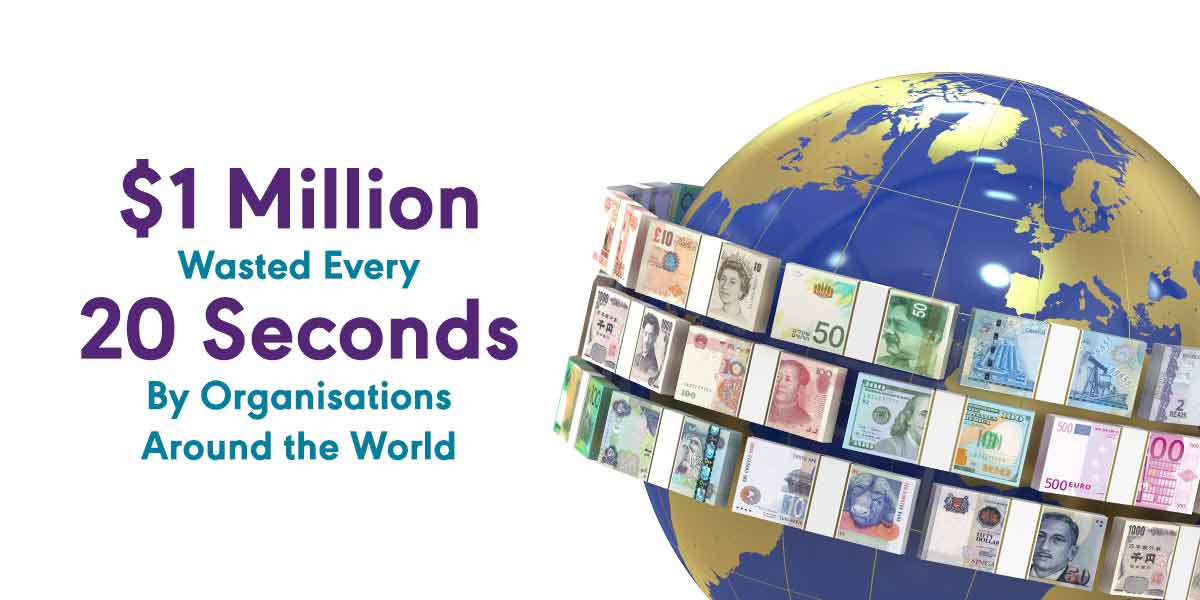 We've all worked in environments where project updates show nothing but blue skies, green lights and budgets running squarely in the black. Everything is perfect – or is it?
Recognising when such updates are overoptimistic – or flat-out lies – can be difficult, which is why project assurance has become so popular. It helps industries of all sizes protect themselves against expensive project failure by marrying third-party independent advice to assist in augmenting expertise and training.
The best providers of project assurance come well-versed in project and program management, but they're also well-armed with understanding of the psychology behind why it's so hard to share bad news and why project managers find it hard to say "I don't have all the answers, can I have your help please?" Humans, it turns out, are hardwired for blue-sky thinking. And if unmanaged, that can lead to serious financial and stakeholder hardships. Think of project assurance as "another set of eyes" to help you succeed.
WHAT ARE THE RED FLAGS FOR FAILING PROJECT HEALTH?
Red flags will differ depending on the project type, complexity, the size of your team and the industry in which you operate. That being said, there are a number of notorious red flags you should be aware of:
Unclear accountabilities or ownership.
Insufficient contingencies, especially with large infrastructure projects and not calling out the risks that contingencies are meant to be used when a risk becomes an issue.
Suspiciously rosy updates, particularly when there have been ongoing issues.
Weak tracking analytics.
The good news is there are several ways you can get the transparency you need – even when the news is difficult to swallow.
START WITH CONFIDENCE AND FIT
One of the most critical ways to shore up your project assurance is to begin before the project even kicks off. You'll need:
Confidence in the objectives, anticipated value and benefits.
Shared understanding of what will be delivered.
Visible leadership support.
Structure and monitoring in place.
Fit-for-purpose project assurance, meaning the scope and complexity of the review fits the scope and complexity of the project.
A project and its environment are not static – and treating them as such is a recipe for failure. Expectations change, new stakeholders become involved, and external events can often challenge a project's success.
What else can you do to ensure project health always remains as optimal as possible?
Focus on key learnings across the project's life cycle.
Don't just tick off the presence of source material. Ask critically: "Does it enable informed decisions?"
Seek out feedback– and use it to your advantage! Think of it like a regular health check for your project.
Don't ignore areas beyond the usual suspects (e.g. compliance and legal).
BALANCING THE BAD WITH THE GOOD – AND COMMUNICATING THE TRUTH
An essential skill for project managers is to learn how to communicate when everything isn't on track. A few tips for breaking bad news to project stakeholders include:
Timing: The sooner the better.
Root cause: If you don't know what it is at this moment in time, be honest. However, you should always have a plan for how you will figure it out.
Strategy: Doubling down tactically when the overarching strategy is flawed will only exacerbate the situation.
Context: Even the right news with the wrong context can come off poorly.
Seek help: Get key stakeholders to help you with difficult problems, ensure you present both a problem and some suggestions.
Learning: Those who fail to acknowledge their mistakes are doomed to repeat them.
WHAT'S AT STAKE?
When it comes to project assurance, there is much riding on getting it right. A 2018 worldwide survey by the Project Management Institute found that:
"Around $1 million is wasted every 20 seconds collectively by organisations around the globe due to the ineffective implementation of business strategy through poor project management practices. This equates to roughly $2 trillion dollars wasted a year."
Two trillion dollars!
The flip side of such a shocking statistic is that we still have plenty of room to make a measurable impact.
WHAT COMES NEXT?
Getting better at project assurance won't happen overnight, but using the steps outlined above will help your organisation move in the right direction.
In addition to conducting regular project health checks and staying honest when communicating with stakeholders, take a page from American management guru Peter Drucker: "If you are clear about your destination, it becomes easier for you to decide about your journey."
DRIVING BUSINESS AGILITY THROUGH VIRTUAL ADVISORY SERVICES
Now is the ideal time to give your project a health check and learn more about the benefits of project assurance. After all, the COVID-19 pandemic has forced many organisations to pivot their sales strategies and adopt change management techniques simply to survive.
At PM-Partners, we understand that despite the disruption to almost every industry, business agility remains more important than ever. That's why we're helping organisations change faster, better and with less risk – all with project health checks and assurance through our virtual advisory services.
Our five-stage project approach – prepare, review, assess, validate and report – is a tried-and-tested solution to set you up for success. The best part? We're with you all the way.
Want to learn more about project assurance or how to access our virtual advisory services? Contact the experts at PM-Partners or call 1300 70 13 14 today.