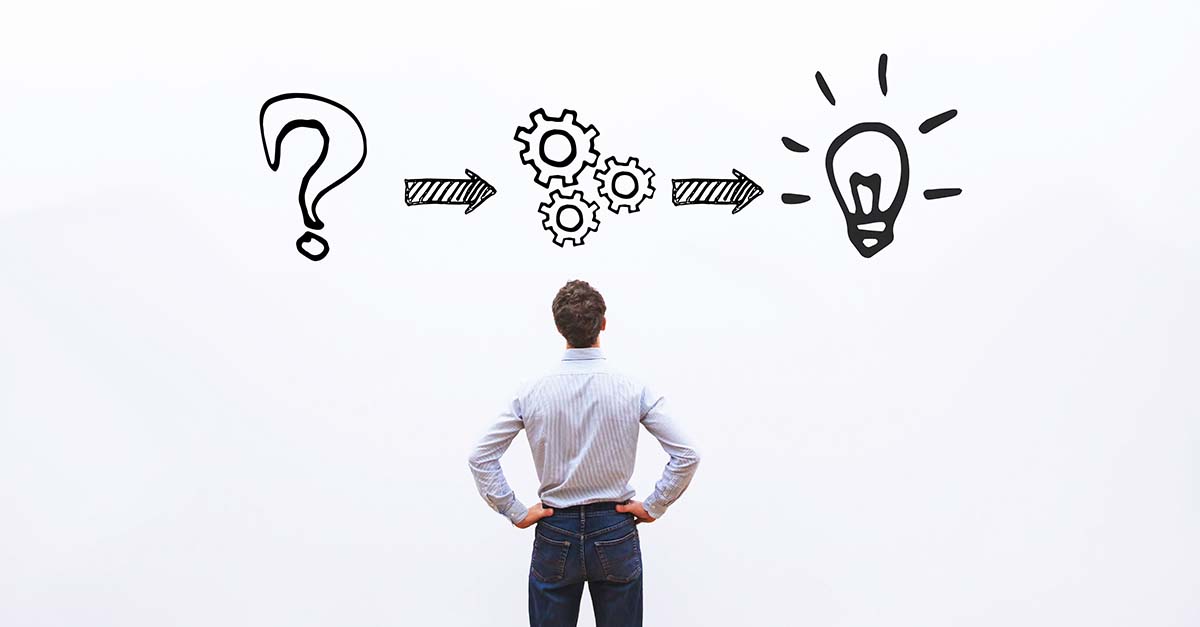 Business analysts are highly sought after across a variety of interesting sectors, but what does it actually take to become a BA and what are some of the things you can expect along the way? Here we explore the role of a business analyst and consider why a career as a BA can be so fulfilling.
Day-to-day responsibilities of a junior business analyst
The role of a business analyst (BA) is multi-faceted. As a 'solutions provider', business analysts are responsible for investigating an organisation's business needs and problems. They must assess and capture the requirements for improvement and come up with solutions that align with the business goals. The BA is therefore a vital asset in any organisation – someone who is responsible for delivering benefits that achieve true value.
The term 'business analyst' applies to roles across a variety of sectors, and depending on that sector they may be referred to by other terms like systems analyst, change analyst, enterprise analyst and more. As such, BAs often wear many hats and their daily responsibilities will differ according to the industry and business type.
That said, some or all of the following duties will likely fall under your remit as a junior business analyst:
Gathering, analysing and documenting business requirements/epics and user stories.
Improving business processes through business process modelling.
Identifying costs and potential business savings.
Outlining problems, opportunities and solutions.
Defining business requirements and reporting them to stakeholders.
Simplifying technical jargon to non-technical teams.
Supporting business transition and establishing change.
Supporting business and digital transformations through their lifecycle.
Essential attributes for the role
Business analysts have a good mix of hard and soft skills, and with those skills they are able to offer guidance and advice on what requirements and solutions will best fit a business' needs, now and into the future.
Many of the essential skills of a business analyst can be learnt on the job. However, to get your foot in the door you may have to display some core competencies, such as being detail oriented, an analytical thinker and problem-solver, and having excellent communication and interpersonal skills; after all, it's your job to work with stakeholders, define their business needs, extract their requirements for what must be delivered, and ensure these are understood by all.
Other specific attributes that will serve you well as you climb the business analyst career path include:
Active listening skills.
Ability to ask the right questions of the right people.
Effective facilitation skills.
The art of negotiation and influence.
Understanding context and ability to translate that to your team.
Consultative expertise.
Organisational skills.
Robust understanding of business structure.
Ability to build relationships with stakeholders.
Recognised experience and certifications
Interested in becoming a business analyst? There are a few different learning pathways you can pursue.
Contrary to popular opinion, you don't have to have a technical background to become a BA. Of course, in certain cases it would be advantageous to be technical. And if you wish to progress to expert level in accordance with the IIBA's Business Analysis Competency Model, you must have what's termed 'systems thinking capability'. But there are thousands of extremely successful non-technical BAs.
Typically what you will need from the outset is a Bachelor degree or equivalent in a related field and, more often than not, an employer will expect you to have relevant certifications and accreditations.
When starting your career as a BA professional, the Business Analysis Fundamentals (Level 1 – ECBA™ Certification Preparation Course) will provide you with proven tools, techniques and processes to help deliver solutions that satisfy stakeholder requirements and deliver expected benefits to the organisation.
For those with some experience, the Business Analysis in Practice (Level 2 – CCBA® Certification Preparation Course) offers an in-depth opportunity to develop and evaluate solution requirements that encompass organisational and environment factors such as business processes, systems and organisational culture. Additionally, a course in Facilitation Foundation can help you understand the types of situations where people come together to tackle issues, resolve organisational problems and develop effective solutions.
For BAs who want to bolster their skill set through professional development, both Negotiating Skills and Presenting for Results can help you gain an edge over fellow candidates or simply strengthen your current position within an organisation.
Potential sectors, companies and projects you might work on
Business analysts are required across almost every industry you can think of – from finance and banking, to retail, utilities, healthcare, marketing, technology and even government.
But switching between a variety of sectors isn't your only potential pathway as a business analyst. You can also use your skills to branch out and transition into other roles, which require a similar skill set but that may push you beyond your perceived boundaries. For instance, you could decide to jump into the world of agile by becoming a scrum master, product owner or agile project manager, and potentially onwards to portfolio level within these frameworks. Alternatively, you may choose to sidestep into the project and programme management space, where roles include project manager, change manager and more senior positions like programme manager and head of PMO.
PM-Partners' Senior Facilitator and Consultant, Business Analysis and Agile, Stephen Howard, is living proof of just how diverse this field can be. To date, his 30-year, award-winning career has taken him from the military to Microsoft, and from there, to the likes of Bovis Lendlease, NSW Health and BOC Gas, not to mention a stint in Riyadh as Advisor to the Saudi Arabian and Qatari governments. He's also volunteered in Laos and Cambodia providing project management coaching to students and teachers rolling out new education programmes.
"My story is similar to many of the people I work with at PM-Partners. We may appear to specialise in business analysis, agile, project and programme management, however the experience and important core skills we've acquired along the way are highly transferable to any sector, and any industry, in almost any country around the world," he says.
Growth outlook for the coming years
For newcomers and experienced BA professionals alike, you can expect some changes over the next three to five years and into the long-term future. Because of the proliferation of data – at breakneck speed – and the fact that data is often considered the most valuable asset for organisations, business analysts will likely become more in demand. But being a BA isn't just about making sense of data. It's a far more holistic role that can leverage a diverse skill set.
As we move beyond the pandemic-induced disruption of 2020 and beyond, BAs of all levels will become vital for organisations that want to not just stay in business, but be competitive. Transformation, and the BA as a key facilitator of change, will be key to their success. As an example, governments that need to manage and maintain their election promises while transforming with agility will require the skills that BAs offer.
"Business analysis is definitely not a destination. It's an exciting journey of learning, evolving and building valuable experience both personally and professionally."

– Stephen Howard, Senior Facilitator and Consultant, Business Analysis and Agile, PM-Partners
Handy resources for becoming a business analyst
Blogs
Podcasts
Books
FAQ about becoming a business analyst
What qualifications do I need?
It's recommended you earn a bachelor's degree in business administration, information systems finance or another relevant field. Additional qualifications and certifications are also looked upon favourably, such as Business Analysis Fundamentals (Level 1 – ECBA™ Certification Preparation Course) and Business Analysis in Practice (Level 2 – CCBA® Certification Preparation Course).
What's the best way to get into the industry?
After qualifications, seek out entry-level positions for junior business analysts. Some organisations make graduate positions available, although a common way to become a fully-fledged business analyst is to start in a similar role, such as data analyst or finance analyst, and then switch across when a relevant role appears.
What resources are available for business analysts?
Aside from certifications, you can take advantage of a wealth of resources online. These come in the form of blogs and podcasts as outlined in the above section. There are also some exceptional books on the market that cater to every type of business analyst – from a junior analyst right up to an experienced senior BA manager.
How much will I earn as a business analyst?
The average salary for a business analyst in Australia is currently more than $76,000, with higher-end salaries exceeding $105,000. However, because business analysts are required in industries as varied – and as well-paying – as finance and technology, there are many business analyst positions that would pay much higher than these average figures, particularly for senior roles.
Becoming a business analyst takes a good combination of hard and soft skills as well as the relevant qualifications and ongoing professional development. However, what you put into your career can pay big dividends by providing you with role flexibility, the potential to work across multiple sectors, and in-demand skills for the foreseeable future.
If a career as a BA sounds like a path you're interested in pursuing, one thing's certain: you can expect an interesting ride. Stephen Howard sums it up eloquently when he says, "Business analysis is definitely not a destination. It's an exciting journey of learning, evolving and building valuable experience both personally and professionally."
To find out more about a career as a BA, take our Learning Pathways guided tour.