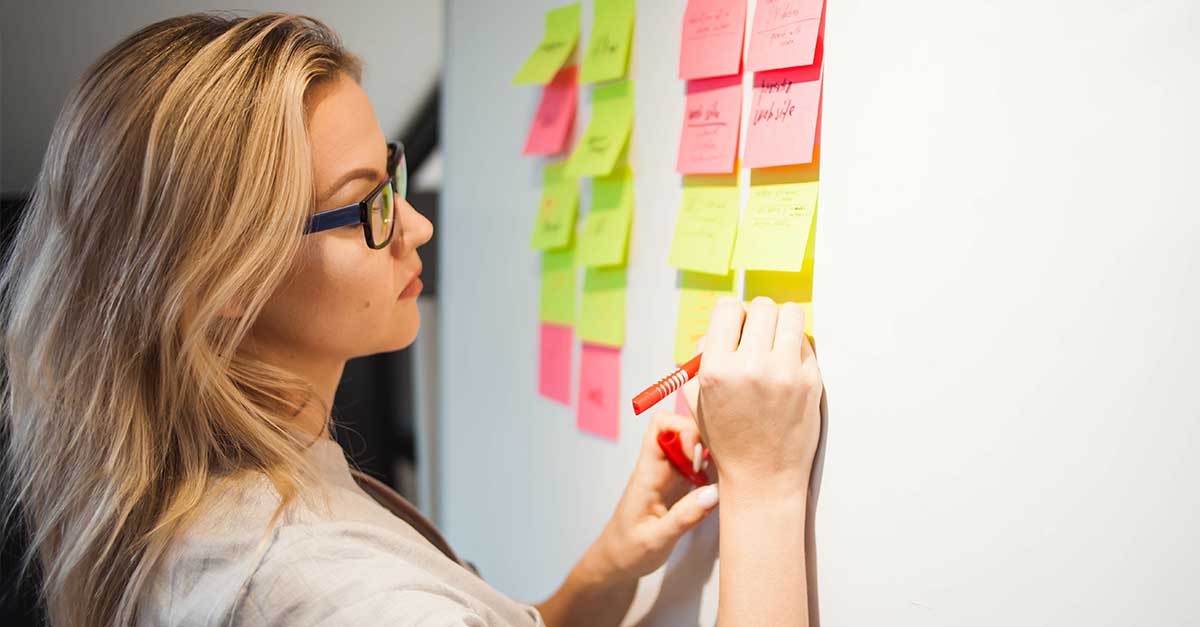 Immersing yourself in the world of agile can lead to diverse career opportunities with plenty of room for growth. We explore what agile project management entails, how to get accredited and why agile experts are in demand.
More and more organisations across a range of industries are recognising the value of agile, and they need experts who can help them enhance the customer experience while reducing overall costs. Perhaps the best part about a career in agile is the variety of roles available – here, we explore how to build a career as an agile professional for years to come.
Day-to-day responsibilities of agile roles
Working in an agile environment can lead you to many different roles, and in the project management space your responsibilities may be vastly different to your team members. After all, just some of the most common agile careers include agile project coordinator, agile project manager, scrum master, product owner, lean portfolio manager, head of PMO and more.
Despite this, there are some general tasks that will likely fall into your wheelhouse as an agile professional, whether you're just starting your career or you're an experienced hand. These may include:
Establishing and collecting metrics that support the PMO.
Supporting the product owner in managing customer expectations for deliverables.
Defining and managing project management processes.
Facilitating workshops.
Empowering your agile team and ensuring everyone is fully engaged with the project.
Identifying and removing roadblocks and risks to help your project succeed.
Defining project scope and scheduling.
Championing the agile transformation process.
Managing and updating your agile roadmap to success.
Essential attributes for agile
Whether you are just starting out or are equipping yourself for agile leadership, one of the most important attributes is to be able to think differently. That means making a mental shift from the traditional thought patterns of how projects and programmes are run, and instead embracing the Agile Manifesto principles.
Some of the most important skills you should develop are: being flexible rather than following concrete plans; finding working solutions instead of focusing all your efforts on excessive documentation; engaging with customers and stakeholders instead of discarding their feedback; and encouraging problem-solving through interactions with individuals instead of just caring about the processes and the tools.
Additional attributes that can see your career in agile thrive include:
Focusing on outcomes, not actions.
The ability to take new – and often unorthodox – approaches to problems.
Being a coach rather than a commander.
Seeing the value in your team's differences.
Being humble.
Recognised experience and certifications
Take a look at our Agile Learning Pathway and you may be overwhelmed by the sheer number of career opportunities available. This is a great problem to have, because it means you have incredible flexibility when it comes to exploring job paths. If you're unsure what to do in the first few years of your career, you can transition into other roles – while gaining new skills and experience – to find the position where you truly thrive.
On the job experience will get you so far but, as most agile practitioners will attest, you'll need a combination of hands-on learning and formal certifications, as well as ongoing professional development, to really succeed.
Dominic Cain, a successful project management consultant and one of PM Partners' training alumni, had already been working in project management for a while when he decided to take the Agile Project Management (AgilePM®) certification.
"I had a reasonably good understanding of waterfall at the time but I thought agile was just a project management principle. When I came on the [AgilePM®] course … it was a lightbulb moment for me. I understood that agile wasn't just a catch-all term for lots of different methodologies but that they all had their right place and right time. [I understood] what was agile and what wasn't. A lot of times people talk about agile but it's not actually agile."
Other fundamental courses for those just coming into the agile world, or people with a couple of years' experience, include PRINCE2® Agile, Lean Six Sigma Yellow Belt and Scrum Master Certified (SMC™).
Mid-level agile experts looking to take the next step can take advanced certification courses such as Leading SAFe® 5.1 and Lean Six Sigma Green Belt, while those looking to become agile experts in the IT space may find value in professional development like DevOps Fundamentals.
Even in senior roles, further education can make a discernable difference to your career trajectory, which is why so many senior agile leaders strive to obtain the globally recognised Agile Certified Practitioner (PMI-ACP)® title. To help you prepare for this challenging course, the Project Management Institute Agile Certified Practitioner (PMI-ACP)® Exam Preparation can be highly valuable.
Dominic Cain agrees that the learning should never stop, and that's certainly the tack he's taken throughout his career. "I go and do the work, realise what I don't know and then go back and study," he says. "Getting in there and realising that there has to be a better way to do things, that's how I've ended up doing a lot of courses in project management."
Potential sectors, companies and projects you might work on
Almost every industry can gain value from embracing an agile way of working. Notably, you'll find some of the most common sectors looking for agile project and programme management experts include marketing and advertising, engineering and construction, product development, government, finance and banking, and even event planners.
There are also plenty of niche markets for those looking to showcase their agile skills in select industries. The lean methodology is in high demand among sectors where a traditional waterfall approach has been the norm, such as pharmaceuticals and even aerospace.
If you're looking to branch out and use your agile skills to impact other career pathways, experts can shift into project and programme management and find roles as a project coordinator, change manager or even a PMO director. Alternatively, there are plenty of transferrable agile skills to see you thrive in a business analyst career, where roles like BA team lead, strategic BA and senior BA might intrigue you.
Growth outlook for the coming years
Organisations are always looking for the best ways to become leaner, faster and more agile in their day-to-day activities. As such, having experienced agile experts in the company can help them stay ahead of the competition. That's great news for people wanting to build a career in agile project and programme management, but it's important to recognise that this is a competitive career path and you will need the skills, the experience and the qualifications to outshine other candidates.
Thankfully, almost every industry is looking for agile experts, so even if you don't find an entry-level role in government or finance, for example, then you may be able to get a foot in the door of a different sector before making a lateral move to your preferred industry. Short-term training and accreditations may make that move happen even faster.
Handy resources for becoming an agile expert
Blogs
Podcasts
Books
FAQ about a career in agile
What qualifications do I need?
This depends on your experience, the role and the organisation's requirements. As a starting point, it is recommended you have certifications such as Agile Project Management (AgilePM®), PRINCE2 Agile® and Scrum Master Certified (SMC™).
What is a scrum master?
Scrum is an agile framework for product delivery. The scrum master is responsible for ensuring everyone on the Scrum team understands Scrum and adheres to Scrum practices, values and rules.
How can I become a better agile PM?
Aside from building experience in a variety of agile roles within different teams, and taking recognised courses, always take advantage of the resources at your disposal. These may include the blogs, podcasts and books listed above, but don't discount the value of learning from more senior agile PMs. They will be able to guide you through different projects and help you see the value in taking unique approaches to problem solving.
How much will I earn with a career in agile project or programme management?
That depends on your specific agile role. However, those with less than three years' experience can expect to earn up to $100,000; those with two to five years' experience can earn up to $140,000 in roles like agile project manager and product owner; and very experienced agile experts can earn up to $180,000 as an agile programme manager, portfolio manager or Head of PMO.
Mastering the art of agile takes a diverse skillset and a lean approach to project management. However, because the agile methodology can be such a cost- and time-saver for organisations, agile experts are highly sought after. If you think a career as an agile PM is for you, an exciting world awaits!
To find out more about a career in agile project and programme management, take our Learning Pathways guided tour.